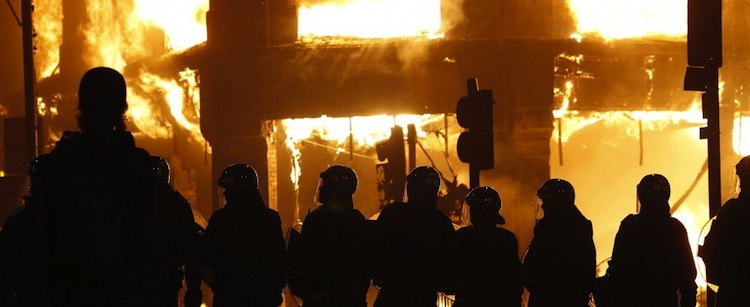 What's going on right now in England is a fvcking disgrace. Jerkstore just dropped me a line saying it's major news all over the U.S. networks, absolute mayhem.
Tigers let loose from London zoo apparently. And here's a dude who's made a big haul from Tesco. Also check this image from Google Maps showing where the riots have broken out tonight.
Check these powerful images of before and after from the Guardian.
Here's a timelapse video of the fires over Tottenham from last night:
httpv://www.youtube.com/watch?v=pc6_ov6GK68