It's been a big few months for Houston rapper Megan Thee Stallion. First, she blew up when her song 'Savage' went viral on TikTok. Then, she and Cardi B dropped the hit song 'WAP' which instantly went to #1 and is still making waves now.
Featured Image VIA
Then, she went to a party at Kylie Jenner's house and ended up getting shot by rapper Tory Lanez. WTF? Below are pictures of the gruesome injury to her foot and the video where she named Lanez as the shooter: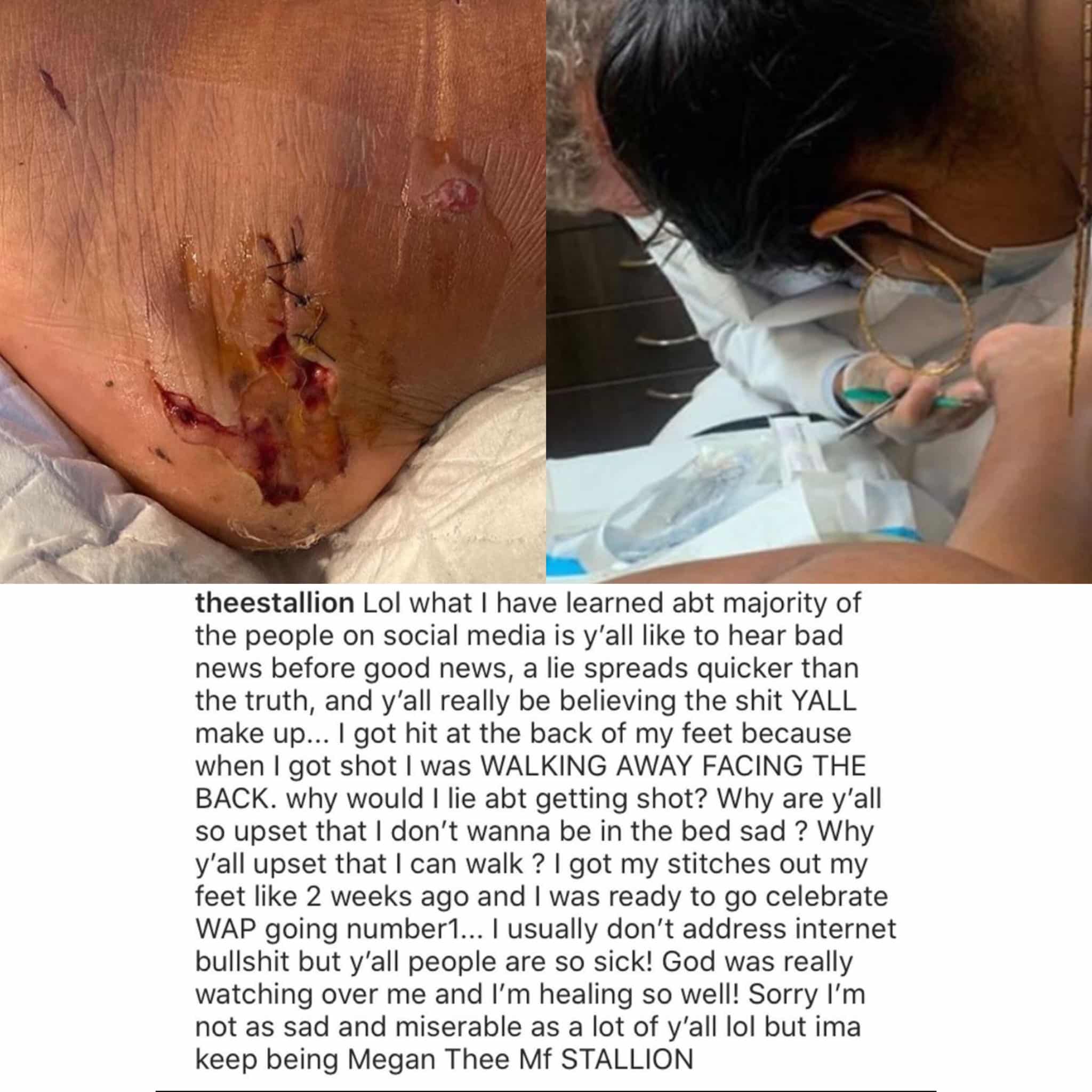 Meg thee stallion names Tory lanez as her shooter pic.twitter.com/w3WucAI5cn

— DJ Akademiks (@Akademiks) August 21, 2020
Well according to TMZ, Tory Lanez sent a text message to Megan Thee Stallion apologising for shooting her 15 hours after the event. Here's what the message read:
I know u prolly never gone talk to me again, but I genuinely want u to know I'm sorry from the bottom of my heart. I was just too drunk.
As the conversation continues, Tory goes on to reiterate that drunkenness was the cause of his violent actions:
…cuz I genuinely just got too drunk.
Well there you go! We all make mistakes when we're drunk, right? Texts we shouldn't have sent, words we shouldn't have said, people we shouldn't have shot. Shit happens when you're drunk.
Except the dumb things you and I do when we've had too much to drink are apparently not the same things Tory Lanez does when he has too much to drink. We send dumb texts, he sends bullets into people's feet. There's levels to this game apparently.
Still, fair play for actually bothering to apologise I guess. He does seem pretty sincere about it. Maybe take it easy on the tequila next time though.
To watch a woman injure her vagina dancing to Cardi B & Megan Thee Stallion's 'WAP', click HERE. Preferable to being shot in the foot.