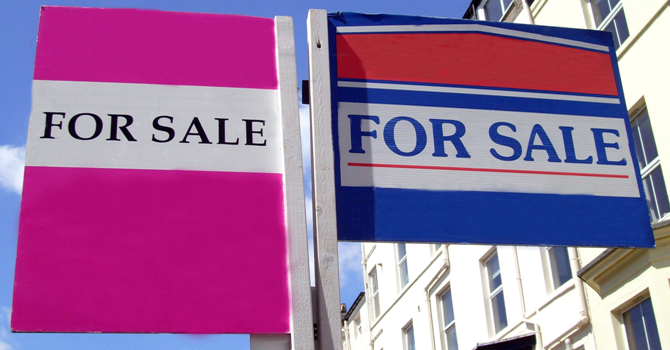 For today's generation, getting on the property ladder is like trying to drive an articulated lorry up a hill with the handbrake on whilst your life savings are mercilessly sucked from your pockets and pissed through a gaping hole in the back.
When you do finally get on it you won't actually own your house outright until you are 67 and you'll probably be dead by then anyway because you ate/drank/inhaled (delete as appropriate) something the Daily Mail said you shouldn't or Iran pressed the big red button.
From what I can only perceive at the time to be blind curiosity, I recall going to a mortgage adviser a year or so back. Most of the conversation consisted of me staring bewilderingly back at the girl who was telling me how to live on £100 disposable income a month after repayments, bills and council tax. She really believed I could do it too, I guess they drill that into you at mortgage boot camp.
Incidentally, I did some research and the current housing minister is a guy named Mark Prisk, so if any of this has roused your displeasure with the current housing climate feel free to dig out his email address and bombard him with some bright ideas to sort it out.
☛ More Unpopular Politicians: Michael Gove Announces New GCSEs

For the interim at least, I may have identified a stopgap that could just be the answer to the prospective homeowner's long overdue prayers.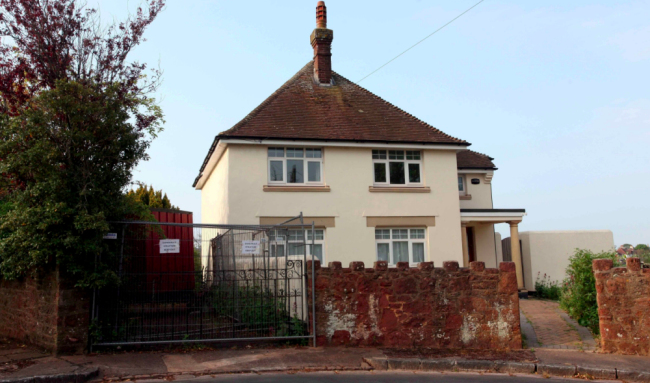 At risk of sounding like that smug bellend Phil from 'Location Location Location', this four-bedroom Devon property comes with stunning views of the ocean along the English Riviera. The house also boasts an open-plan living room, dining room, 27ft x 20ft fitted kitchen, a study and four double bedrooms, all set in a large garden with parking and a garage. Located in one of Britain's most exclusive property postcodes, the recently refurbished Tor Cottage pretty much has it all. Worth £400,000, it is available for the bargain price of just £25,000,
Just think of all the mad beach parties you could have with your buddies or the coin you could make by renting out one of the four bedrooms to a super cool surfer-type local.
Just put the massive cliff your new house will soon be falling down as mother nature takes it's course to the back of your mind and it's plain sailing all the way. The fact the property stands just 150 yards from a mud plateau that's been slowly eroding over the past few years is a mere inconvenience in the grand scheme of things, I mean you can't be too picky.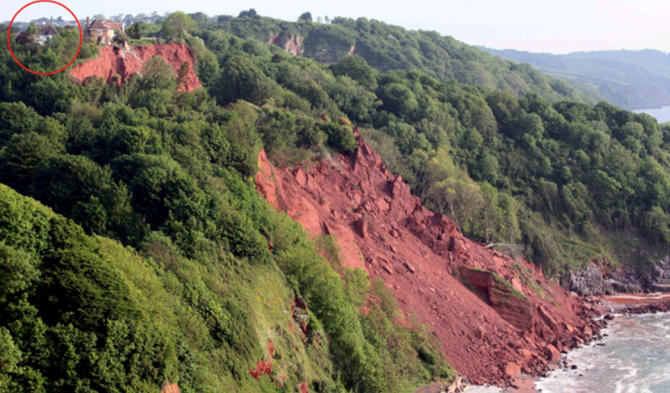 Oh yeah, it's previous owners put it up for sale after the house next door partly collapsed into the sea after a massive land slip, but you don't need to know about that either.
In a move that does nothing to subside the stereotype of auctioneers as humorless, dour-faced old codgers, auctioneer Graham Penny adds: 'The property's enviable sea views does mean it's relatively close to the cliff edge." Cheers for that Graham.
Relentless sarcasm aside, maybe these are the kind of homes the first time buyer needs to be looking at in today's market. You know, luxury penthouse apartments with minor radiation exposure or spacious countryside retreats built in the grounds of active slurry farms etc.
This house goes under the hammer next month so if any Sick Chirpse readers end up buying it hit us up so we can come round for a housewarming. We'll bring the beers.
☛ Next: Depressing Abandoned Ghost Estates In Ireland