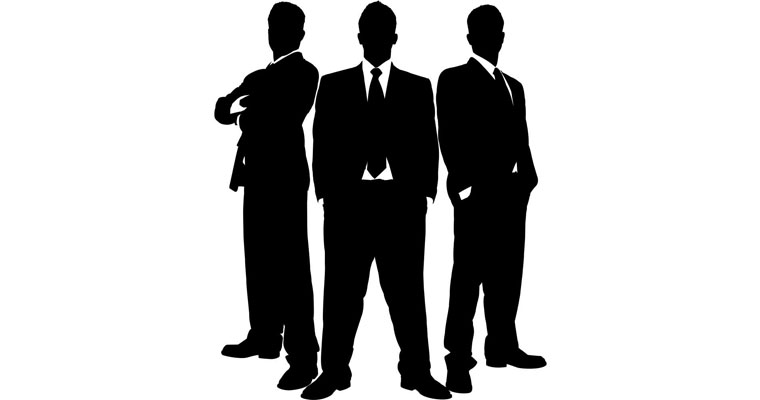 Yo, so my boy from a top law firm in the city (who wishes to remain anonymous) sent me over this scoop that's doing the rounds in all the circulars at all the top legal firms right now. This is also the guy who sent me over the employee harrasment memos which were hilarious – although they later turned out to be fake – but I'm assured that this email is real as it was even featured on City AM. Whatever that is.
Anyway, I guess this is the kind of things rich lawyer kids get up in their spare time – referring to themselves in the third person and creating fake CV's for their 'tours' of foreign countries where the 'rules' seem to be act like as much of a twat as possible and spend as much money as possible.The best part of it perhaps is that Daniel England sent it to a girl and was evidently trying to impress her with his language…..would any girl actually be impressed after reading this email and its attachment? Maybe that's what I'm doing wrong…. Check it out below:
From: Daniel England [mailto:Daniel.England@Shearman.com] 
Sent: 30 January 2012 10:15
To: Reeves, Sophie (UK – London)
Cc: Rory Jones; George Boulton-Lea; Hill, James
Subject: RE:

Sophie,

England is not a goon, in fact, he is now a member of the G4.

The G4 is an alliance among four strong individuals (who cannot be named for confidentiality reasons) for the purpose of supporting each other. Unlike the G8 (formerly known as G7), the G4 is known for its density of oil and its capability to dominate social, political and economical spheres.

I attach the CV of the G4 from previous tours. Please refrain from telling anyone about the G4 and for your own sake do not ever gun any of its members.

Many thanks in advance.

Kind regards,

Daniel

Daniel England
Trainee Solicitor 
Project Development & Finance

Shearman & Sterling LLP
6 Battery Road, #25-03
Singapore, 049909
D +65.6230.3888  |   F  +65.6230.3899 
daniel.england@shearman.com  |  www.shearman.com 
Dubai 7s — G4 on Tour
Tour rules:
(i) Cheating is allowed;
(ii) No anti-lad behavior allowed (i.e. calling girlfriends, being nice to random expats);
(iii) Everyone has each others backs;
(vi) No stealing ties or light bulbs;
(v) Compulsory gunning of parents affairs;
(vi) Mentioning parents salaries once a day; and
(vii) Being good lads (i.e. getting a round in for England);
(viii) Chants about your surrounding environment, being oily and how rich we are, are compulsory;
(ix) Public school boy 10 minutes (collars must be up) at specified 10 minutes past the hour;
(x) No cameras allowed after sunset, unless it's an underwater camera or there's a spit-roast (for evidential purposes);
(xi) high fives (and honey glaze) are obligatory during a spit-roast and after;
(xii) All universal consumption laws will be in effect  throughout the duration of the tour; and
(xiii) At least one 'Silly 5' at the bar per night.  All G4 members must go to the closest bar and get loose with their credit/debit cards.  All drinks purchased to be consumed within the allotted 5 minute time period.
Tour Members:
1) President
James Hill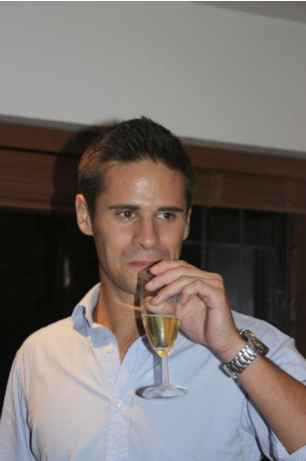 James is a Terrorism and Political Violence Insurance Broker at Willis.  His responsibilities focus on reviewing submissions, structuring, servicing and placing Terrorism insurance and reinsurance in the London, Singapore and overseas marketplaces.  James attained First Class Honours at the University of Bristol where he was also an active member of the University of Bristol Rugby Club and University of Bristol Squash Club.  James attended Tonbridge School where he played Rugby, Hockey, Cricket and Rackets to a very high standard.
He is a remarkably good looking individual who is permanently tanned and has an extremely muscular body.  Due to his age and competency he will be President of the G4 and will be respected by his peers at all times — no one doubts his ability to stay strong throughout the tour.
2) Senior Vice President
George Boulton-Lee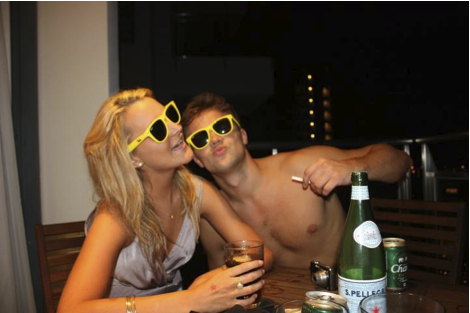 George is a Ship Broker at Arrow, where he has worked three years.  His charm with people have ensured his rapid progression in the Shipping Industry and he is tipped to be the next big thing in the world of Shipping.  George attended the University of Leeds where he was a strong figure-head amongst the social scene — combining work and play in order to succeed .  Before this he attended Epsom College where he was captain of the 1st XV Football team and played 1st XV Rugby.
He is a key component of the G4 and his consistency in performances have secured his place as Senior Vice President.  He is known for his energetic and party side and he will certainly be one to follow when the sun goes down.
 3) Captain
Rory Jones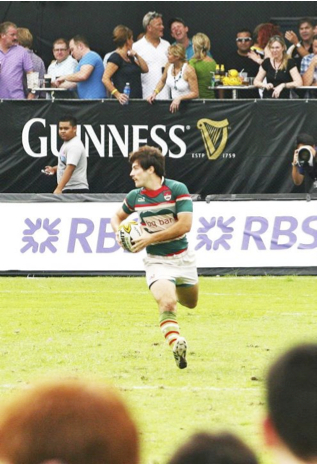 Rory is currently and Account Executive at Lightfoot Marketing Asia.  However his true career path lies in Law – Rory was an Intern at Justice where he formed part of a small team scrutinising the implications of EU justice and home affairs proposals.  He has also interned at Freshfields Bruckhaus Deringer and will be training to be a Lawyer in London next year. Rory attended the University of Nottingham where he achieved a Distinction in his Masters.  Before this he attended City of London Freemen's School where he captained the 1st XV Rugby team.
Rory's ability to be a team player and push himself and others beyond their normal boundaries means his role as Captain will be central to a successful Dubai tour.  He is a strong character and his resilience in battle time and time again mean that he can now be compared to a true Viking warrior.
4) Vice Captain
Daniel England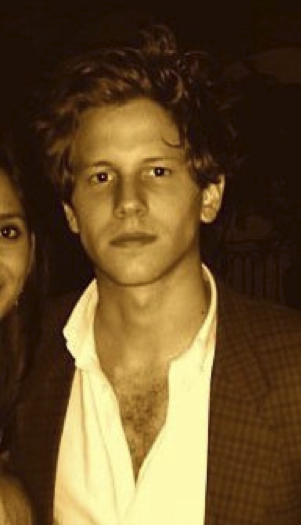 Daniel is successful lawyer at Shearman & Sterling LLP.  He attended University College London where he obtained First Class Honours.  At University he was also a member 2nd XV Rugby Team and the Law Society.  Before this he attended City of London Freemen's School where he was Vice Captain of the 1st XV Rugby team and was the youngest player in the School to tour South Africa.
Daniel's loyalty, honesty and positive attitude bring another dimension to the G4, he rarely puts himself first and can be trusted by all other team members.  His whit, intelligence and looks will ensure the G4 socialise with the right people in Dubai — he his definitely one to watch.
END
I reiterate that this is 100% real. We can only hope that as a result of this circular the G4 will be going down. Although that will probably mean they just end up going on tour even more and spending even more of their parent's money as they'll no longer have jobs. Not sure which is better.