Every week is a weird week on earth and I wouldn't have it any other way. Here's the cream of the crop from this week's madcap global news. Before we get going, in last week's weird news update you may remember we reported a story about a woman called Laura Cunliffe who microwaved her cat to death for attacking her goldfish. How could you forget. Just so you know she's been sentenced to 14 months in jail. Good.
Here's this weeks world of weird:
5) Elephant Rampage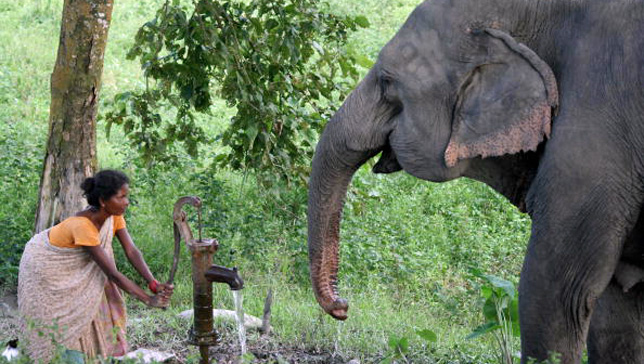 In West Bengal this week we had a pretty mad story of a schizo elephant. Dipak Mahato and his wife Lalita were having a restful evening when suddenly they heard a huge cracking and smashing sound from their little baby's bedroom. They rushed in to see a massive elephant smashing the wall of the house in. Not ideal.
As they turned up in the room the elephant started moving away, but at the same moment their baby started crying from underneath the rubble. The elephant, it seems, had a change of heart and started gently shifting the chunks of wall and rubble to save the baby.
The baby was taken to hospital with external injuries and is going to be fine apparently. Ms Mahato said "I can't believe that the tusker saved my daughter after breaking down the door and smashing a wall". No, I can't believe it either.
☛ More: The Magic Of The Elephant's Trunk