Following on from last week's article about Captain Awesome, I found some other ridiculous stories of people changing their name to the dumbest thing imaginable: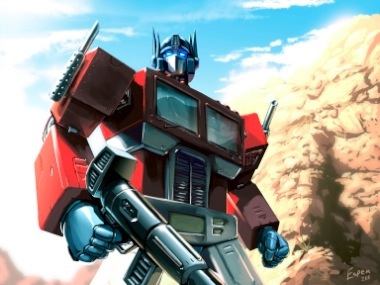 Optimus Prime – Scott Noll changed his name to Optimus Prime on his 30th birthday to honour his favourite transformer, who he claimed 'filled the void' that had been left by his father's untimely death during his early childhood. Prime also stated that the values the cartoon character stood for have moulded him into the person he is today – to the extent that he loves to serve his country just as much as his father figure in his job as a member of Ohio's national guard service. Bizarrely, before the release of the Transformers movie in 2007, Prime decided to call out Jason 'Megatron' Burrows – who had previously changed his middle name to that of Prime's arch nemesis Megatron – for not having the balls to fully honour Megatron by taking his name as his full and only name. He proposed a battle to the death, but the two instead decided to talk via Facebook a couple of times instead. Here's a picture of the helmet he wears to work every day: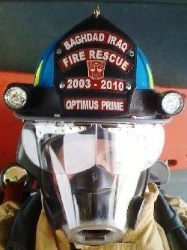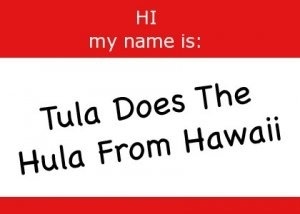 Talula Does The Hula From Hawaii – New Zealand, 2008. This was actually the girl's original name. She was clearly born to some hippy parents who had taken too much acid or something. Her desired moniker was simply 'K' and this was successfully changed after the case went to court. The girl's parents actually lost custody of her as it was decided giving her such a ridiculous name was a form of child abuse. Not sure how I feel about that. On the one hand i'm not going tochange my Facebook avatar because of it, but on the other hand parents shouldn't be that fvcking retarded when giving their kids names. This story is also notable as it revealed several other names that had been prohibited by New Zealand registration officials, which included Yeah Detroit, Fish and Chips, Keenan Got Lucy and – my personal favourite – $ex Fruit. However, names such as Number 16 Bus Shelter, Violence and Benson and Hedges – to identical twins nonetheless – have been granted. This begs the question: is Number 16 Bus Shelter a more permissible name than Yeah Detroit?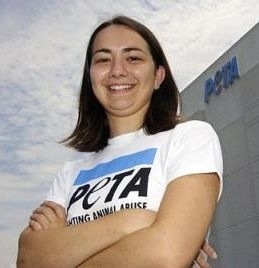 GoVeg.com – Vegan Karin Robertson took her love of animal rights to the next level by changing her name to goveg.com. She said that she was stoked to represent the number one resource for vegetarian information- stating 'what could be better?' – and that whenever she gets her licence out at the bank or the airport or the mental institution or whatever, it encourages vegetarian debate. Great! It's probably a better way to start conversations with guys too as she's not exactly a looker. GoVeg.com says she doesn't like being called Go or Dot though, and prefers the use of her full name. Ridiculously, she also actually WORKS for PETA – who own the website GoVeg.com – so effectively she changed her name to that of her employer? I was trying to come up with some other funny comment to end this paragraph on, like 'imagine if she worked for….', but I don't think you can really get dumber than GoVeg.com.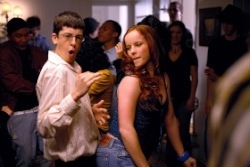 McLovin – Garry Fisher, from Bournemouth, changed his name to McLovin after being inspired by the movie Superbad. He said 'I loved the movie and decided that sometimes I take life too seriously. This is a reminder to me to enjoy myself more. I love the name'. Did he not realise that McLovin is a massive loser in the movie in addition to being an ugly nerd and that he would be forever associated with that? I guess that's cool as long as he's enjoying himself though right? Unfortunately for him his girlfriend hasn't enjoyed the name change, saying that she refuses to marry him and be called Lydia McLovin, and neither have his bank, who refuse to believe that his name is now simply McLovin. 'They ask me what my first name is,' says the bemused McLovin.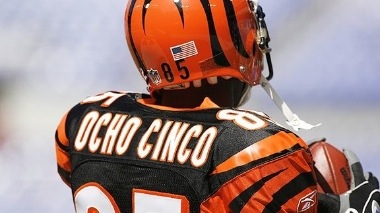 Chad Ochocinco – Chad Johnson was a very successful wide receiver with the Cincinnati Bengals, breaking several records for the season in stats that only American sports are obsessed with like receiving yards and rushing yards. He was also one of the top ten showboats in professional sport due to his flamboyant endzone celebrations. So, it makes perfect sense that before the 2008 season he legally changed his surname to 'ochocinco' in honour of his Spanish heritage – ochocinco translates to 85, which is his jersey number at the Bengals. So essentially this is like Wayne Rooney changing his name to Wayne Ten. Or David Beckham changing his name to David Twentythree. You get the picture. In fairness though ochocinco does sound kind of cool, and he's a flamboyant black NFL player so he probably makes it work for him. In 2009 he stated on his live Ustream broadcast that before the 2010 season he intended to change his name again to Chad Hachi Go – the Japanese for 85 – although there isn't a reason for this, unlike how his original decision was to honour his Spanish heritage. In any case, this didn't happen (although he did get some jerseys made) and I can't find an explanation for it. I guess the ladies probably just liked Ochocinco better than Hachi Go.