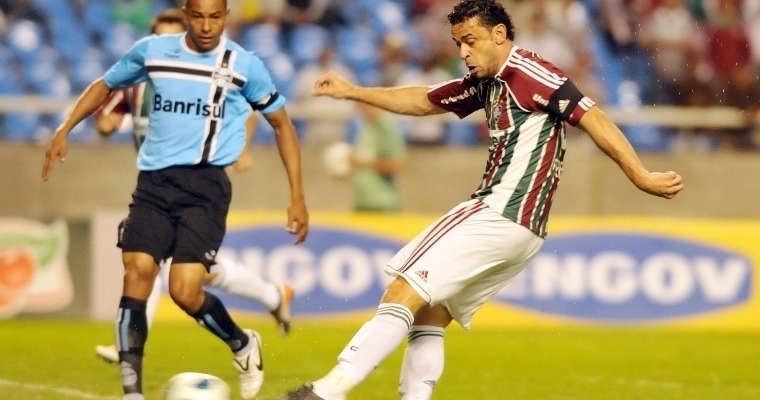 I've always thought the Brasileirao (Brazilian League) is a sick football league. Yeah, fair enough, it can be a graveyard for once awesome footballers to earn a bit more bills to make their 40+ years of retirement easier (the millions earned from their earlier years evidently isn't enough) and to basically eke out the last of their diminishing days of playing professional football but there's a whole bunch of tekkerz footballers who also ply their trade in the Brasileirao. The combination of the older, legendary footballers and the younger, sickhead footballers means that there's awesome goals scored all the time there and the league is much more entertaining than its popularity shows – as I dunno anyone who keeps up-to-date with the Brasileirao apart from myself  – and a lot of people are missing out on quality football matches as they'd rather watch the Premiership and talk about how shit Aston Villa are.
☛ More:  Villa Got Spanked 8-0 – Here's Some Of The Best (And Worst) Reactions
I'm intending to convert you all into afficionados of the Brazilian League as 1) all the older players will bring back memories of playing FIFA 2004 or something and you can pretend to be young and happy and 2) I seriously think you're all missing out on a football league that should be given much more notice rather than being known as a breadbin for footballers who are past their best, so your first step into my church of Brazilian football will be a video of the top 20 goals scored in the Brasileirao in 2012. The Brasileirao churns out sickhead young players nearly all the time and the older players show us that natural talent never really fades away and the goals scored are better than any own goal ex-Man United defender/boot cleaner Wes Brown has scored (which is a lot).
Oh, yeah, and TimW_Brap's boy Clarence Seedorf is playing in the Brasileirao at the moment and he's featured in this video with a pretty nifty goal. Check it, the top 20 goals in the Brasileirao in 2012:
☛ More: Clarence Seedorf Sings 'Sittin On The Dock Of A Bay'
☛ More: Top 100 Goals Of 2012
[yframe url='http://www.youtube.com/watch?v=40AZsqTJW34′]