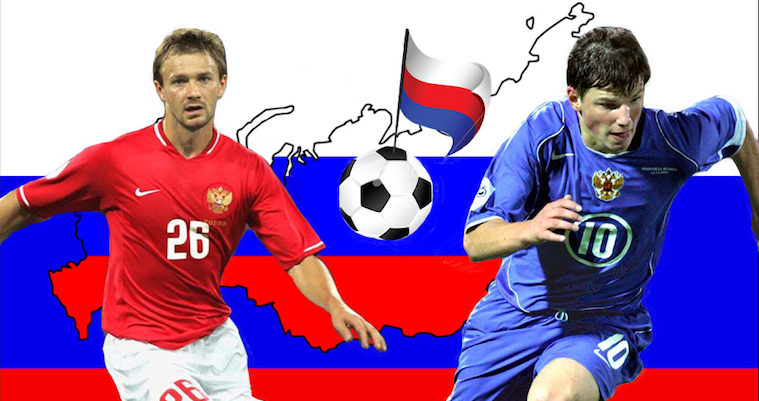 What do you know about Russian football? Not much right? I think I know that Andrei Arshavin went back to Zenit on loan this season and was fairly average, that that one team Anzhi Makhachkala is trying to buy the title by buying Samuel Eto'o and bunch of other mercenaries (but they have to live in Moscow and travel to the city in order to play, even though it's like 3000 miles away because it's too dangerous for them to live there) and that former Birmingham City player Garry O'Connor scored the winner in the 2007 cup final for Lokomotiv Moscow. Oh yeah and that Aidan McGeady plays over there for Spartak or someone. I think that's about it. Oh wait, also when I was over there touring with my band I watched this lower division game and I saw a guy take a throw in and throw it over the guy he was throwing it to's head. I've never ever seen that before.
Anyway, I guess that's probably more than I thought I knew about Russian football but it still isn't much and I imagine for most of you reading Sick Chirpse it's the same. However, thanks to this video I now know that they score some bangers over there, although the first guy definitely DID NOT mean to do that at all. Denis Glushakov (whoever he is) pops up a couple of times though and looks like a complete sickhead. You also get to see Andriy Voronin (remember him Liverpool fans) score a banger, which is perplexing to say the least given his time at Anfield. It's also an actual top 20, so you know, the excitement builds as you're watching it because the goals just get better and better as you keep watching. I think my favourite is Denis Glushakov at number 7, or the guy who came second was really good too.
Check out the video below and let us know your favourite goal. Sorry about the music – I didn't make it and it totally doesn't fit a football video AT ALL.
[yframe url='http://www.youtube.com/watch?v=htuYp-KwEfI']