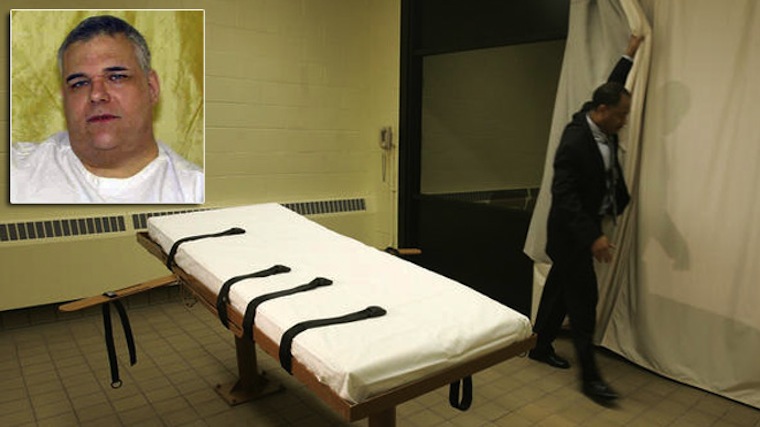 America has hit all new lows in last couple of days as a condemned killer has put in a plea to fight his execution order on death row as he is too fat.
Ronald Post is currently weighing in at around 28 1/2 stone. The 53 year-old has requested that his execution, which is currently planned for January 2013, be stopped as he may suffer severe pain during the procedure due to his weight.
Post is currently serving time on Death Row in Ohio capital Colombus for the shooting and subsequent killing of hotel clerk Helen Vantz in 1983.
Post's objection is based on the fact that he is so fat that it will be hard to even find a vein in his legs in order to place an IV which is added to the fact that he has too many scars on his left and right forearms to attempt to fit an IV there.
Post's lawyers are still busy fighting testimony given against him so many see this as simply a tool to give them more time to plea his innocence.
Post has apparently tried to lose weight but due to knee and back problems he finds it difficult to exercise. Post is also quoted as saying that he has been encouraged not to walk because he is a risk of falling and that he only eats as much as he does because he is depressed.
They should probably just employ that crazy Russian granny to do the job with an axe – I'm sure she'd have a good go at it.
Just to put things into perspective we have devised a simple picture to show you how big you have to get before you can argue against execution. We have used the pertinent examples of Vanessa Feltz, the average calf, Robert Post and Rick Waller. We hope this helps.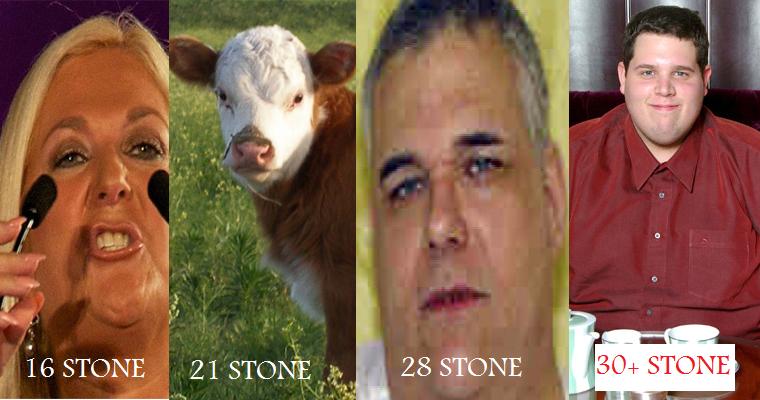 Basically, if you're planning on shooting someone and you live in America just make sure you weigh a good 10 stone more than your average calf and you should be absolutely fine. Otherwise, it's probably best to get a new hobby like squash or something.
Follow AMJ @amjeezie