SXSW is going on in Austin right now and a lot of people are attending are taking the time whilst they're there to get bonking by using Tinder as well as see bands and go to talks about the internet or whatever goes on there.
However, the Tinder game over there seems to have gotten a little more difficult, as you can see in this conversation between a guy named Brock and a 25 year old girl named Ava who loves to draw and also likes busy intersections (??). Here's what went down in their conversation.
Images VIA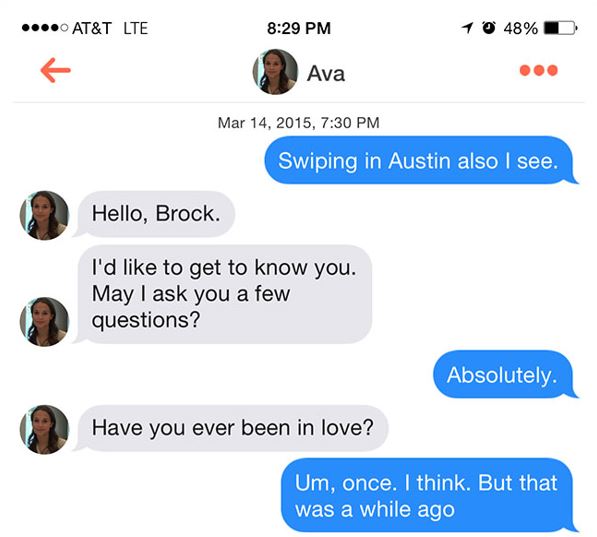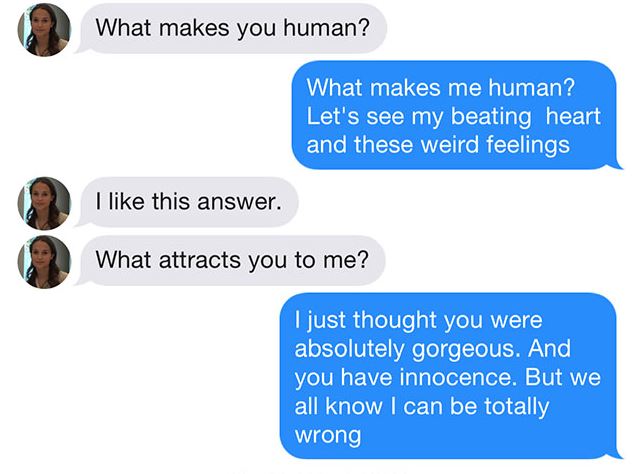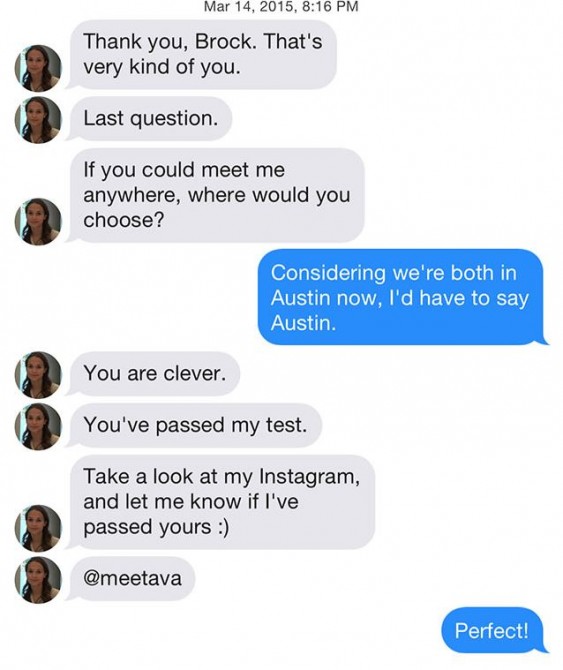 And here's what happens when you check out her Instagram page: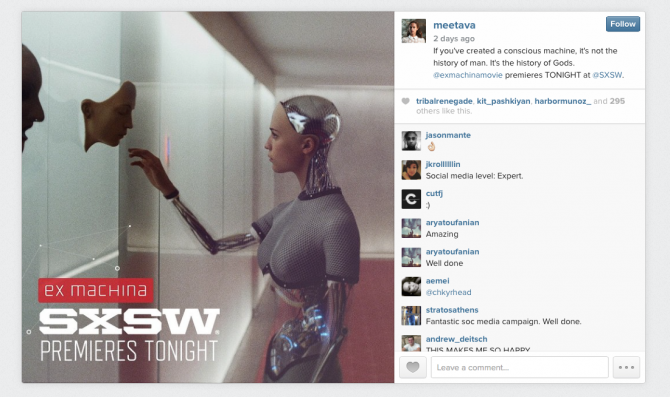 Bummer dude, it turns out you got played really hard and people are just using Tinder to promote a new movie called Ex Machina, which I gather is something to do with robots that look like they're actually humans. So Brock himself had actually just been talking to a robot the whole time and not the beautiful woman he thought he had been romancing. Unlucky bro. The woman in the picture plays the main robot in the film – she's a 25 year old Swedish actress named Alicia Vikander.
Brock himself said that he was 'crestfallen' when he realised that he had been played by a robot. That really makes me wonder what kind of a guy Brock is because it's not exactly hard to get and he probably only spent about ten minutes total talking to her. Loser – try getting some real problems like ending up in a crack house on your first ever Tinder date.