Everyone reading this has heard of Tinder. Whether you are an active user looking for that special someone or you know a mate who is a relentless creep and bangs on about it daily, you are aware of its presence.
Featured Image VIA
Moving with the modern times, the dating app now allows the option for anyone to fill in what best describes their identity. This replaces the original design between choosing only 'Male' or 'Female.'
The company worked with LGBT advocacy organisation GLAAD to reassess its policies. The group helped Tinder reach nearly 40 auto-fill gender options for the app, such as 'trans man,' 'trans woman' or 'transgender.' If none of those labels fit, a user can type in a customised label to display on their profile.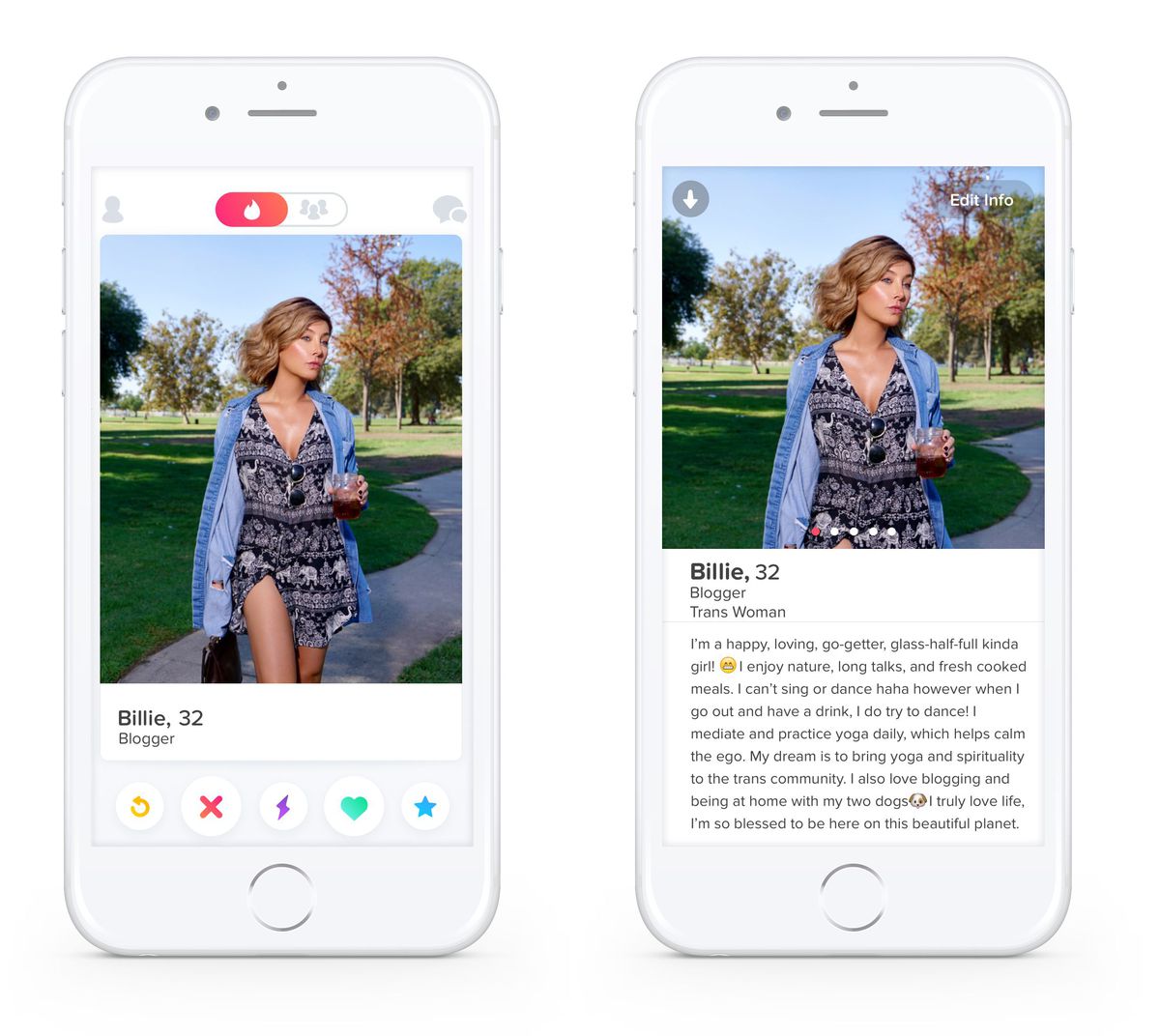 The update comes after pressure from the LGBT community to keep up with present-day dating. Transgender individuals have even claimed to have experienced harassment or been 'reported' to Tinder for being trans. Imagine reporting someone to tinder because they look better in high heels than you do? What a joke.
Now, I know what you're thinking: "What about those who are uncomfortable with transgender people?" Well, Tinder simply doesn't care:
We are a business, but we are in the business of making sure everyone can meet someone special… Letting our users be who they are is the right thing. If anyone has a problem with that, then they are welcome to not use Tinder.
Right on. With the dating app being so popular and officially claiming to traffic nearly 50 million active users and processing nearly one billion swipes daily, there's a lot more people out there that have love to give. They are the ones Tinder wants to stick around.
With the rise of Donald Trump and the return of old fashioned beliefs, it's good to have a little modernised culture. Spice up your life people.