We all know how Tinder works by now — swipe right if you're into the person and swipe left if you don't like the look of them.
Feature Image VIA
Well, time to switch things up a bit because Tinder is rolling out the option to swipe up and 'Super Like' someone's profile, which means they're ESPECIALLY interested in you.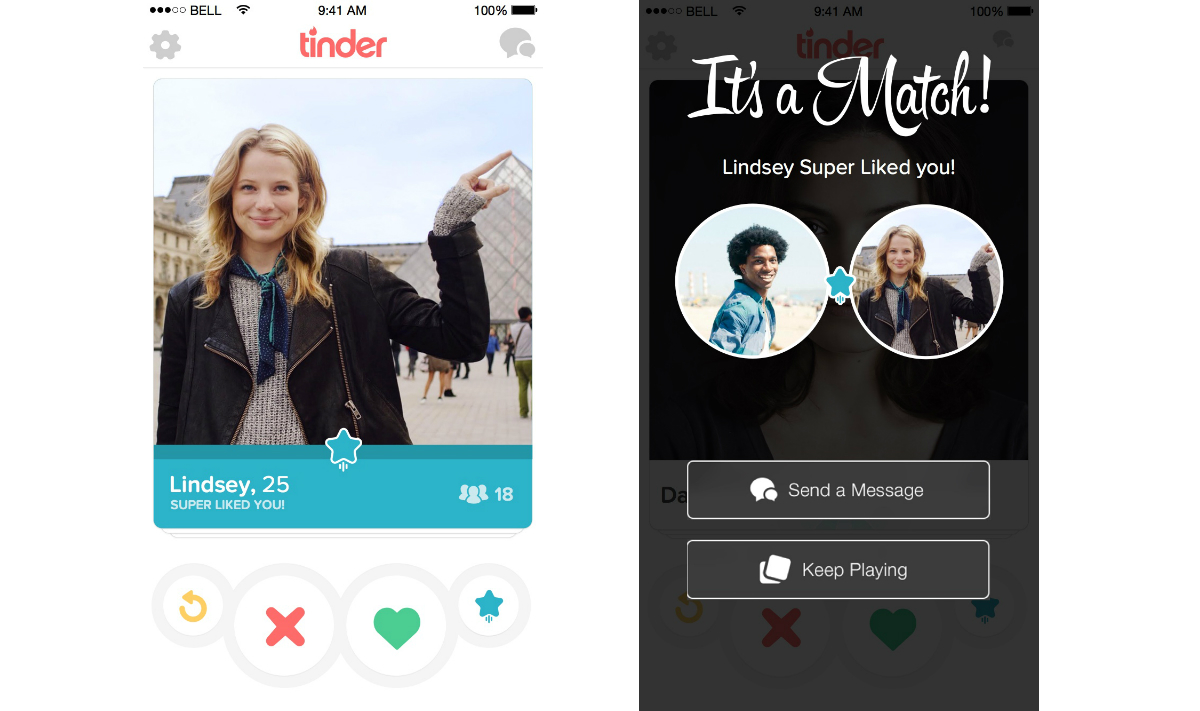 Tinder CEO Sean Rad says:
Because they're so limited in number, a Super Like, or a 'swipe up', sends a more powerful signal, conveying an especially high level of interest. People like to know that someone finds them special, and we think this will lead to even better matches.

A Super Like doesn't force the receiver to respond to the swiper, but it can influence that decision.
It's even got its own trailer:
So that would make for a nice little ego boost on a Thursday afternoon, wouldn't it? Getting Super Liked? Might even be the greatest feeling in the world. It's like someone in a bar walking right up to you and asking you to have sex with them there and then — that's pretty much what a Super Like is.
The feature is making its way to Australian Tinder first and then the rest of the world later in the year.
Should make for some interesting additions to our Tinder Universe series.