Another week, another rundown of the funniest and weirdest conversations and profiles in Tinder land. If you've got any you think can make the cut send them in to our Facebook page or e-mail contribute@sickchirpse.com.
Let's go.
(Click through/swipe right on mobile to navigate the slider)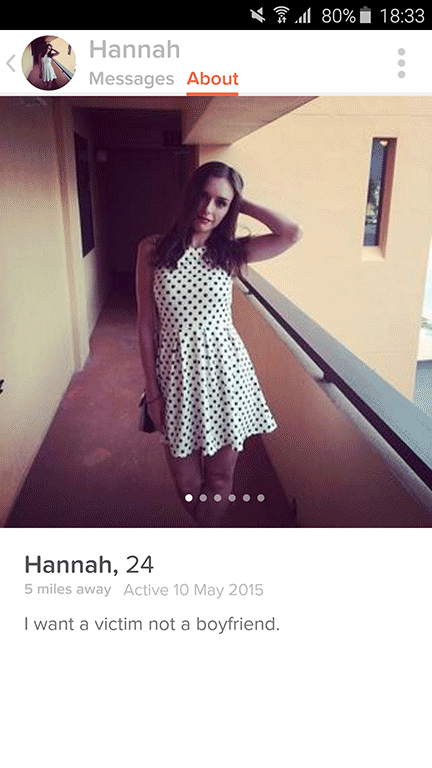 This is a GIF someone posted over on the Tinder forums on Reddit, made up of the photos on this girl's profile. Very creative and funny as far Tinder profiles go.