In case you needed more proof that it's a woman's world and we're all just living in it, a new 'game' is picking up steam on Tinder where girls compete against each other to see who can get sad, lonely dudes to deliver them pizza first. This girl's eating for free on the regs and loving it:
Featured Image VIA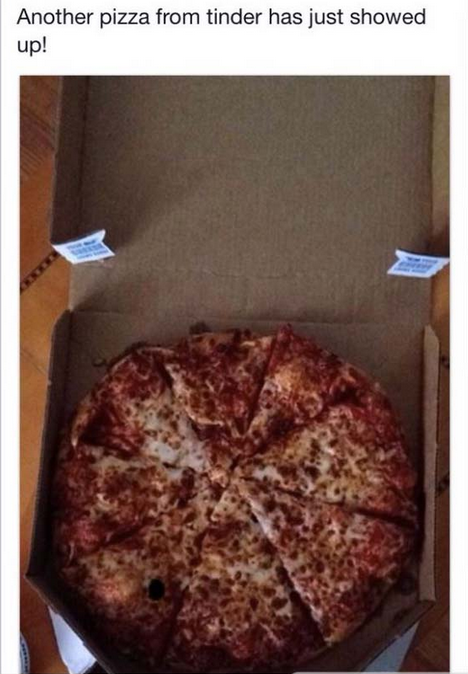 Here's another one: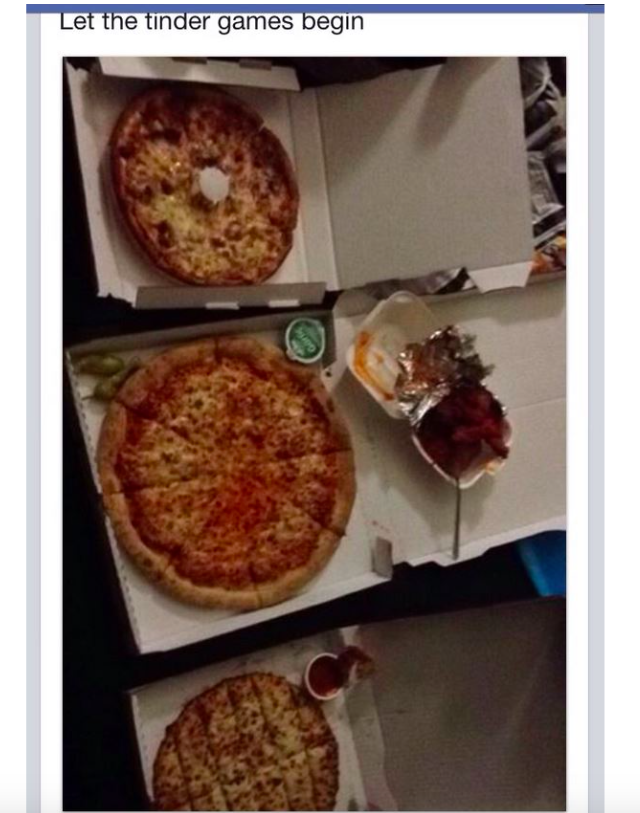 This girl took it one further and got some loser to buy her sushi: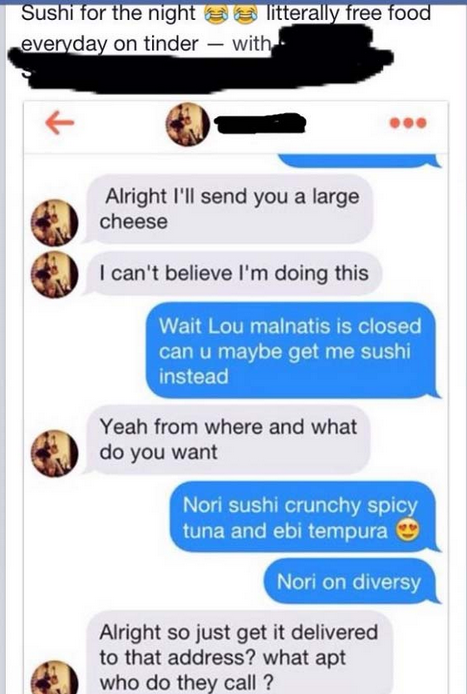 It might initially seem a bit sneaky and cruel, but I really rate this move. If you're a female on Tinder you know that 90% of the guys on there are talking absolute shit with the sole purpose of trying to get laid, so why not take full advantage of them? It's like getting a dude to buy you a drink at the bar, except you just chill at home and get them to order you an entire pizza instead.
It's a funny old universe when it comes to Tinder. Check out our rundown of the most outrageous profiles and conversation HERE and HERE.