Tinder is the gift that keeps on giving and now not only will you be able to judge people on their looks, but also on their music taste too. Perfect.
Images VIA 
The dating app is rolling out a new feature that allows you to link your account with your Spotify account so everyone you match with can see what you've been listening to as well. Should be a deal breaker in 90% of my matches when they find out my most played track is 'Nookie' by Limp Bizkit, closely followed by that new Corey Feldman song.
If that isn't enough for you or if for some reason in 2016 you don't have a Spotify account, then Tinder also allows you now to put an 'Anthem' on your page that's pretty much your favourite song. Great, more ways for you to fuck up your first impression with someone. Or perhaps a new way to discover great new music – you decide.
Tinder CEO Sean Rad revealed that it was part of a bigger partnership with Tinder, offering the following explanation: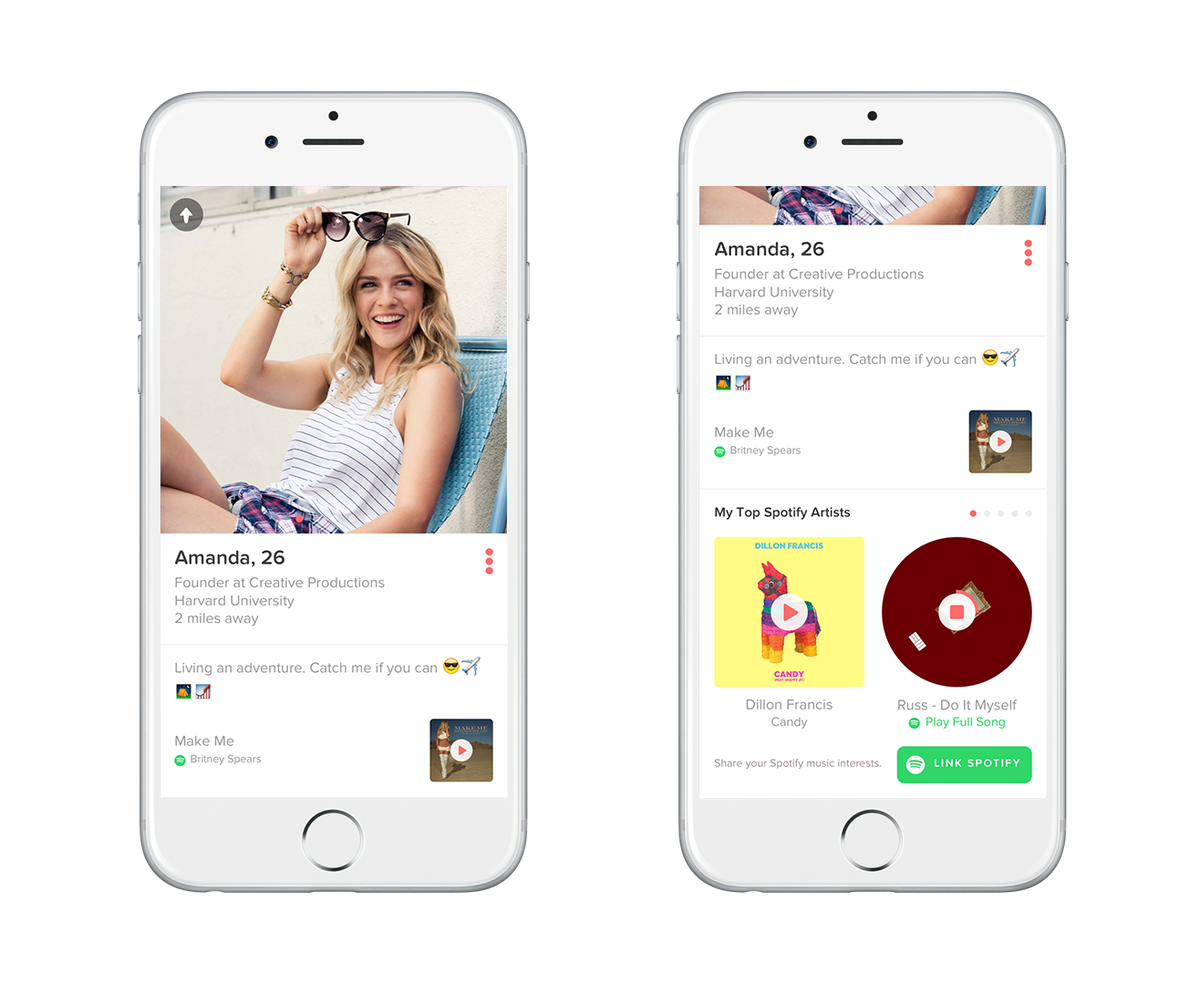 With Spotify, we're fully integrating music into the swiping experience in a brand new way — at a massive, global scale.

With or without a Spotify account, you can choose to add an Anthem to your profile and start swiping to see who shares your favorite songs and artists.

With the addition of music powered by Spotify, we're introducing an even more personalized experience on the platform.

Tinder is also sponsoring new playlists on Spotify themed around Tinder phrases: "pre-swipe," "discovery," "match," "love at first swipe" and "date night.
Great – can't wait to whack on the 'pre-swipe' playlist. What the hell is even going to be on that? Who listens to specific music when they're swiping on Tinder? Hopefully those playlists will help bring me more of those sweet matches, especially when my Anthem is going to be 'Butterfly' by Crazy Town. Nailed it.
For more judging, check out our regular feature 'The best and worst of Tinder'. Gets better every week.