I first became interested in tilt shift photography after seeing the video Mosca put together for his track suitably entitled 'Tilt Shift' (I decided to do a post after seeing it used throughout the Eurovision Song Contest 2011).
The purpose of tilt shift photography is to create the effect of a miniature scale model, like a railway model set for example. The trick to capturing a great tilt shift shot is to simulate a shallow depth of field which can be done with blur and focus. Tilt Shift shots tend to work best when the photo has been taken from above and from a suitable distance, creating the illusion that you are looking down on a miniature model. The colours of the photo are usually enhanced which replicates the bright colours used on miniature models.
Create Your Own Tilt Shift Photo Online
If you want to have a shot at recreating the effect yourself to a photograph you have already taken then just head over to TiltShiftMaker and use their application to create authentic tilt shift photography shots. Below is an example of one I have made with a shot from the Eiffel Tower that I found online.
Have a go at creating your own Tilt Shift photographs and submit them in the post comments below.
Tilt Shift Photography Examples
Below are some great examples of tilt shift photography that I found over at Smashing Magazine and a great video of a day in New York seen through a Tilt Shift lens:

The Sandpit from Sam O'Hare on Vimeo.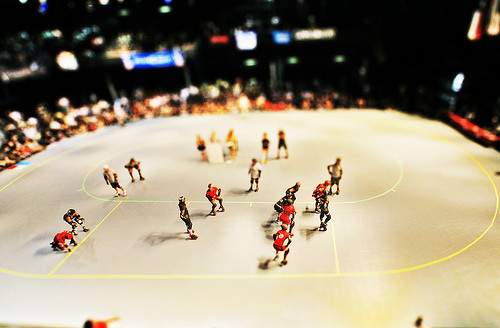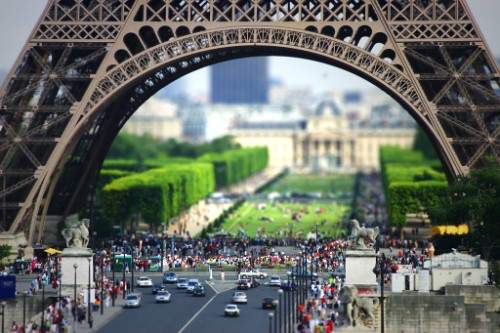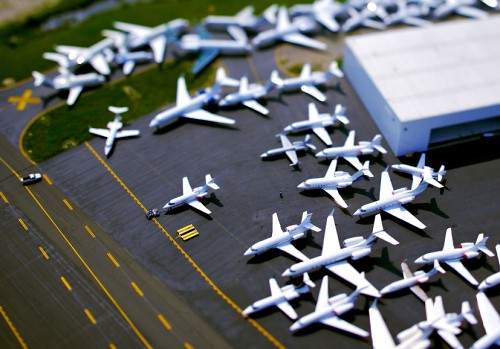 Follow me on Twitter: @jayoudrops
Follow Sick Chirpse on Twitter: @sickchirpse