If you're going to rape someone then you're probably going to do whatever you can to make sure that you don't get caught, and probably the first thing you're going to look at is disposing of the condom you've used – if you've even used one that is.
Images VIA
Unfortunately for 26 year old Dawood Mohammed (and fortunately for the rest of us), he managed to pick up the wrong condom after he raped a prostitute twice in the pub garden of the Harp of Erin in Bradford (pictured below) which meant that it was pretty easy to catch him as the one he used was still hanging around at the scene of the crime. Forensics were able to prove that Mohammed had indeed raped the prostitute and after he plead guilty to both charges he was sentenced to seven years in prison.
Here's what Judge David Hatton said to him about it: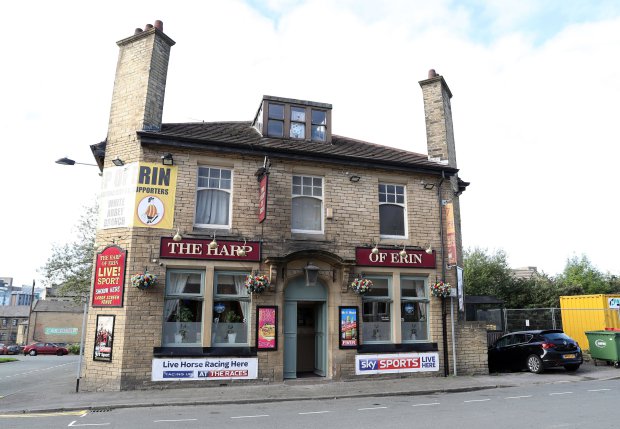 You had previously paid for sex with your victim but this time there was a confrontation.

You told her not to scream and then raped her twice.

The nature of that woman's work does not affect, one jot, the seriousness of your offending, nor the inevitable trauma that she will have suffered.
Truth. Mohammed is actually a paranoid schizophrenic and not a complete and utter scumbag though, which was reflected in his guilty pleas. Fiona Clancy, defending, said the following:
Consider his mental health as a mitigating factor, but in no way an excuse.

He was suffering from distorted thought and behavioural patterns at the time.
Sounds like he would have been caught even if he hadn't picked up the wrong condom. But man how scummy must that place be for their to be condoms strewn all across the pub garden? Never drinking there if I make it to Bradford.
For more condoms, check out this new aubergine flavoured one.