Theresa May is currently about to embark on a three week walking holiday in northern Italy and Switzerland with her husband Philip, but before she peaced out for a little bit, she made sure that she had time to visit some of the nation's youth at the Maidenhead festival in an attempt to get down with the kids.
Images VIA
May was pictured in the awkward photo above with a bunch of kids who are all members of the National Citizens Service. In an effort to do her best Jeremy Corbyn impression and engage with the youth, the Prime Minister made the hang loose/shaka sign along with all the kids, only it didn't come across as terribly convincing at all.
Oh well, at least she's trying I suppose? Sounds like the kids were just taking the mick out of her though looking at their faces and the fact that one of them said afterwards "I'm just gassing we got the PM to do that". Jokes.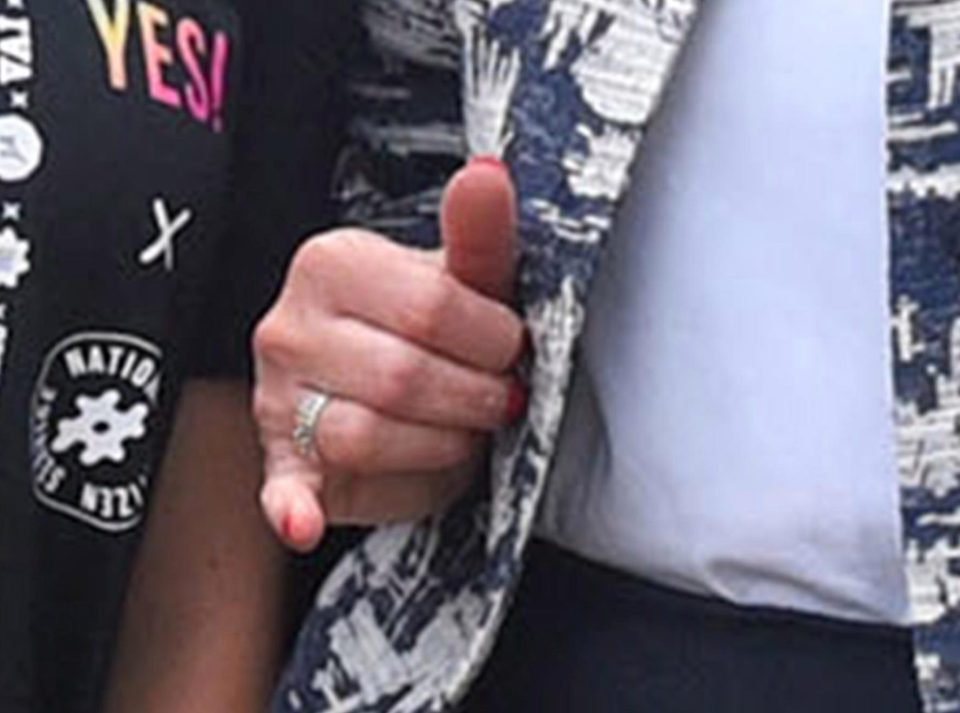 May will now jet off on a three week holiday whilst she leaves all of Whitehall trying to make sense of just what Brexit means and how to go about negotiations with the European Union and all the other organisations that are involved. Not a bad time to go on a jolly.
Hopefully everything will be much more strong and stable when she returns and a load more people will be inspired by her leadership thanks to this photograph. Right.
For more of the same, here's a picture of Theresa May eating chips. Awkward.