Whoever you wanted to win the general election last week, there's no denying that it was one of the most exciting and monumental in recent history, as Theresa May lost her majority in the Houses Of Parliament.
Featured Image VIA
It could have been a different story if so many people hadn't actually gone out there and voted for once. Reports are now coming in that May only lost her majority by 726 votes, which is hardly anything and just completely crazy when you think about how close some of the electoral races went. If you look at the chart below, Labour only managed to win some constituencies by just 24 votes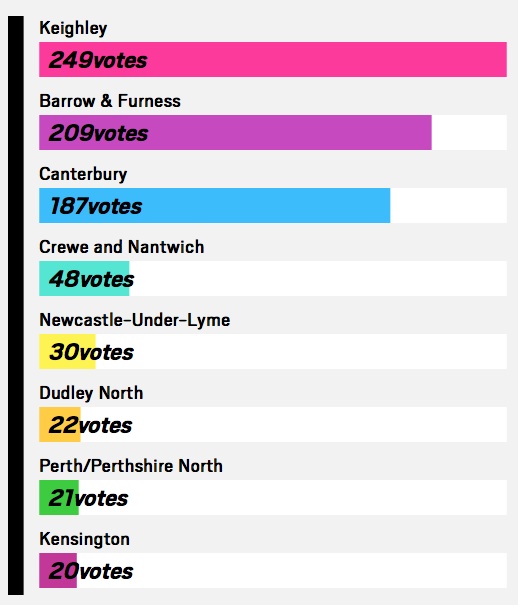 So what can we learn from this? Well, if the Tories are going to call another election soon, then they've got to target those seats in order to get back into power (not that anyone's a massive fan of that happening). But what it really should tell us is that our votes do count and can actually make a difference. I think a lot of people have felt disenfranchised with the country's voting system in the past, and results like this should really make you realise that voting and democracy is representative and important. Sometimes you need to be reminded of that though, I get it.
For more Theresa May, check out Labour's translator for her. Pretty apt.