We revealed towards the beginning of the year that Fox were in talks with series creator Chris Carter, Gillian Anderson and David Duchovny about bringing back The X-Files for one last run to try and tie up all the loose ends.
We were't that confident about it happening because it was announced at the time that they were just taking part in some preliminary conversations about it – and we certainly didn't expect it to be announced this soon – but today Fox straight up announced that The X-Files will be returning.
It's for a six episode run with Mulder and Scully on board and it will start shooting this summer. No news on when it will be airing yet, but a good guess would probably be towards the end of this year or towards the start of the next one.
Chris Carter seemed especially stoked about it saying the following in the official press release:
I think of it as a 13-year commercial break. The good news is the world has only gotten that much stranger, a perfect time to tell these six stories.
Featured Image VIA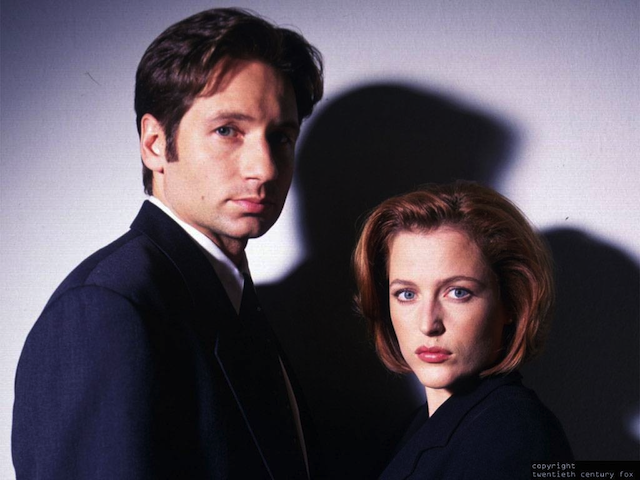 Image VIA 
Although the idea of a 13 year commercial break does sound dumb – really dumb in fact – the fact that the show is coming back with the original team behind it is something that anyone who was alive in the 90s is going to be stoked about. There's no news if Agent Doggett and that other woman from the later series are going to be in it as well, but it seems doubtful considering they were really crap characters and everybody stopped watching it around then. Hopefully Krycek, Skinner and The Cigarette Smoking Man will all be back though to give the series the ending that it deserves.
Apparently they were originally hoping to do a ten episode run but the fact that Duchovny and Anderson are both busy – shooting Aquarius and The Fall and Hannibal respectively – meant that they could both only be tied down for six episodes max. Let's hope that's enough to finish their respective stories.
Despite it only being a short run, Fox's CEOs are super stoked that they've even managed to make it happen, with Gary Newman and Dana Walden saying the following:
We had the privilege of working with Chris on all nine seasons of The X-Files — one of the most rewarding creative experiences of our careers — and we couldn't be more excited to explore that incredible world with him again.

The X-Files was not only a seminal show for both the studio and the network, it was a worldwide phenomenon that shaped pop culture — yet remained a true gem for the legions of fans who embraced it from the beginning.

Few shows on television have drawn such dedicated fans as The X-Files, and we're ecstatic to give them the next thrilling chapter of Mulder and Scully they've been waiting for.
Well yeah, we can't wait either. I only hope it's a lot better than that second movie that nobody bothered watching.