I didn't think that I'd be coming in the day after the bank holiday weekend to write about how the Spice Girls are making another comeback as it was only a couple of years ago when they played a few gigs in the UK without Victoria Beckham, but here we are.
Featured Image VIA
Reports are coming in that the five girls/women are getting back together in order to film a sequel to their ridiculous 'Spice World' movie 24 years after the original was released. Geri Horner/Halliwell is said to be the driving force behind the project, eager to get the other girls on board.
Here's what a film industry source had to say to The Sun about the idea: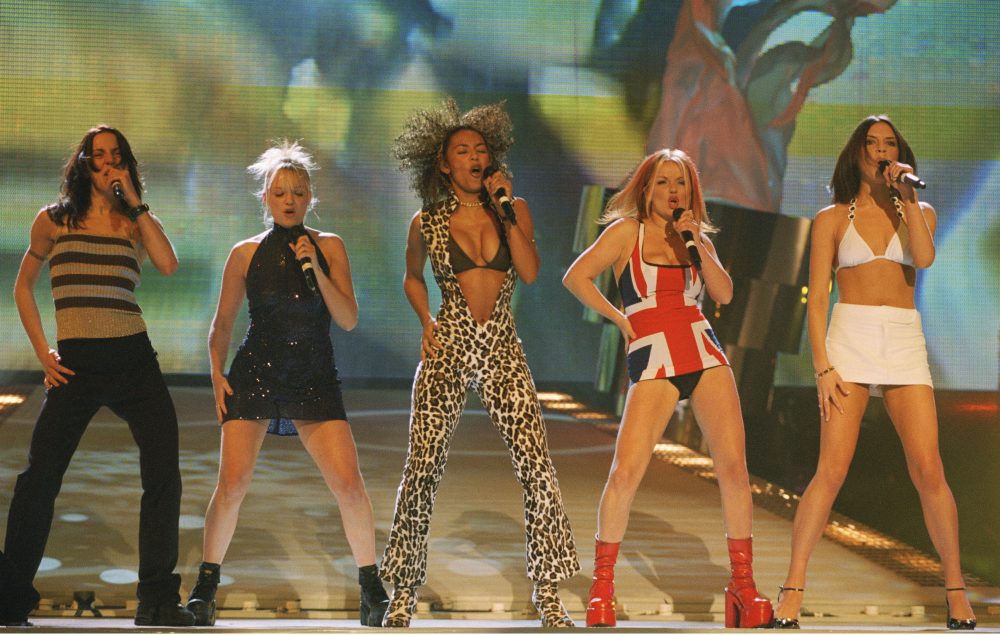 The girls have been talking about how to mark the film's anniversary and are actively considering making a tongue-in-cheek sequel.

They have approached a screenwriter who is considering working on the project and making tentative steps forward.

It is still in the early stages but they are talking to established names in the business, which proves they are taking a big screen comeback seriously.
What anniversary are they talking about there? Seems like it would take too long for them to get something out for the 25th anniversary if that's next year and they haven't even started yet – maybe they could just about get it out if it's going to come out at Christmas, but even that seems tight? – so are they aiming for the six years from now and the 30th anniversary? Or some other poxy one in the middle of those two?
To be fair, knowing the Spice Girls it could take absolutely ages for them to actually agree on doing something together – especially if they want Victoria involved – so maybe it is a better plan to start looking into it so early. I probably won't bother watching whatever they come out with, but I know a lot of people will be excited about it so I'm rooting for it to happen for you guys. And to actually be good and have Victoria Beckham involved as well.
For more of the same, check out how much Beckham managed to make from the Spice Girls despite not even bothering to tour with them back in 2019. Truly staggering amount.