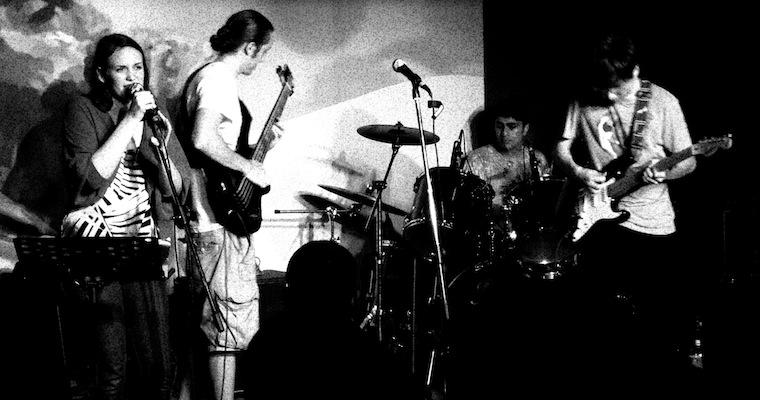 If there's ever a time to scout out new artists and new sounds, this would be the opportune year. After all, who couldn't use a soundtrack to the impending zombie apocalypse? Something fresh to hum from your headphones to act as a block to the Olympic coverage while the world suddenly seems to care about the tumbling passes of some Yugoslavian gymnast. Then there's the Queens Diamond Jubilee… well the only people bothered about that are geriatrics and half of them will just be pissed at missing 'Cash in the Attic', so that can be avoided at least.Without further ado, here are the artists that I rate for the 'final countdown' of 2012:
Maverick Sabre– If Amy Winehouse had a skinhead and a pair of balls then Sabre would be her musical reincarnation. The tone is there as well as reminiscences of American soul coated over with British lyricism and contemporary beats. At times you can hear a bit of Horace Andy within his very unusual vocals, he has got a half decent chance of making a mark due to the fact that he'll appeal to a whole range of audiences that will find his voice intriguing, regardless of genre. An added plus would be the attention and publicity Sabre received after being featured on 'Jungle' by Professor Green.
Modestep– With the infusion of clean, bold vocals and layered bass, Modestep has the hooks and breakdowns to captivate any club. They'll please casual clubbers as well as those hardcore dubstep fans kitted with headphones from the nineties who drool over the head-jiggling vibrations of wobble bass. The hype over this quartet is well founded, their music has its rises and falls– they certainly know how to build a sense of momentum.
Lana Del Rey– Unfortunately (in good old internet fashion) rumours of plastic surgery, catty bloggers arguing over her authenticity, and the fact that she was a failed singer whose image has been rebooted by Interscope seems to be overshadowing Del Rey's recent singles. All those discussions are pretty trivial and derive from that irritating strand of female jealously. Her track 'Video Games' has a grand, sweeping melody as Del Rey's understated vocals convey her power to haunt and charm simultaneously. The album artwork for the full-length 'Born To Die' is absolutely eye-catching and alluring too.