Dwayne Johnson AKA The Rock took to Instagram yesterday to tell the world that he is going to star in the Jumanji remake. And he promises, "to deliver something cool and special."
Featured Image VIA
In his post he confirmed that they will start filming the remake in autumn and that Matt Tolmach will be producing. He also stated that Jake Kasdan will be directing. To be honest, Kasdan's portfolio is a little bit meh (Bad Teacher, New Girl, Sex Tape) but Jumanji is such a classic and has such a good story as its basis, that it would be hard to completely balls this one up.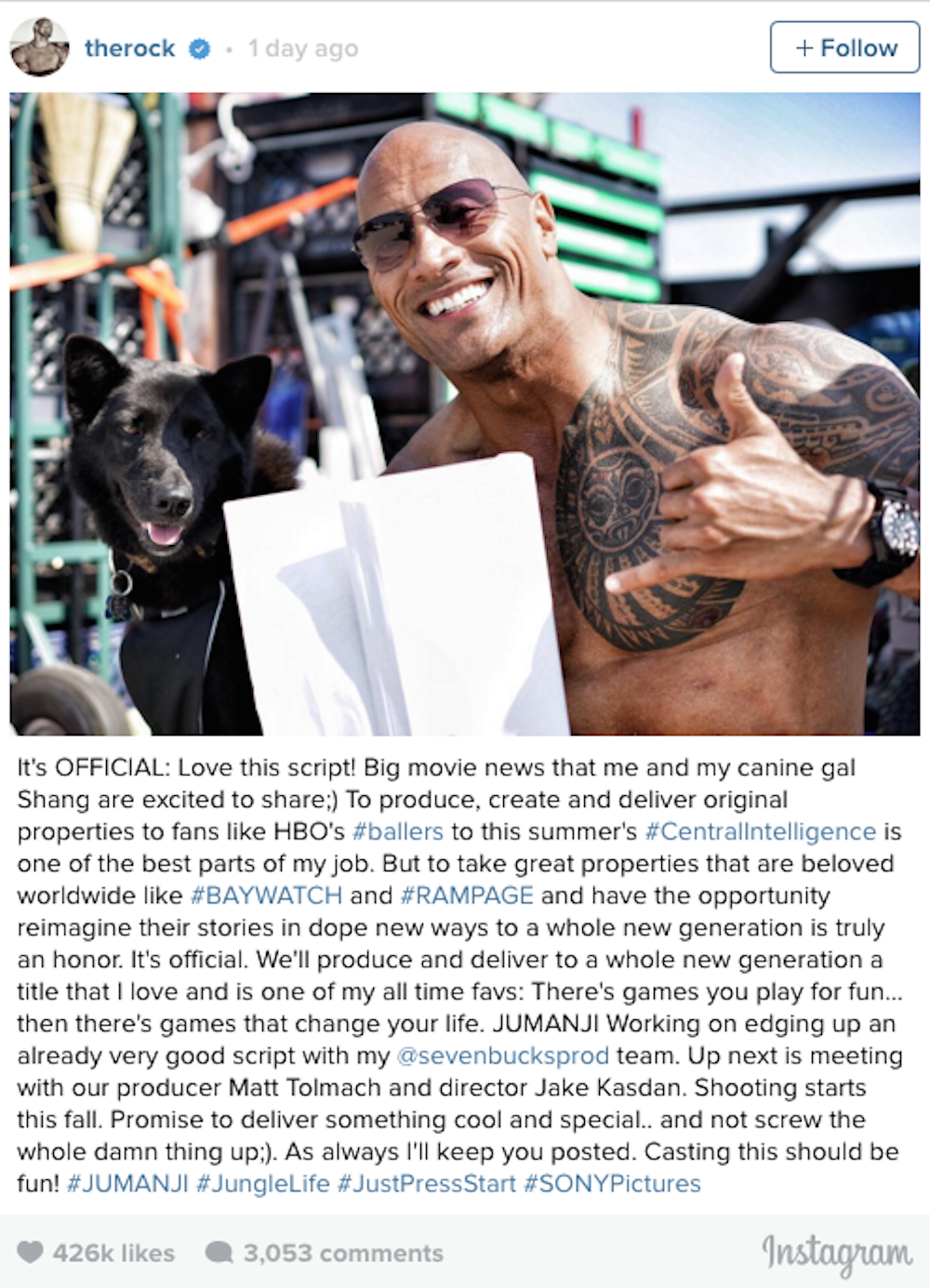 With regards to The Rock's involvement, it's unclear what role he will actually take in the film, although many people reckon he's going to take Robin Williams' character. And it looks like The Rock will be working on the script and casting through his company, Seven Bucks Productions. Kevin Hart is rumoured to be involved too, but that is yet to be confirmed.
So there we have it, The Rock is going to be a significant contributor to the reimagining of a film that was pretty much central to all of our childhoods. Let's hope that they do it justice. I also kinda hope that The Rock doesn't take the place of Robin Williams' character. Not that I don't think that he will be a funny addition to the film – it's just I'm not sure that he is a suitable person to follow. Williams was more like the Kobe beef steak of the acting world, whereas The Rock is more like a packet of corned beef slices.