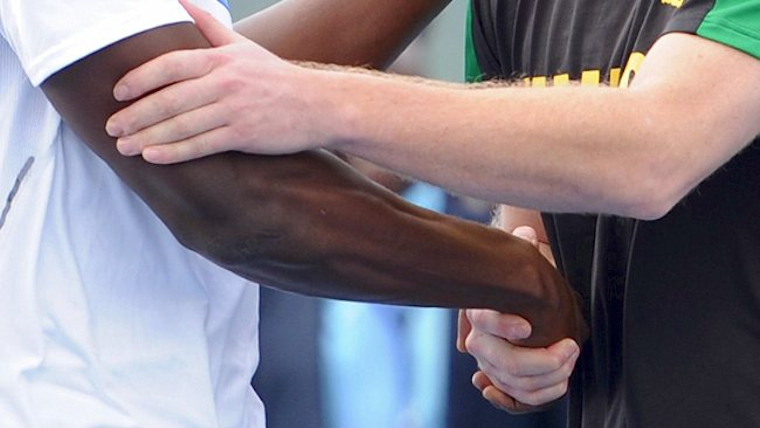 Last weekend the pre-match handshake had it's first bit of drama for the season as everyone's favourite pantomime villain John Terry was again snubbed a handshake, this time by Anton Ferdinand. To add to this Ferdinand then did the same to Ashley Cole, leaving you wondering why this doesn't happen more often, given the fact they are both cunts. This week there could yet be more drama as two more heavyweights from the handshake world go head to head in an edge of the seat encounter that will no doubt overshadow the football.
Luis Suarez (Liverpool) v Patrice Evra (Manchester United)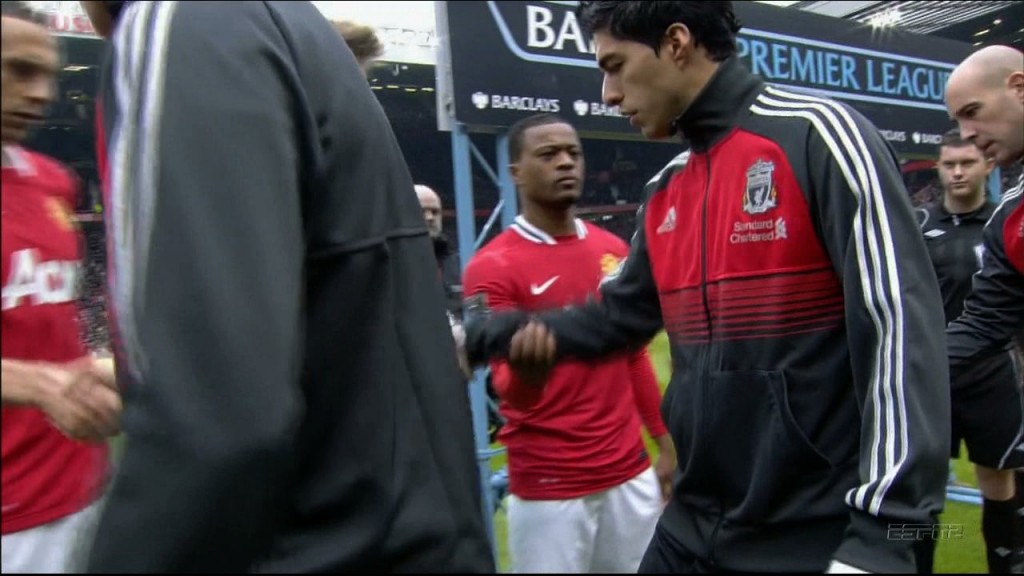 History
In October 2011 when the two clubs met at Anfield, Luis Suarez was accused by Patrice Evra of racially abusing him. Although Suarez denied the allegations he was later found guilty by the FA. He was banned for eight matches and fined £40,000.
Last Meeting
The return fixture between the clubs in February 2012 was the first time these two had come face to face since the racist abuse charge for Suarez. With the tension building ahead of the pre-match handshake, everyone was expecting Evra to reject Suarez's hand, but in an incredible twist it was Suarez who rejected Evra, resulting in the Frenchman angrily pulling Suarez's arm back.
What is likely to happen this time?
You can't help thinking somehow Evra must want revenge for last season and that he must be tempted to reject the handshake of Suarez, but if rumour is to be believed then these two will shake hands and end their bitter feud.
What is unlikely to happen this time?
As Evra goes to shake Suarez's hand the Uruguayan pulls his hand away, raises it to his nose and waggles his fingers in an old school taunt, this angers Evra and he swings a left hook at Suarez, all hell breaks loose, resulting in a 22 man brawl.