We've talked about the Momo Challenge on Sick Chirpse a bunch of times before, but it had mainly been occurring on other countries – with Russia and South America two particular hot beds – but it seems like the deadly game has now finally made its way to the UK.
Featured Image VIA
For those of you unfamiliar with the challenge, it begins when a young kid receives a message from a random number with the scary image that you can see above as its display icon. It then instructs the child to perform a number of different challenges/tasks, before reaching the final level where they're instructed to commit suicide – with many of them actually going through with it. It's usually unknown who the person 'in control' is, but it's normally thought that it's some older bully or hackers targeting children for information.
It's a pretty grim development in the stated of the world but one that has largely avoided the UK until now. The police fear that the game has spread over here after an eight year old boy was instructed to put a knife to his neck by the Momo doll. Lyn Dixon explains what has been happening to her son: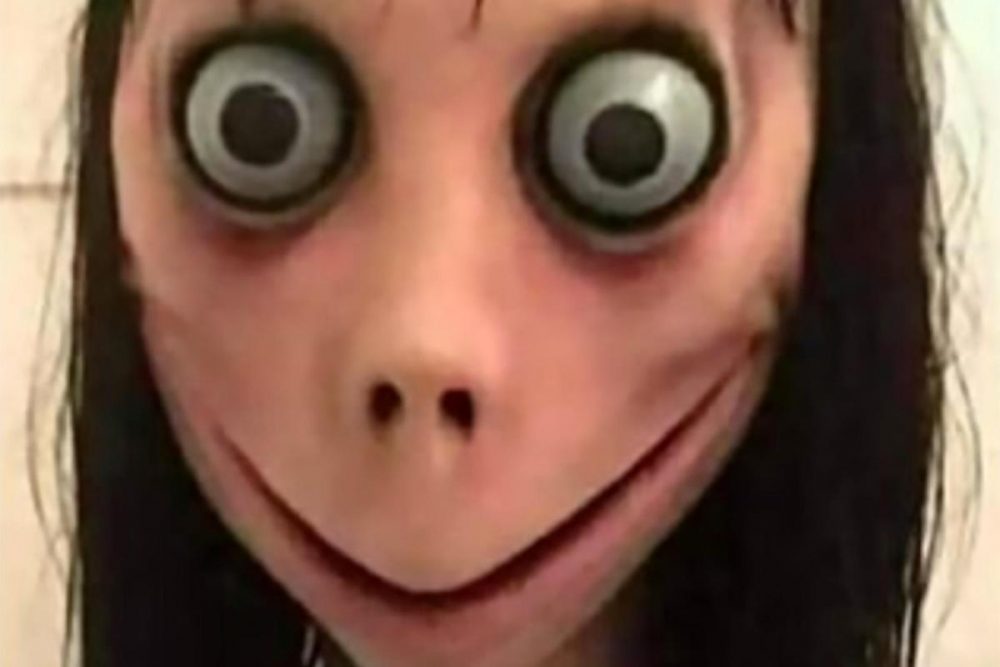 He showed me an image of the face on my phone and said that she had told him to go into the kitchen drawer and take out a knife and put it into his neck.

We've told him it's a load of rubbish and there are bad people out there who do bad things but it's frightening, really frightening.
I mean she's not wrong. Children are being sent really horrific images of abuse along with the orders, with the claims that this will happen to their families if they don't comply. This coupled with the terrifying image of the Momo doll is enough to send them into a meltdown or make them actually carry out the tasks they're being made to perform.
What's worse is that the police don't seem to have any clue about how to stop it and the game has been linked with a worrying amount of suicides. Just basically ignore Momo and delete whatever he's contacting you on if he starts hitting you up. It's not worth it.
For more on Momo's background, click here. It really is a deadly game.