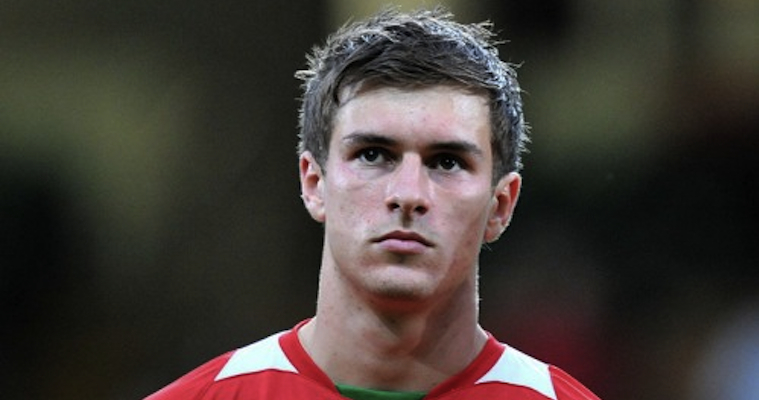 So some of you may have seen Aaron Ramsey's goal agains Sunderland for Arsenal on Saturday. It was a pretty cool effort from outside the area that hit BOTH posts before going in. It was real swell. Even sweller if you had just taken Aaron Ramsey out of your fantasy football team because he hadn't done anything for weeks. But did you know about the Curse of Aaron Ramsey?
It seems as though every time Aaron Ramsey scores, a really famous person dies on the same day. Almost all the recent huge deaths in the world have coincided with Aaron Ramsey goal – Osama Bin Laden, Steve Jobs and Colonel Gaddafi were all declared dead after Aaron Ramsey had scored and on Saturday after he banged in the equaliser at Sunderland it was the turn of Whitney Houston.
You have to admit that this is more than just a coincidence. Once or twice yeah maybe, but four times, no way. Aaron Ramsey must be up to something or have some kind of magical powers that Mario Balotelli can only dream of. I guess it's a good thing he doesn't score more often or the world might be bereft of celebrities. Maybe when he scores a hat trick that will signal the end of the world as we know it. That's scheduled to happen at the end of 2012.
But for now I think whenever Aaron Ramsey scores I'll be trying not to leave the house for fear of impending death/doom. Although that plan didn't work out so well in Final Destination….. I guess a better idea to avoid the Curse of Aaron Ramsey might just be to get Ryan Shawcross to break his leg again so he has no chance of scoring goals for the best part of a year.
Here's a video that explains the Curse of Aaron Ramsey in full and shows all the goals:
[yframe url='http://www.youtube.com/watch?v=2w780Ht2qGs']