Another week, another rundown of the funniest and weirdest conversations and profiles in Tinder land. If you've got any you think can make the cut send them in to our Facebook page or e-mail contribute@sickchirpse.com.
Let's go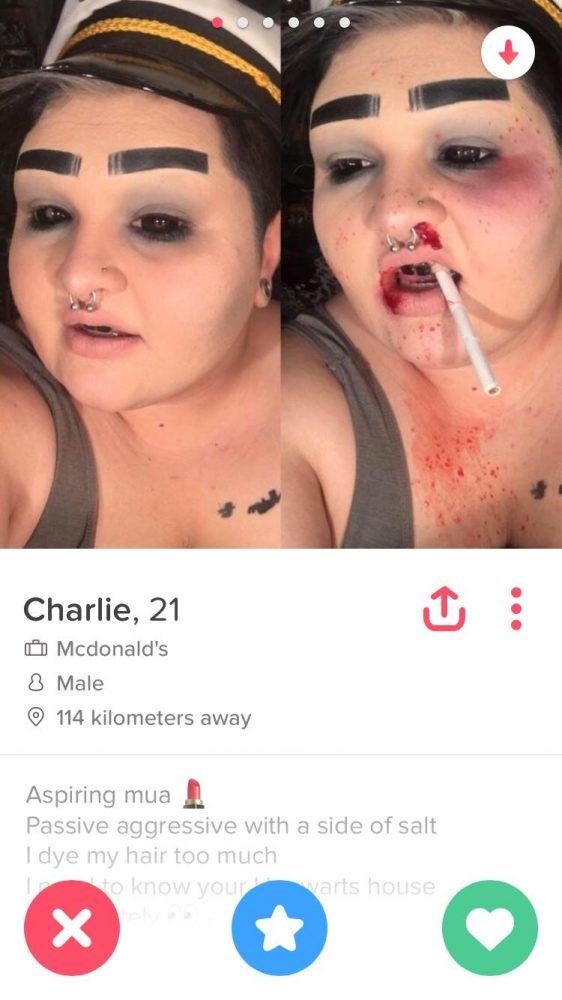 And we're off…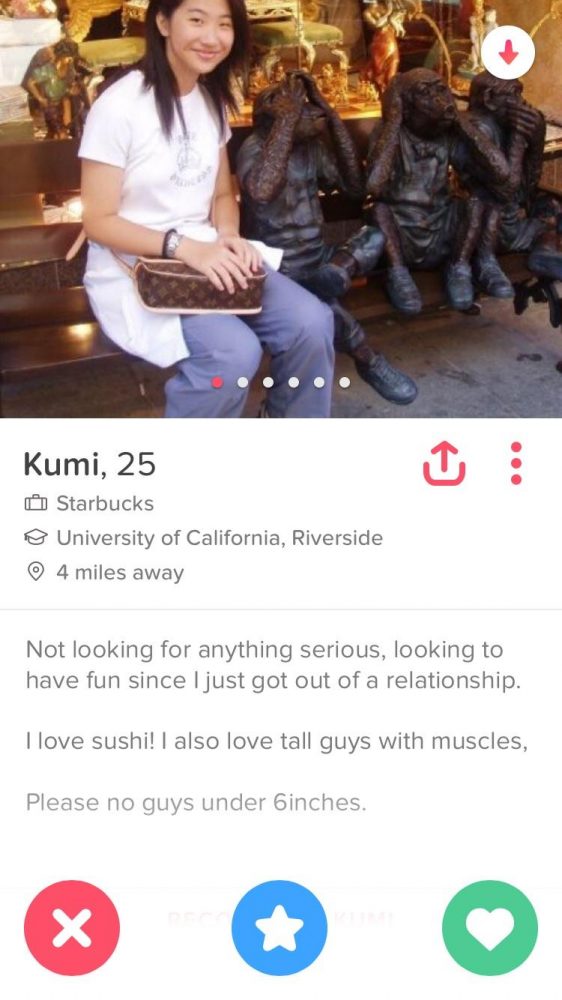 Do you want to tell her or shall I?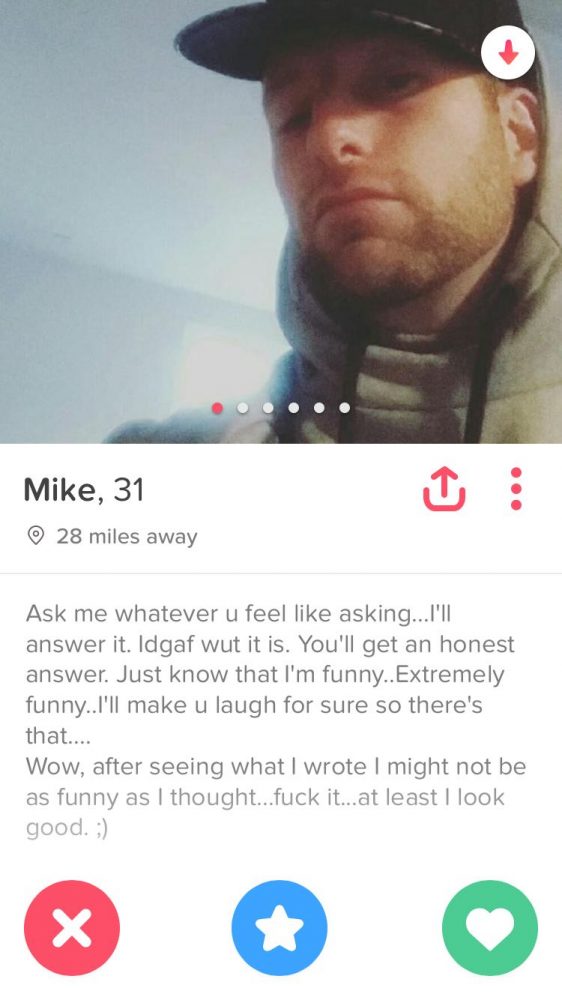 I wouldn't be so sure about that mate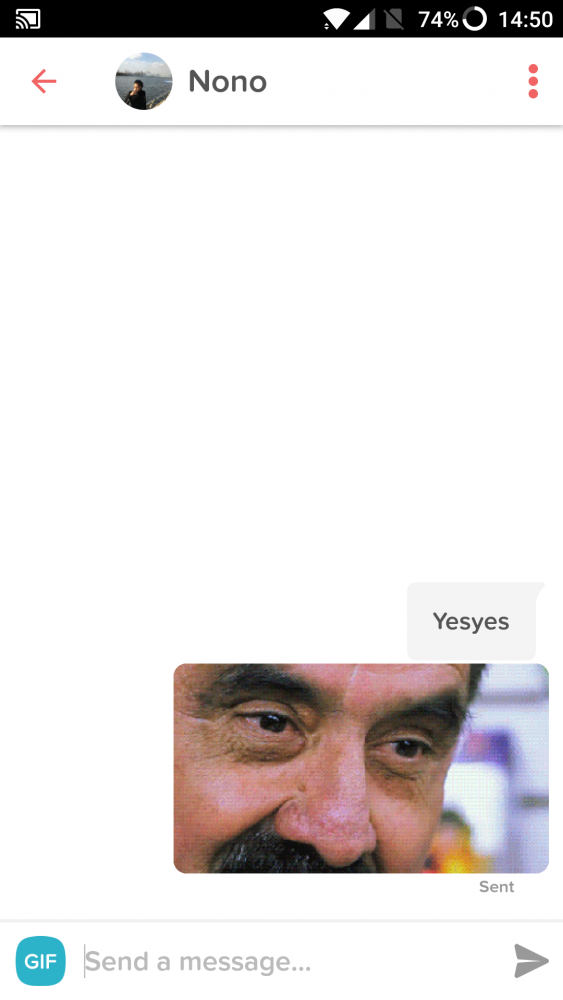 Nailed it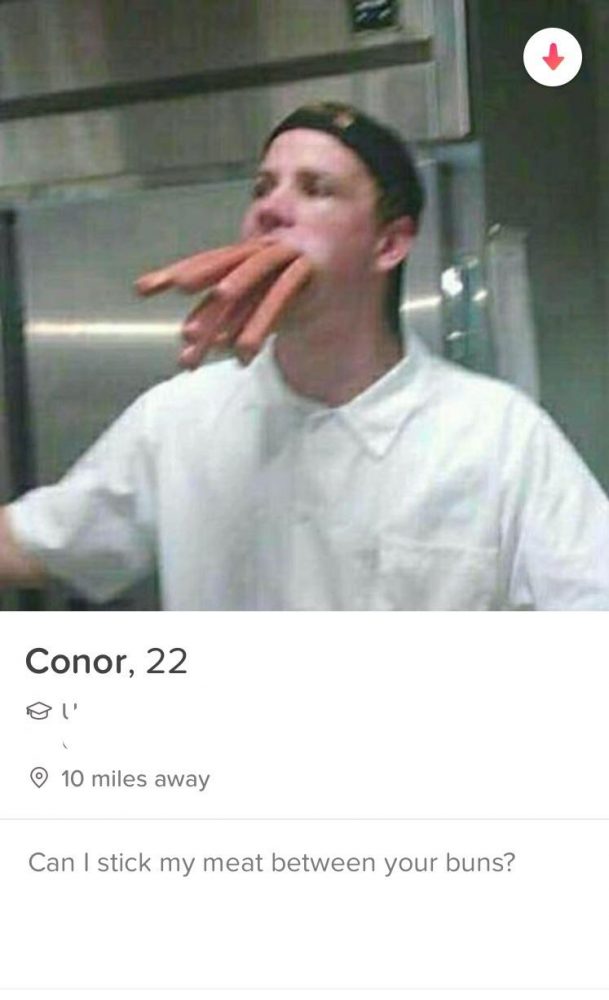 Hot dog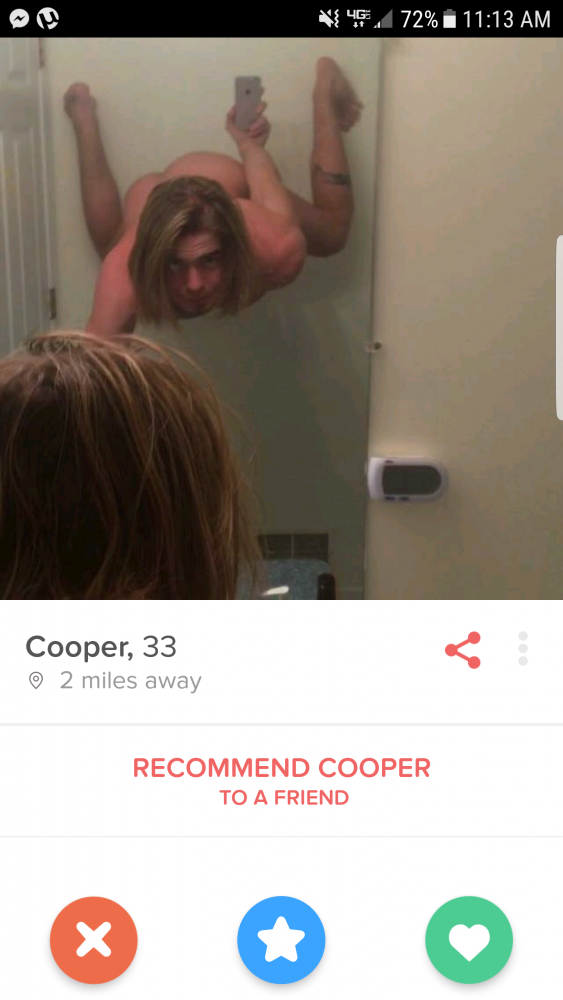 Who needs a bio with a picture like that?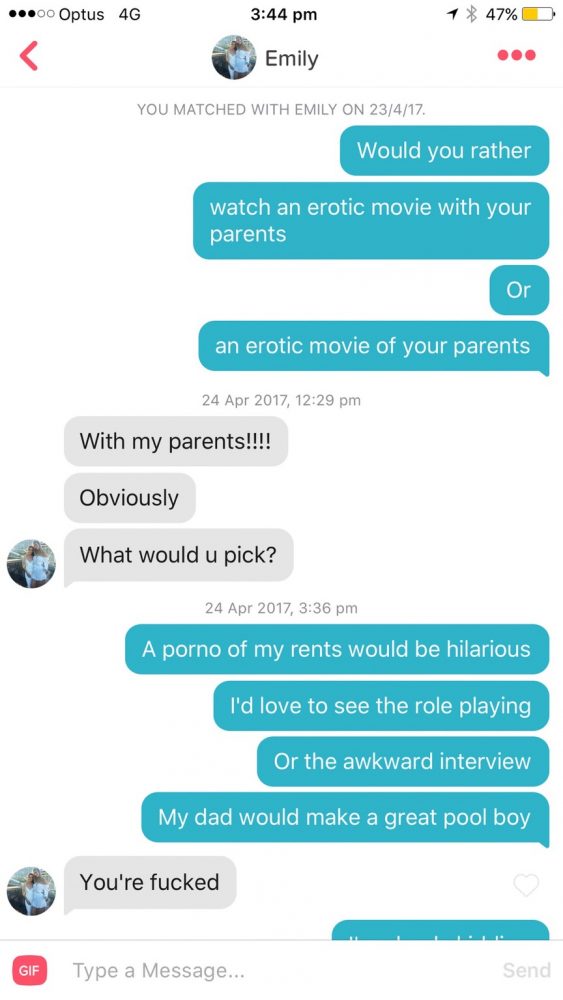 He well and truly broke that ice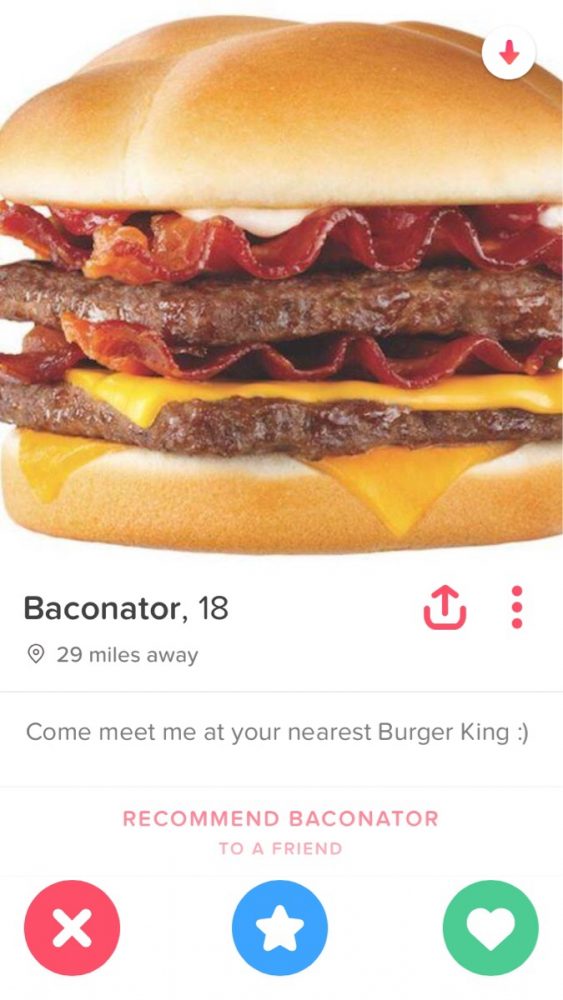 Advertisements are getting out of hand these days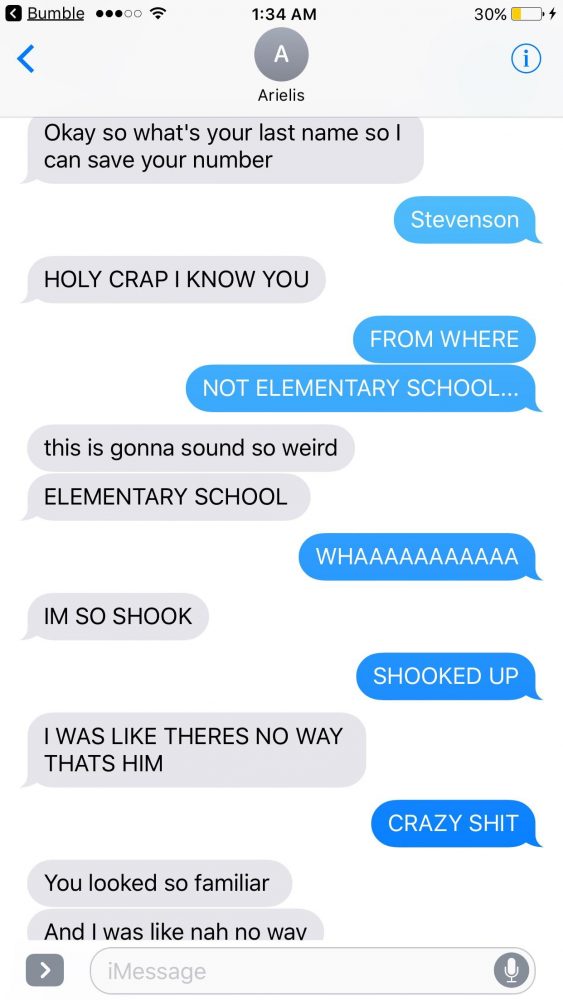 It's a small world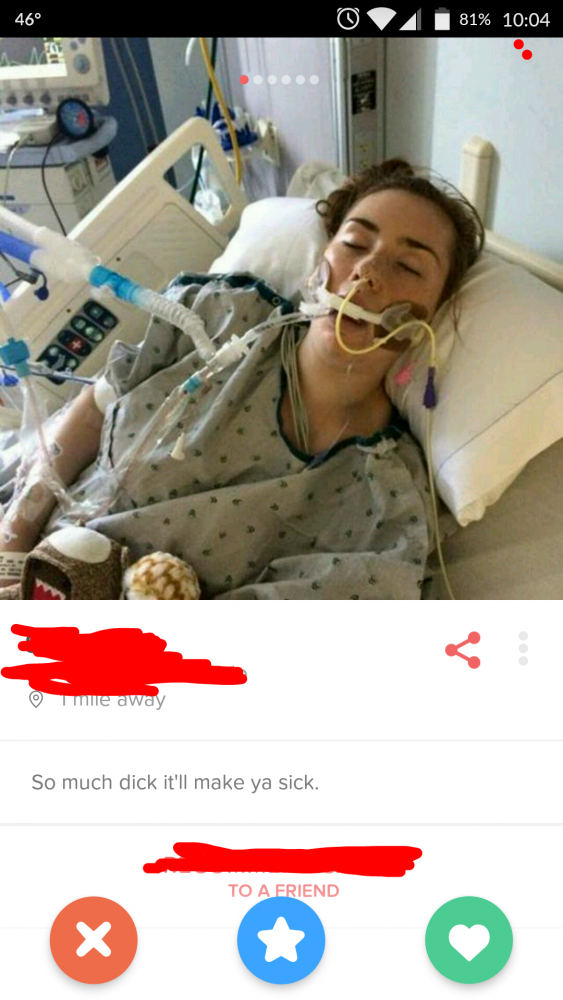 Clearly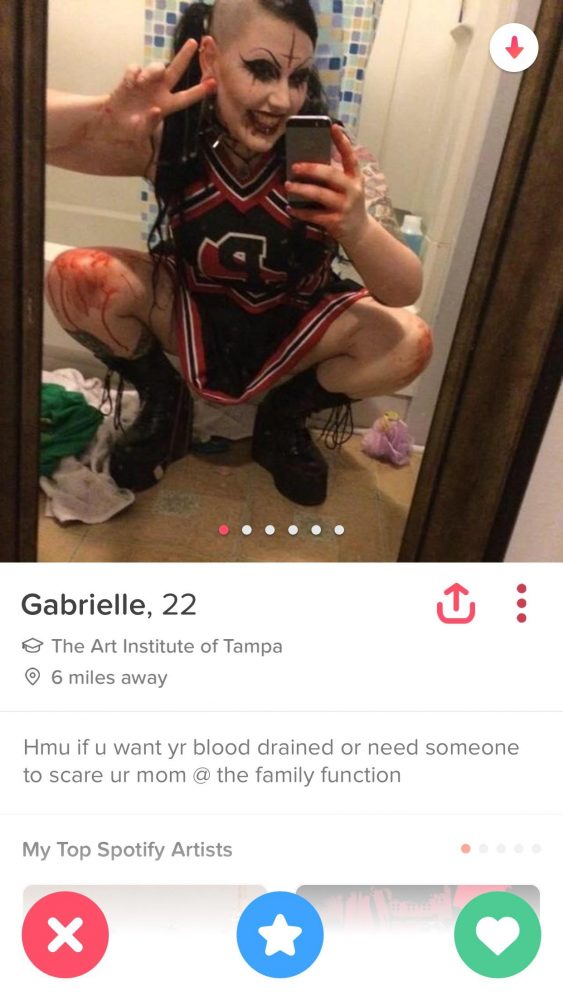 Every mother's worst nightmare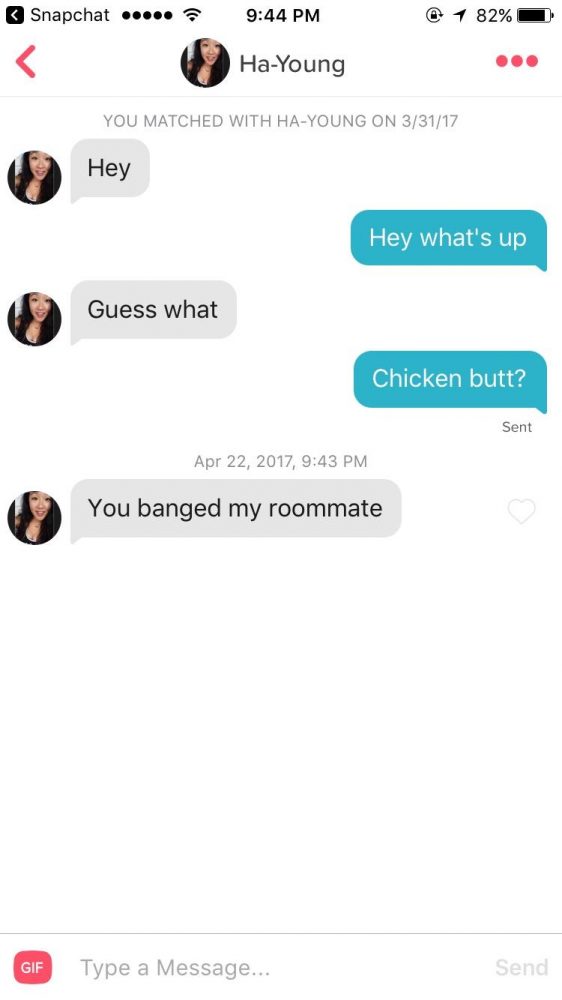 Fucked it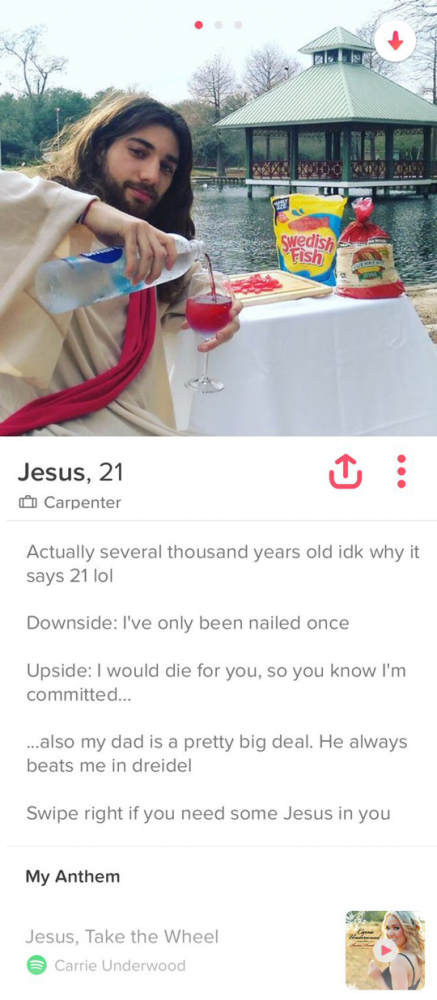 WWJD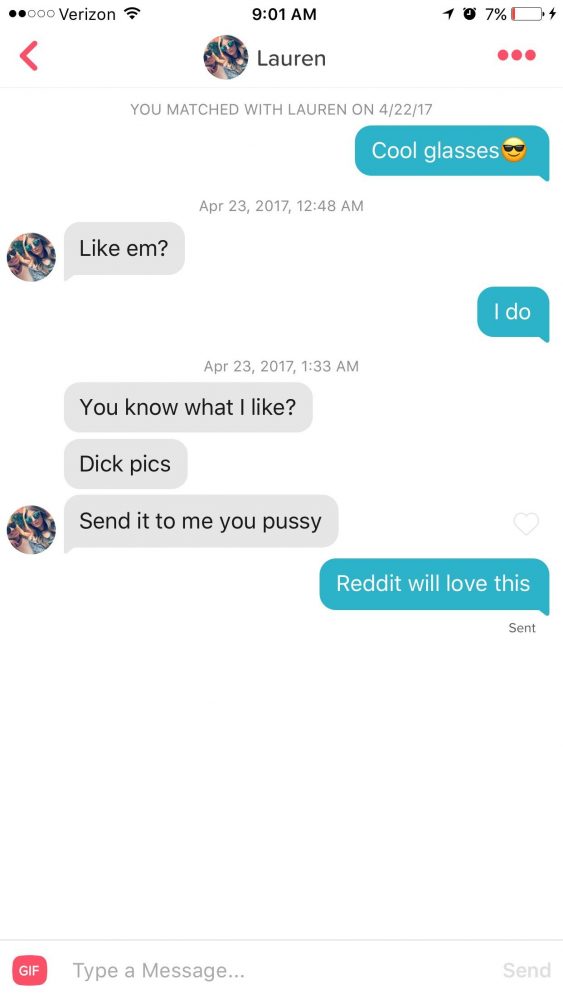 It sure will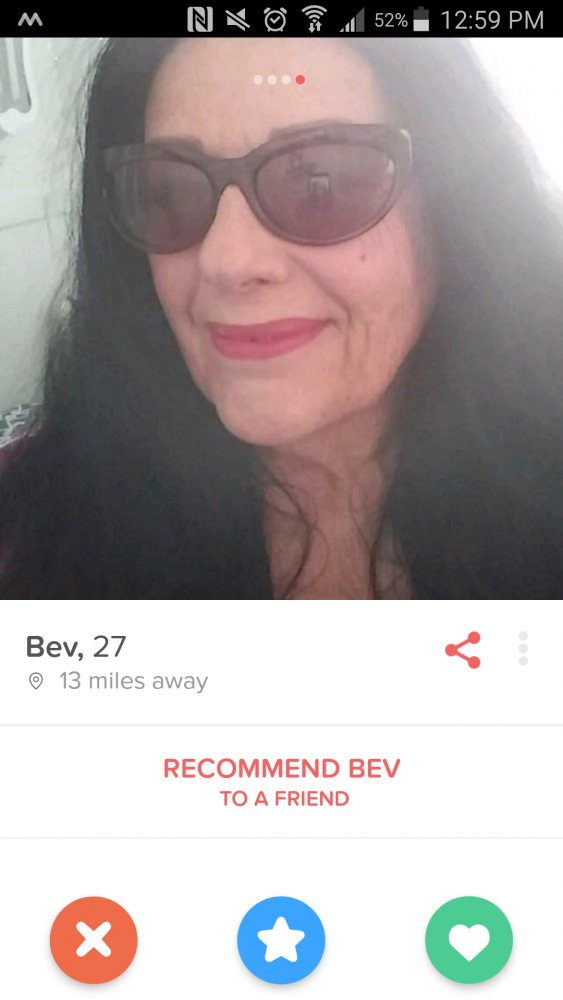 You're fooling no one Bev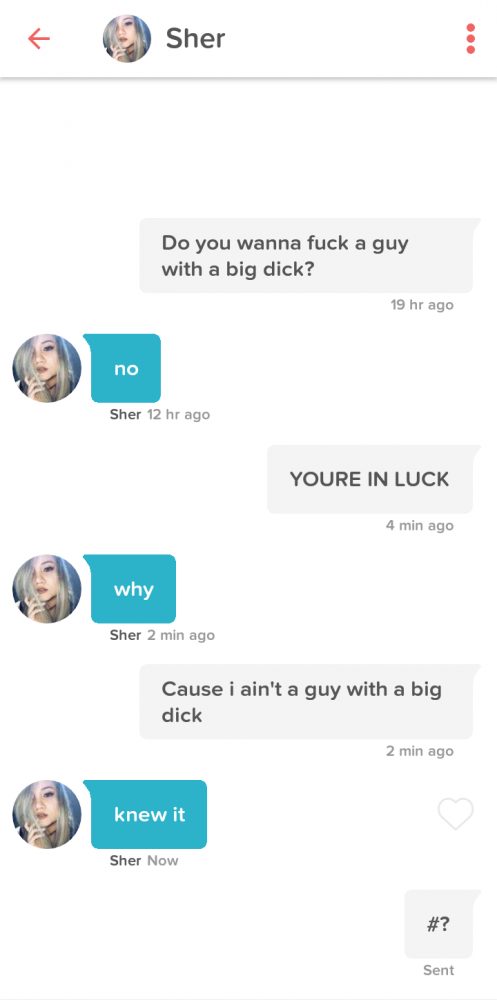 Nice try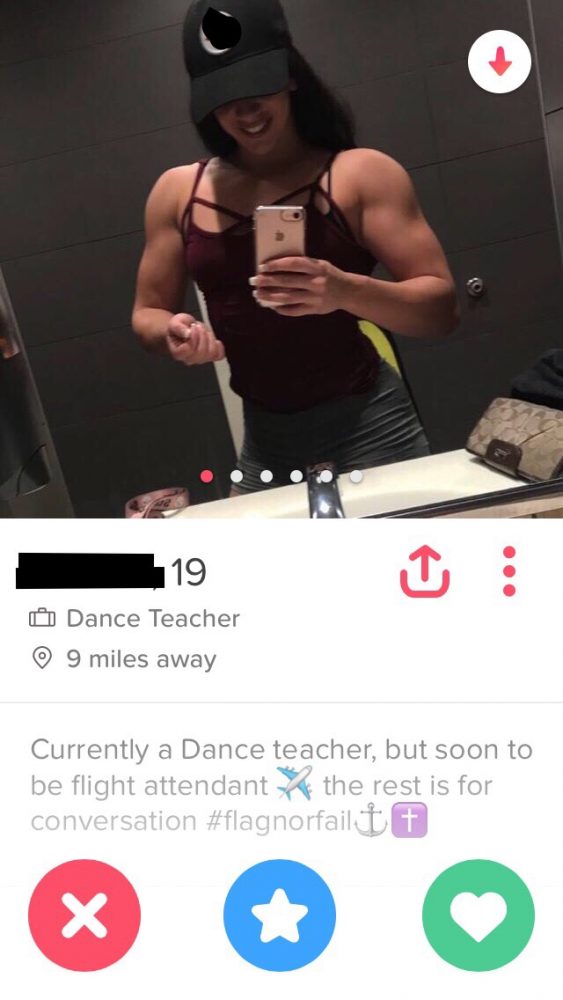 Hopefully she's not been hired by United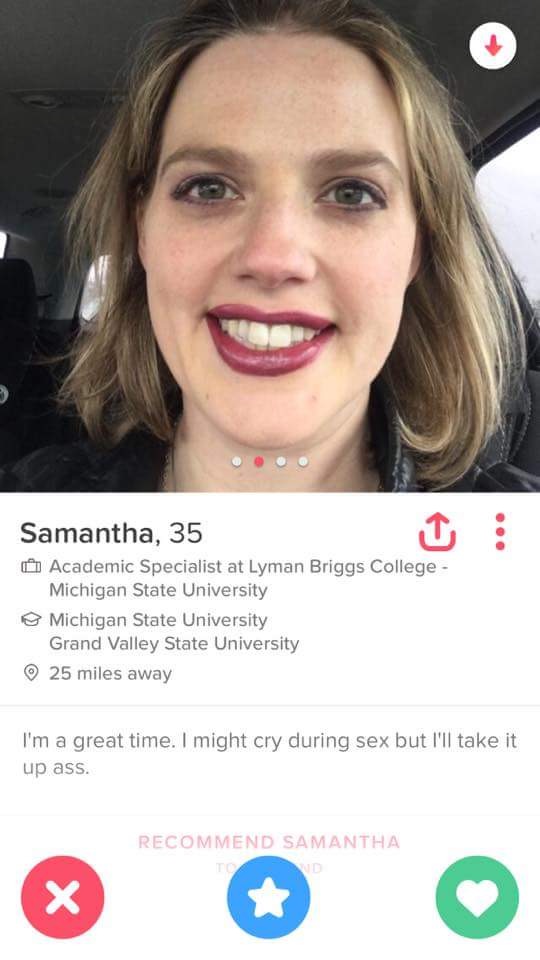 Swings and roundabouts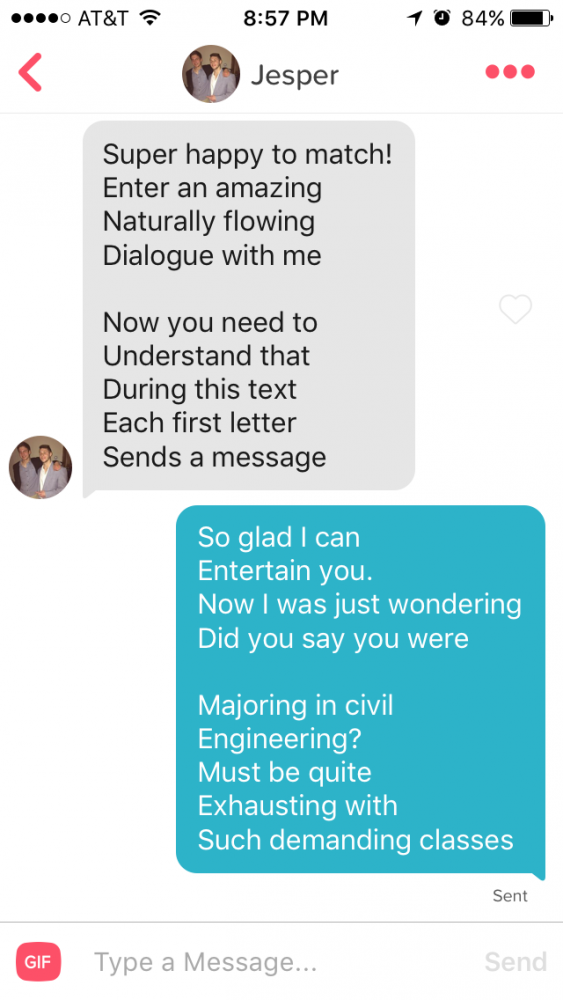 Nicely done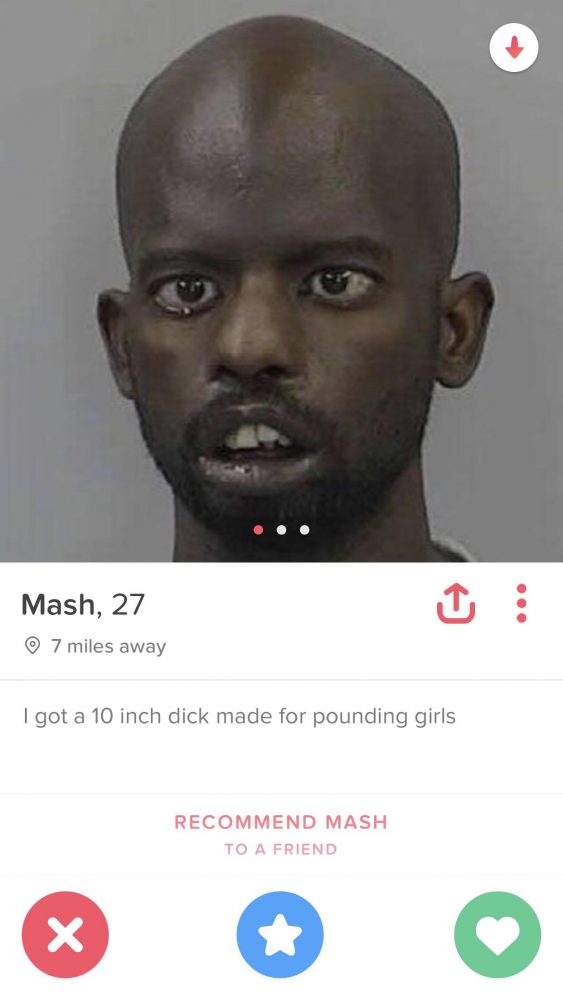 Monster Mash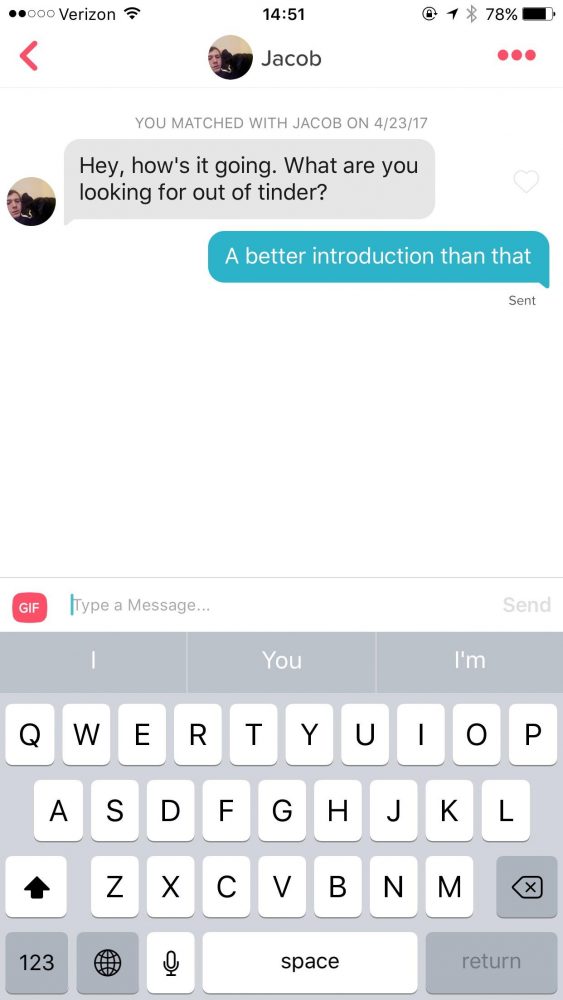 Shutdown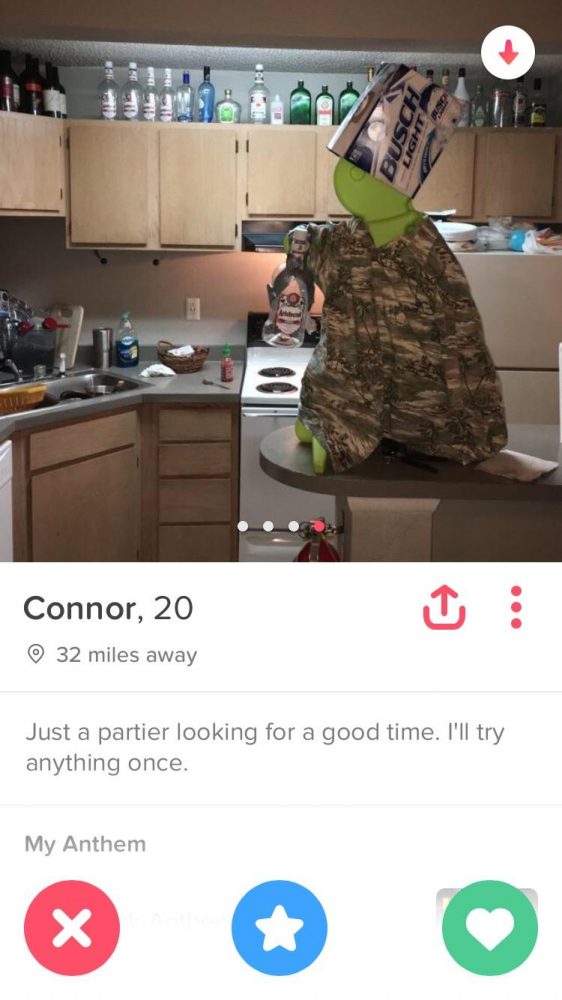 Connor is going places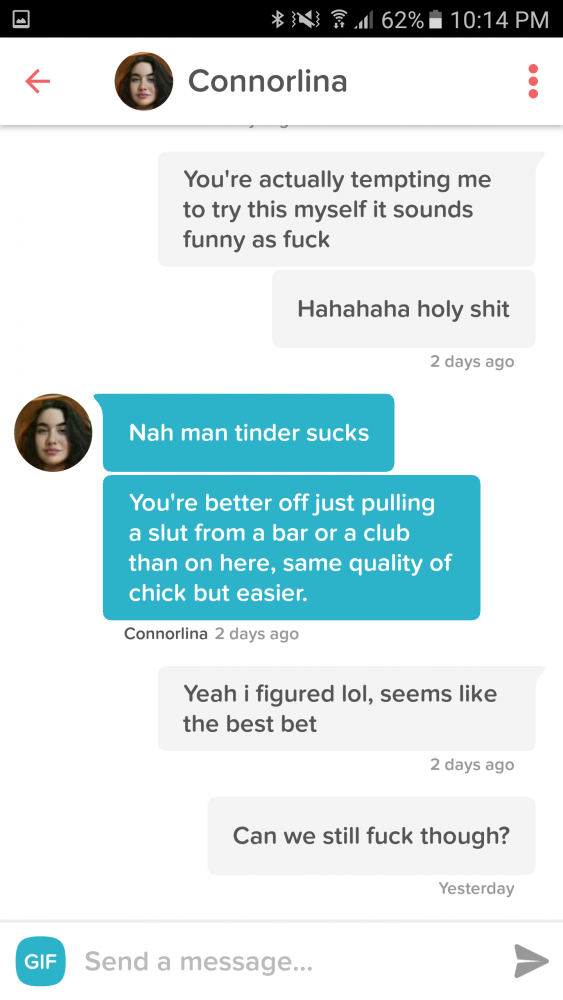 Aaaaand we're done
—
Alrighty then. That was fun. See you next week for more best and worst Tinder shenanigans.
For last week's instalment, click HERE.