Remember 'hot mugshot guy' Jeremy Meeks? Getting arrested was the best thing that ever happened to him; he's now a successful model and married to Topshop heiress Chloe Green. Life = sorted.
Featured Image VIA
Well 19-year-old Marshala Perkins looks to be on course for similar fortune following her arrest for marijuana possession in Dallas, Texas.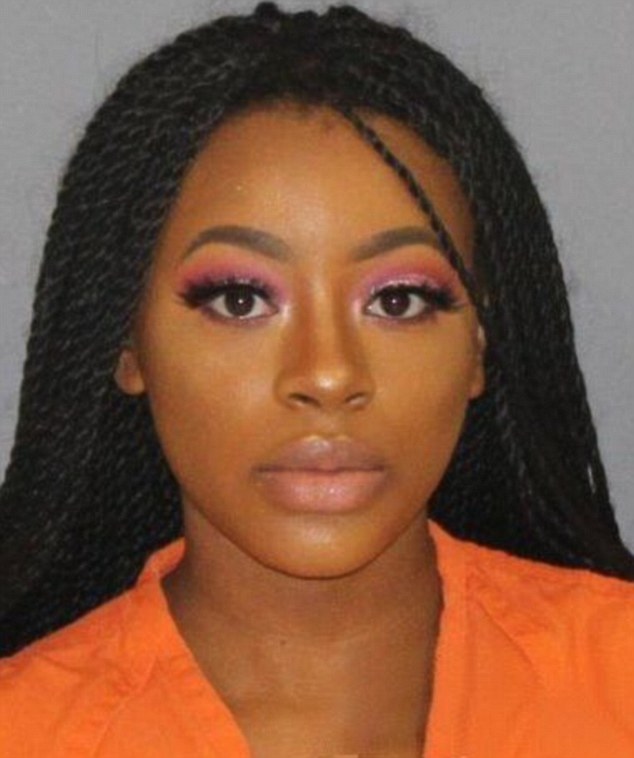 As explained by Buzzfeed:
On February 6, a bored Perkins decided to demonstrate this glittery makeup look on Facebook Live. Some friends stopped by her dorm after the tutorial to invite her out, but two white Hunt County police officers approached the college student at her car before she could leave.

What the officers found were two grams of weed, which the makeup artist had planned to smoke with her friends.

She knew her mugshot had been released on the Greenville Court House website the following day and on the self-explanatory Twitter account @mugshotbaes a few weeks later. But what she didn't know is that five months later 270,000+ people would be hyping up her makeup skills in a now-viral tweet.
Amazing. Back in the day our ancestors had to sweat and struggle for everything they achieved in life. Now you can just smoke some weed, get arrested, have your mugshot go viral and end up with millions in ad revenue by vlogging makeup tutorials.
If Marshala cocks this opportunity up, she'll never forgive herself.
Speaking of makeup, here's a look at what your favourite porn stars look like with and without it.