There's almost nothing worse than being sexually abused by someone who was supposed to be acting in a position of trust, but having to relive those memories 15 years later after you've tried to block them out because they're so awful is probably up there.
Images VIA
Nevertheless, it looks like this painful recollection was worth it for Katrina Holmes who finally saw her tormentor Deborah Evans (pictured at the bottom of this article) jailed for seven years back in February after a trial. Evans had acted as a babysitter for Holmes, where she would make the 15 year old act out her sexual fantasies and tried to convince her that she was homosexual.
Crucial to the success of the trial was that Holmes had actually kept a diary of what had happened during the incidents with Evans, and this was used as evidence in the trial. The jury were able to believe her firsthand accounts because they were so raw and graphic, leading to Evans being convicted of 11 counts of indecent assault.
Here's what Holmes had to say about the ordeal following the sentencing: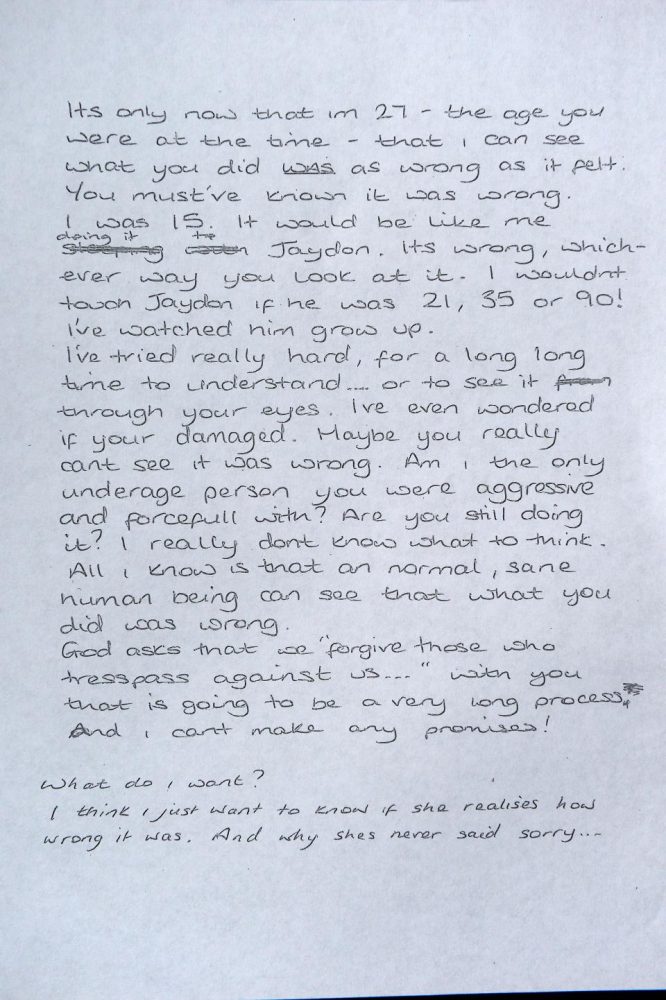 I really liked her – she always had a can of lager in her hand and would get pretty tipsy.

But she was mischievous and fun. My own mum lived hundreds of miles away so I really looked up to Deborah and felt safe with her.

She stayed over our house in my bedroom – with two single beds.

She said: "Kiss me.' I remember her opening her mouth as her lips tried to close onto mine.

I froze and pulled away from her. 'What are you doing?' I said, trying to laugh it off.

She was 27 and I was 15. I wanted her to care about me but I felt more afraid than safe when she was around.

I wanted us to be close – more like a parental figure – not in this way.

One evening when she stayed over at dad's house she tried to make me perform a sex act on her. It was repulsive.

I said 'I don't want to'. But she carried on and ignored me.

I felt powerless and afraid. Maybe I wasn't a tiny child but she had so much control over me.

Inside I was crying – this woman who I looked up to and loved was now abusing me.

She seemed to get a thrill out of the fantasy of being caught.

One morning I was ironing my school uniform and Deborah walked into the room.

She said to me: "You are gay". But I answered: "I'm not gay".

She gripped me hard. 'You are gay and you will always be gay', she said aggressively.

I looked over at her to gauge her reaction but there was none. She showed no emotion.

It took me 12 years to speak because I blamed myself for so many years. But when I got to 27 myself I realised what she had done was very wrong.

It has taken so much courage and strength to speak out but I am no longer that frightened teenager. I have made Deborah Evans accountable for what she did to me.

I looked up to this woman and she abused that trust in the most horrific way. It was unforgivable.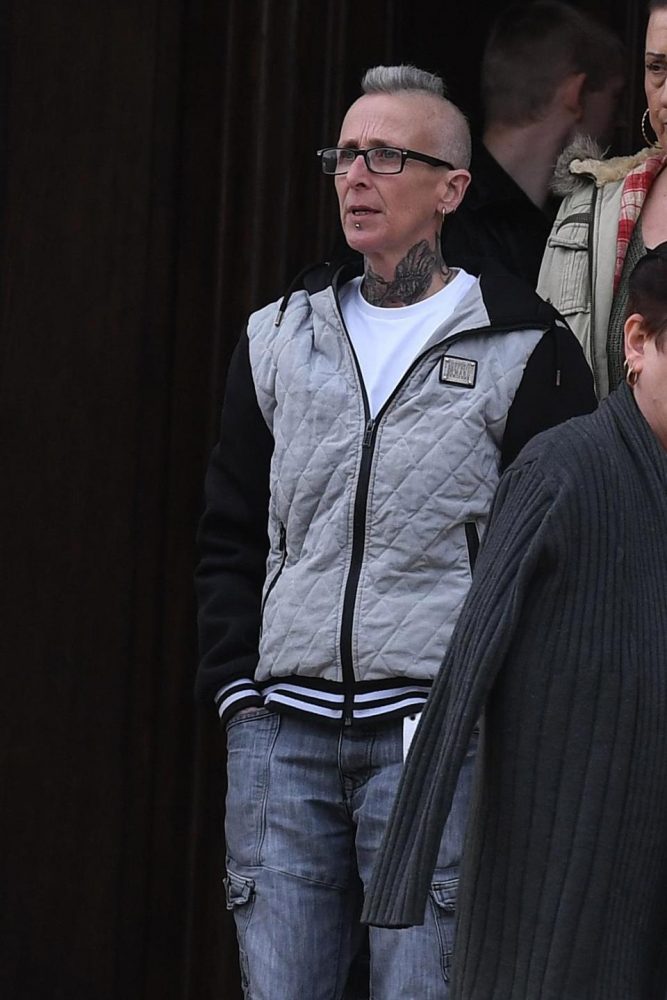 That's a horrible story but it's great that she found the courage to make this woman pay for what she did to her and waive her anonymity in order to talk about it, presumably in a bid to encourage others who have suffered to come forward and do the same thing. Here's hoping it works – it's just obviously awful that she had to go through it in the first place.
For similar stories, check out this section of the website. There are a lot of horrible people out there.