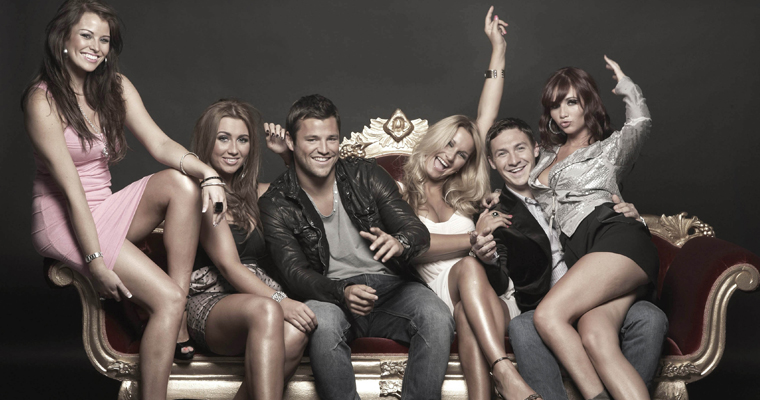 Unlike many TV users, after the first experience, I've never again found myself on ITV2 during 'TOWIE' prime time. There's good reason for that. With every "shuttup" and "babes" I've endured it's as if my IQ is being steadily decapitated; the TV programme is an intelligence vacuum. The fact that I've even abbreviated the show makes me shudder.
Essex is a place I've never ventured to, and I'm starting to believe its some type of fantasy world. Mainly due to the level of idiocy portrayed in the programme. Amy Childs, whose boobs are obviously bigger than any other assets she may have (apart from her bank account), recently discovered that "Ireland is a different country from Wales". Sure,  we're all inclined to have those moments when our mind goes totally blank. but when this is followed by Childs pointing out that "it's so clever to watch the news", and Joey Essex claiming that goats were named after facial hair, you become aware that stupidity is the underlying theme of the programme.
Although, not on a humanly acceptable level. Amy Childs may not appear in the newer series, but there're plenty of other mentally-impaired candidates. After disagreements over filming conditions, even the producers admitted that there were plenty of other orange-skinned hopefuls to fill their place – with the same intelligence level of fruit.
[yframe url='http://youtu.be/XX8F05kNsao']
It's worrying that there have been no incessant cries claiming the structured reality show isn't representative of a whole area. I'm still inclined to seriously hope not. Otherwise, that would mean an army of men and women doused with fake tan, sporting plastically deformed faces who take to their make up like an erratic five year old child to a drawing. Not that there's anything wrong with a bit of synthetic beauty, but everything needs to be in moderation.
Nevertheless it seems the media love putting this dense section of human society on a pedestal. Women's magazines do nothing but appease the growing demographic of viewers who do nothing but watch 'TOWIE' reruns and bathe themselves in cosmetics. We've inadvertently placed them as role models; whether or not that was ITV's original intentions.
This is the issue with car crash TV. Most of us know that we shouldn't imitate everything we see. However, it's become apparent that with the new series of 'TOWIE' gracing our screens, we have a generation of malformed men and women invading our nights out. I've noticed that the 'Essex Look' is becoming a lot more common, especially where I live in London. Although it isn't one you'd like to bump without the presence of a few street lamps (despite the baking tinge of their skin). And you definitely wouldn't want to talk to anyone wearing it.
[yframe url='http://www.youtube.com/watch?v=IkeHPBWW2b0&feature=relmfu']