Remember a year or so ago when someone decided to put kiwi fruit on pizza and everyone was rightly revolted after it went viral?
Featured Image VIA
Well, we all knew it was a bad idea but it looks as if it turned out even worse for the man who invented it as he's now claiming that his wife divorced him after it went viral. Not only will he be remembered for one of the worse food inventions/combinations of all time, but he'll also have to do so alone, knowing that the reason for the demise of his relationship was his stupid kiwi pizza idea. What a double whammy.
Here's what Stellan Johansson said about his decision: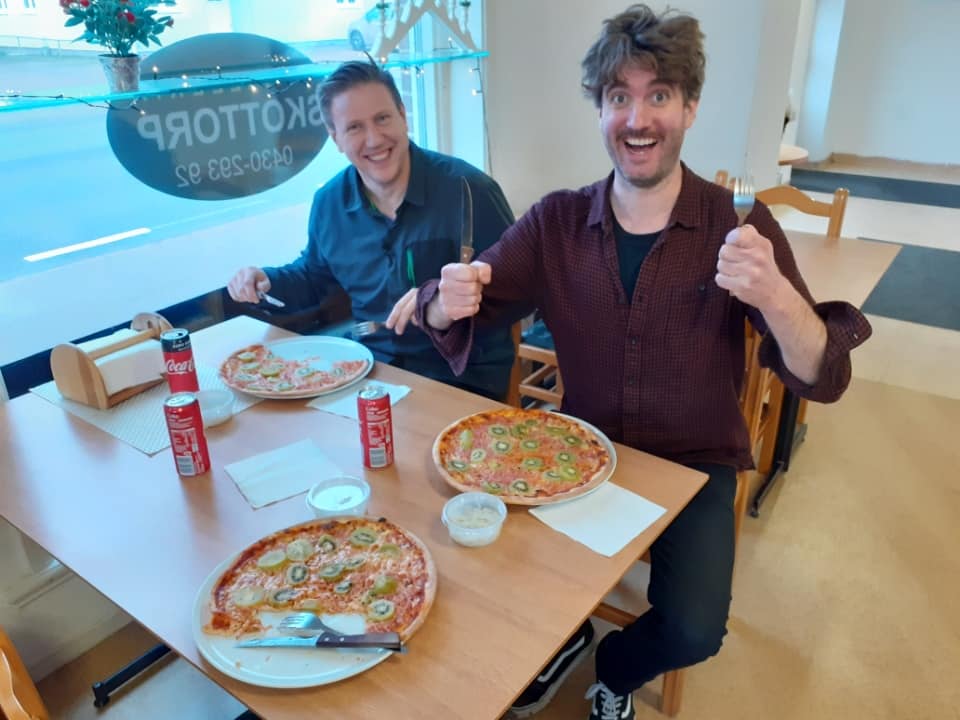 I made my kiwi pizza in early January and the world has really changed since then. The world was shut down and I divorced.

The kiwi pizza did not cause the corona – even though I have been accused of it – but I think the kiwi pizza contributed to my divorce.

My wife thought the idea of the kiwi pizza was stupid and she became even more viral when it received a lot of attention and went viral.

Things weren't great before the kiwi pizza, but they really nosedived after that.
That's a shame, but he doesn't sound too upset about it and at least he now gets to pursue his dream of promoting kiwi pizza the world over without his wife giving him grief about it all the time. Stellan says when the Coronavirus pandemic is under control, he hopes to travel to Italy with his friend and track down all the haters who have sent him death threats via social media – there are over hundred apparently – in an attempt to convert them to the kiwi pizza.
I suppose there's worse ways to spend your time and if you're gonna go in on something like kiwi pizza then you might as well go all in. Guess he doesn't have much to do now he's divorced. Good luck to the guy.
For more of the same, check out this ex pizza delivery girl making a list of all the weird people she's delivered pizza to. Some real crackers in there.