Scarface is quite rightly heralded as an absolute classic of cinema for many reasons mainly revolving around Al Pacino's iconic performance and Brian De Palma's excellent direction.
Images VIA 
The story of Tony Montana's rise from low level immigrant to drug kingpin of Miami and then how he lost it all is almost Shakespearian in its delivery, so it's no surprise that Supreme have decided to honour the character in their latest collection. Featuring beanies, hoodies, skateboards and more adorned with classic images and slogans from the film – 'The World Is Yours' plays a prominent part –  there's no way that you won't look absolutely dope rocking down the street wearing some of this.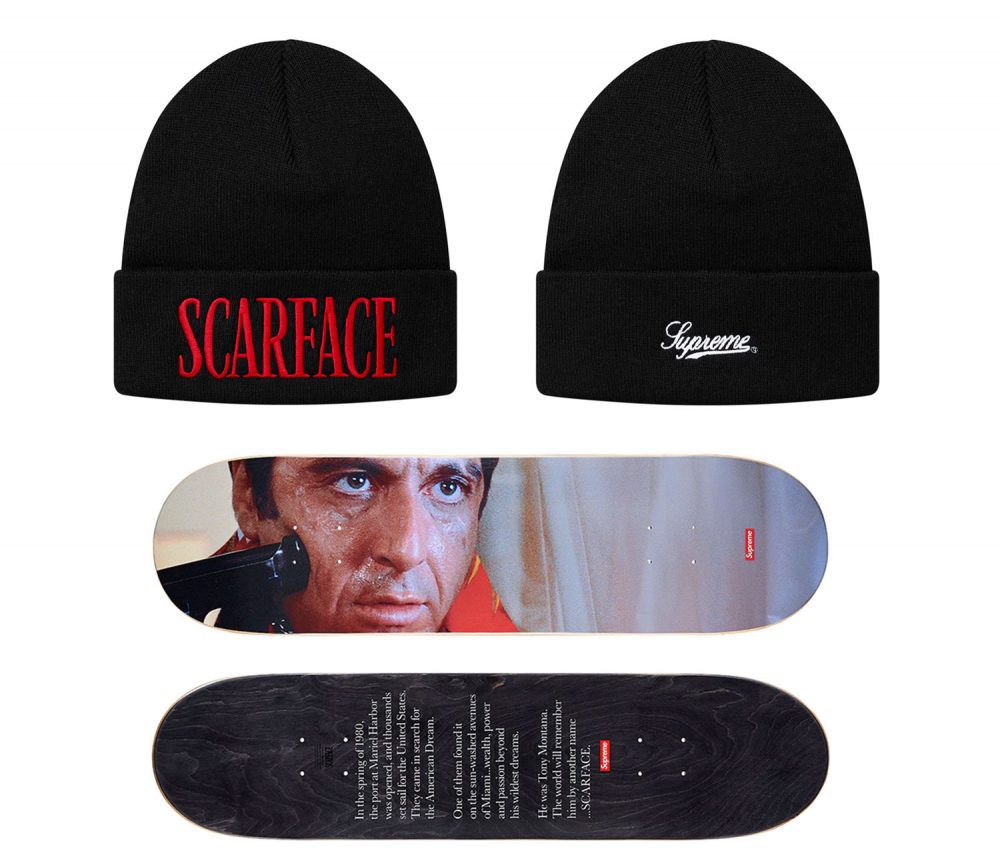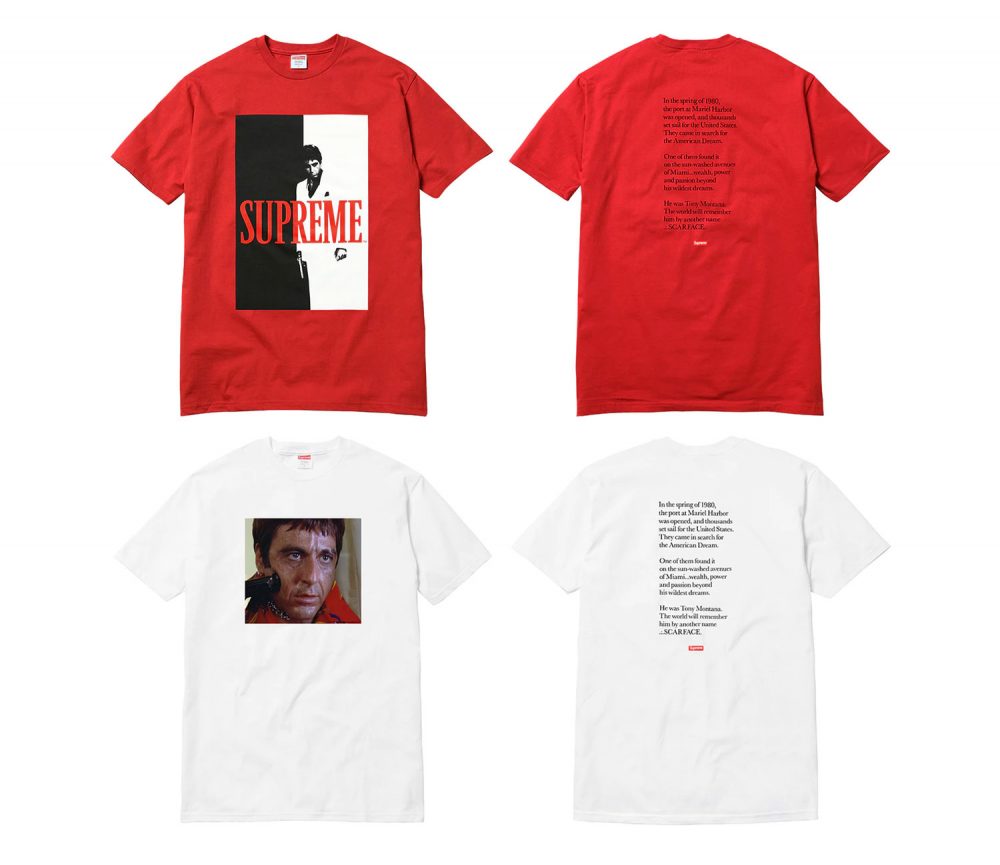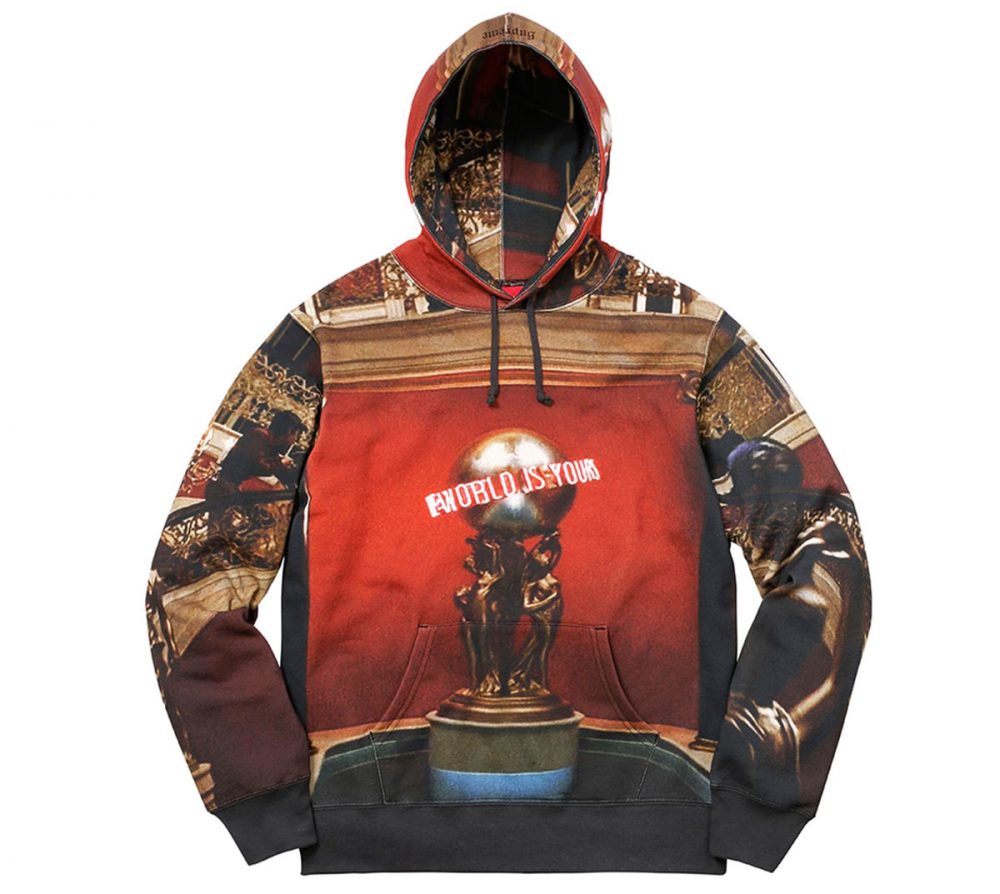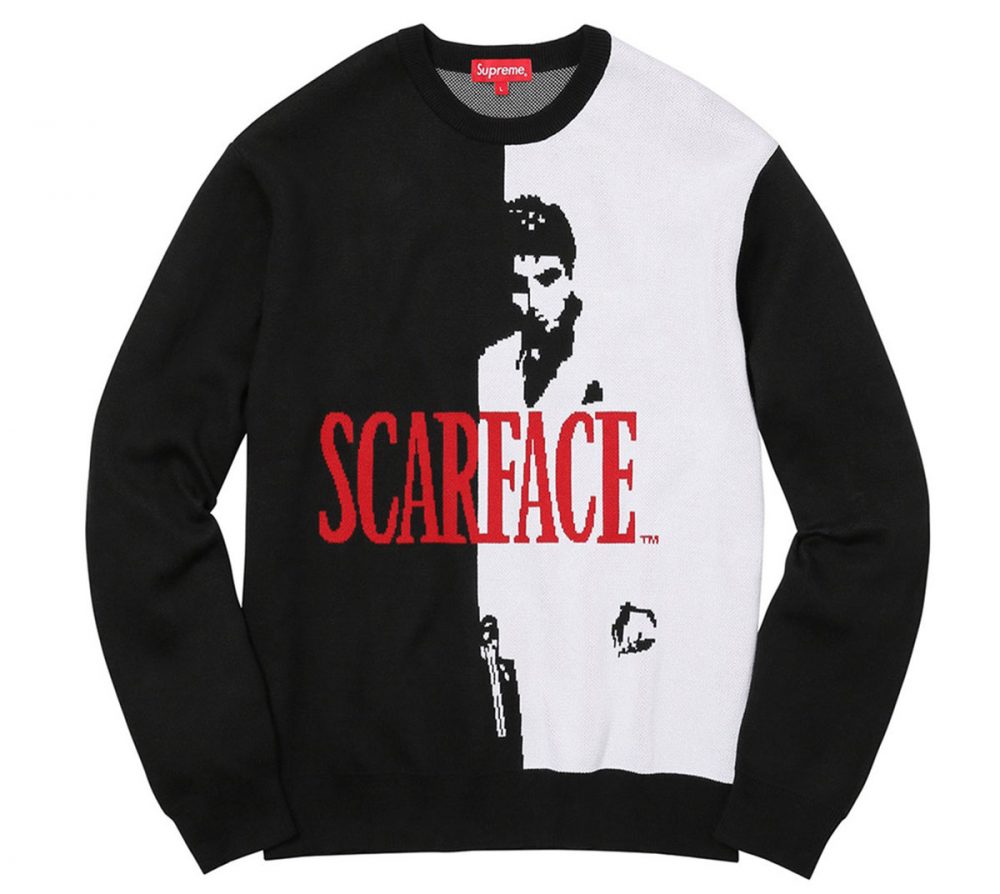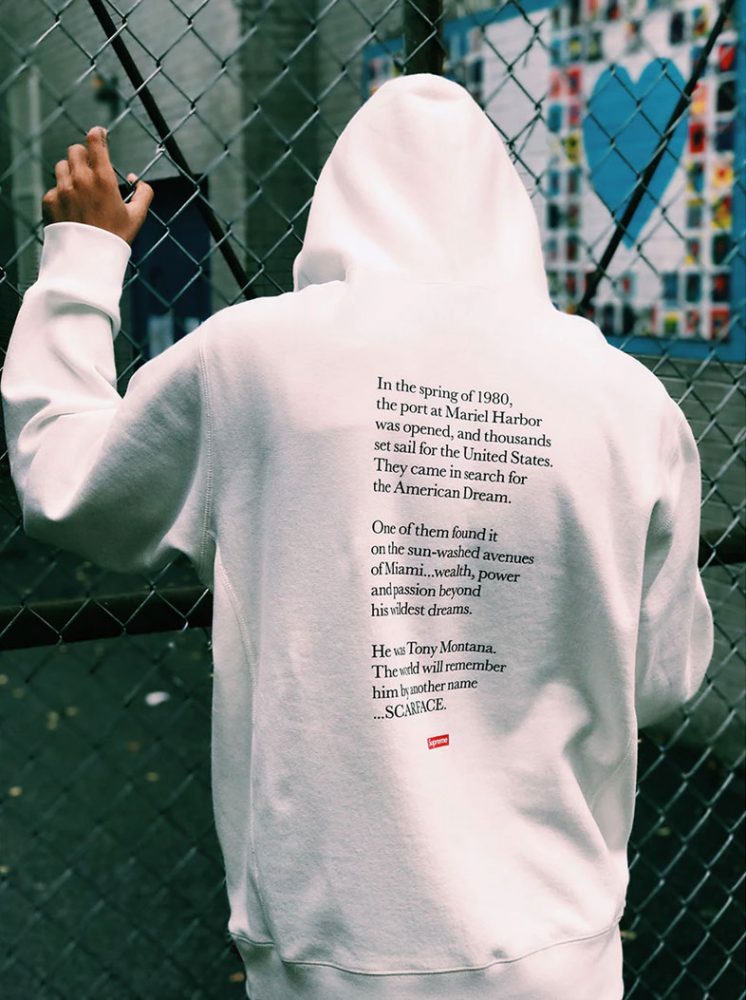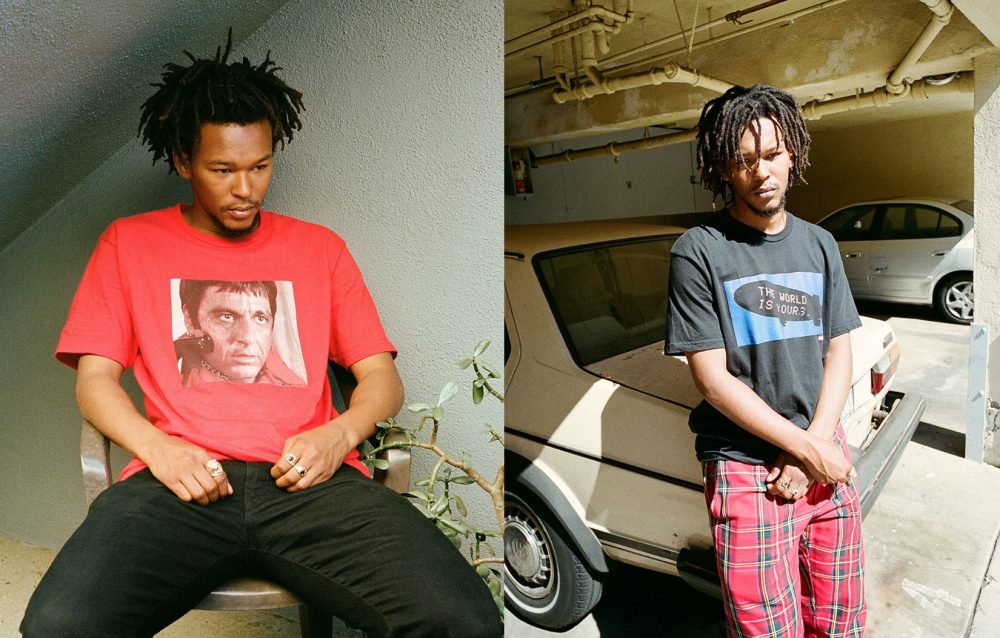 The collection dropped last week and is available in store or online, with prices rankings from $38 for a beanie or $44 for a t shirt and $178 for a hoodie. Hey this is Supreme, it was never exactly going to be cheap was it? Worth it though for sure.
For more Supreme collections, check out this one they did to celebrate the 20th anniversary of Kids a couple of years ago too. Excellent once again.