It's January so everyone is saying that they're going to get back in the gym this year and start acting healthily, but it turns out you can get some of the benefits of working out simply by heading to the cinema to enjoy a movie.
Featured Image VIA 
This is at least according to recent research carried out by University College London in partnership with Vue Cinemas. They monitored the skin reactions and heart rates of 51 people who went to see Aladdin and then compared them with those of 51 people who just sat down to read a book for the same amount of time, discovering that there was a noticeable increase in the heart rate of those that watched Aladdin.
Indeed, the people watching the movie were said to be in a healthy heart rate zone (40-80% of its maximum rate) for 45 minutes which is apparently the equivalent of a light form of exercise. It was also found that going to the cinema was more neurologically stimulating, with University College London's professor of cognitive neuroscience Joseph Devlin saying the following: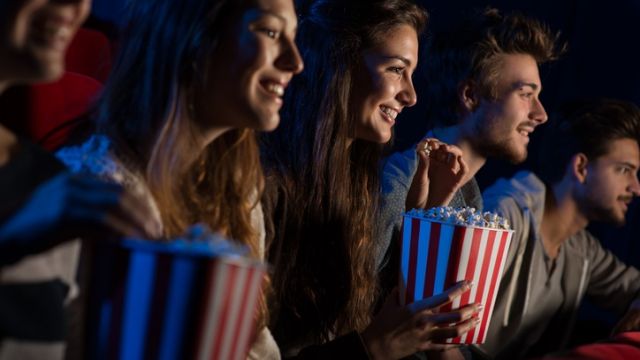 Cultural experiences like going to the cinema provide opportunities for our brain to devote our undivided attention for sustained periods of time.
At the cinema specifically, there is nothing else to do except immerse yourself.

Our ability to sustain focus and attention plays a critical role in building our mental resilience, because problem-solving typically requires a concentrated effort to overcome obstacles.
So there you go – no need to get back in the gym this January, just buy yourself a monthly cinema pass instead and get down to your local multiplex. It's Oscar season as well so there are definitely a few good movies out there for you to check out. Could be the start of a great year for you – both in terms of the movies you see and your health. Think about it.
For more of the same, check out the top 5 ultimate workout songs of all time. Won't really be needing those any more though sadly.