Do you know where the vagina is? Really? Do you? If the answer is yes, then give yourself a pat on the back – you are obviously a kind and considerate indiviual who has taken the time to truly get acquainted with the female form.
Featured Image VIA
And if the answer is no, then fear not because it turns out you are not alone – not by a long shot.
According to new research, around half of all men are unable to identify the vagina on a diagram.
The study, conducted by gynaecological cancer charity The Eve Appeal, revealed 50% of men surveyed were unable to correctly identify the vagina.
But it's no laughing matter, not by a long shot. Because, while it's one thing to be familiar with the female form when it comes to having fun between the sheets, there's actually a serious reason why most blokes out there should be better acquainted with the vagina.
The Eve Appeal points to the study as offering up a clear warning sign that there is a major lack of awareness among men when it comes to spotting the signs of gynaecological cancers and other health issues related to the vagina.
2,000 people were polled as part of the research, which highlighted the low levels of awareness of gynaecological cancers, including cancers of the womb, ovaries, cervix, vagina and vulva.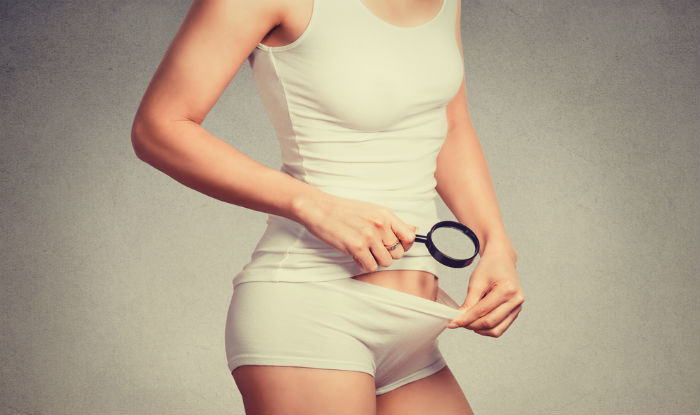 The study, which was put together as part of September's Gynaecological Cancer Awareness Month, showed 17% of men also admitted they "know nothing about gynaecological health issues and don't feel that I need to know, as it is a female issue".
The Eve Appeal's chief executive, Athena Lamnisos, said:
These survey results show shockingly low levels of awareness of the symptoms of gynaecological cancer among both men and women. For too many men, women's bodies are still a taboo subject, shrouded in mystery.

This is not about having better sex. It's about men helping women to look after their health. Gynae awareness and taboo busting are all of our responsibility, men and women alike.
It might not be about better sex but it would probably be fair to argue that getting better acquainted with the vagina is only going to boost things in the bedroom.
That's not really the point though. It's about ensuring your partner is as prepared as possible in the event of something unfortunate happens. No jokes, no sarcasm, just do it.
Let's start by checking out what sex looks like from inside the vagina, which you can watch HERE.