The Full English Breakfast is one of the staples of this country, but anyone who thought that following Brexit all that avocado, chorizo and huevos rancheros nonsense would give way to the original Full English might be in for a rude awakening, as a recent survey has found that people aren't going crazy for the Full English like they used to in the past.
Featured Image VIA 
The study was commissioned by polling firm Ginger Research, who interviewed 2000 18-30 years and discovered that 20% of those spoken to were no longer into the Full English. 27% claimed that Black Pudding was completely rank, whereas 24% said that it was just too greasy for them.
In somewhat more concerning results, 42% of those interviewed said that it reminded them of men in vests hanging around transport cafes and 71% said they would rather chow down on some smoked salmon and scrambled eggs, smashed avocado on toast or oatmeal pancakes for breakfast.  Sounds like they just interviewed a bunch of stuck up, rich toffs for this survey then hey?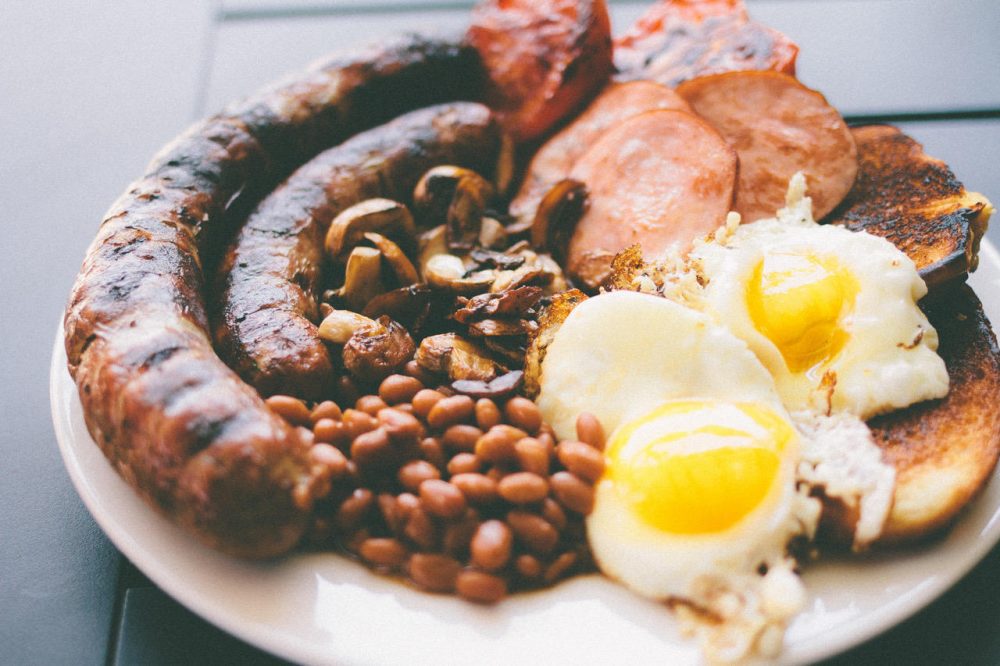 Ellie Glason – director of Ginger Research – had the following to say about the results:
The study found also that over half of young adults believe Britain is becoming more health conscious and shunning traditional English meals like fried breakfasts, bangers and mash and pie and chips.
Oh dear – that's not a good look for the future of this country is it, even with Brexit looming. Hopefully it doesn't play out this way and all these young people will realise what fools they're being when all those fancy foreign breakfasts slowly fade away from the general zeitgeist. Who cares about health anyway? We can but pray.
For more Full English Breakfasts, check out this one that you can get served in a Yorkshire pudding. Part of the problem.