An investigation by BBC One's 'Watchdog' has discovered that many high street coffee chains have traces of human poo in their drinks.
Featured Image VIA
The investigation looked at Costa, Starbucks and Caffe Nero and what they discovered was that faecal coliforms were in 7/10 ice samples in Costa, 3/10 in Caffe Nero and 3/10 in Starbucks. Costa, you dirty dogs – that's the last time I order a Frappuccino.
Tony Lewis, Chartered Institute of Environmental Health, told the programme:
The level of contamination of faecal bacteria concerns me a great deal.

The bacteria found are opportunistic pathogens – the source of human disease.

These should not be present at any level – never mind the significant numbers found.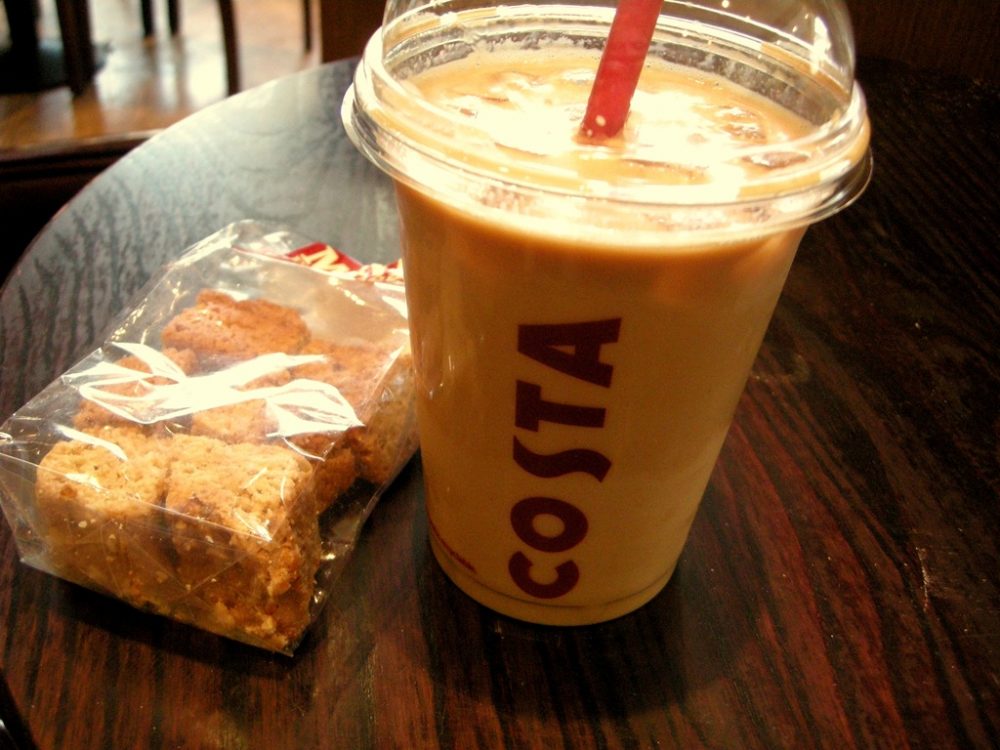 Speaking about the findings, Costa said:
We were disappointed with the findings, especially as these stores are all rated 'very good' with a top hygiene rating of five.

Following these results we took immediate action to review our food safety procedures and have updated our ice-handling guidelines and are in the process of introducing new ice equipment storage across our estate.
A spokesman for Caffe Nero described the findings as concerning and added:
A thorough investigation is now under way and the appropriate action will be taken.

99 per cent of our stores are rated as very good, good or satisfactory by their local EHO (environmental health officer) – making us one of the most highly rated businesses on the high street.
If these high street cafes are so hygienic, how come there are traces of literal human shit in their drinks? I'm guessing that it's something to do with the ice aspect. After all, the samples were taken from the ice, which is often handled by the staff's hands. Basically, café staff need to start washing their hands better because as it stands their poop is making its way into the drinks, and no one wants that.
To read about the chicken shop that was forced to close down after human shit was found smeared on the walls, click HERE.