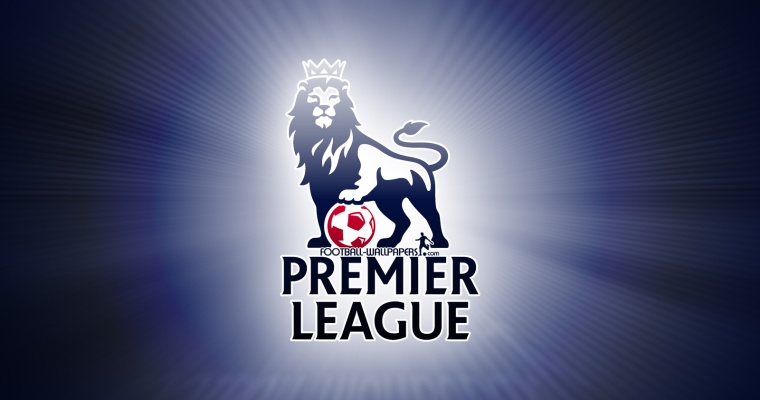 I am, what is known as, an armchair fan. This is due to the fact that I refuse to baulk at the demands of super-rich clubs to pay the extortionate prices that they charge to see teams play. Moreover, it confuses me that the 'proper' fans think that this term is derogatory in any way. I like to see it as an acknowledgement that I use my initiative and decide not to go through financial hardships to fund the already well-minted. However, I digress. It inspired me to write an 'armchair' review so to speak and this week the game I sat down to watch was the Tyne-Wear derby.
The Talking Points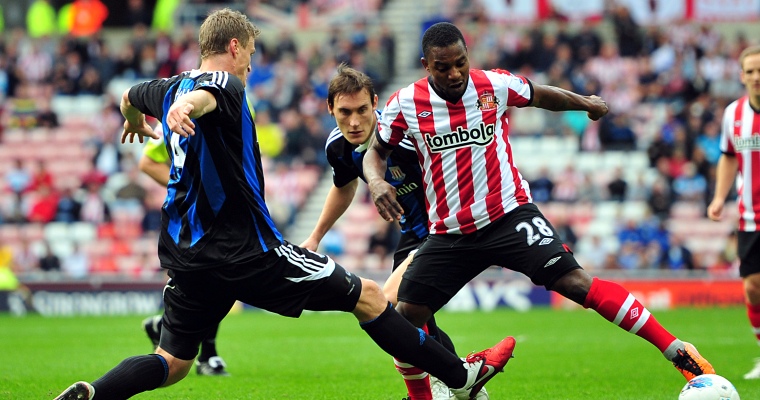 The game started in a typically robust fashion. Wearside's resident moron, (I know Newcastle fan's, I could be talking about anybody, very good!) Lee Cattermole managed to pick up a booking in the very first minute for a cynical challenge on Cheick Tiote.
Shortly before the penalty award, James McClean made a needless challenge in the Newcastle box on Danny Simpson, with the former Manchester United defender making an equally needless fuss over it with the two squaring-up.
This act of posturing brought the alpha male out in Tim Krul who ran in and started pushing the Sunderland player away with a look in his eye that suggested he was going to eat him. This caused every player on the field to wade in, the Sunderland players obviously not wanting their teammate to become a Dutchman's lunch, and ultimately everybody just ended up looking rather foolish.
Simultaneously, on the touchline, Alan Pardew took exception to the tackle and yelled at Martin O'Neill, whose red mist descended, and he marched (and I mean marched) up to Pardew but was obstructed by a wall in the shape of John Carver. That was quickly cooled by the fourth official before, you know, life went on.
Then there was a moment that won't get many column inches but pissed me off no end. Sunderland won a throw-in in their own half, the ball coming to rest on the touchline roughly 10 metres away from where it went out. Kieron Richardson stood like a pleb and waited for the ball boy to run a further distance to retrieve the ball for him because he sure as shit wasn't walking the 10 metres to pick it up. Take a bow, Kieron, you're a dick.
Anyhow, back to the game. There wasn't really a notable chance at either end until the 24th minute when a Sunderland free kick was floated into the penalty area and Mike Williamson fouled Michael Turner to give away a penalty. I have no idea what Williamson was thinking, I can only assume that it must have been a result of staring into the sky for too long while waiting for the ball to arrive. My theory is he suffered a dizzy spell, decided that at that moment football wasn't for him, turned his back on the game, grabbed hold of Turner's shirt, practically hoisted him above his head and tossed him into the Newcastle goal. (That's how I remember it, anyway). Joking aside, it was a great decision from the referee, as that kind of thing goes on in the penalty area all too often and the referees never do anything about it.
This provided the kick up the arse that the Newcastle players needed. From the 40 minute mark onwards, they were playing some scintillating football, which culminated in Demba Ba being denied by his brother, Cross. (See what I did there?) Half time came with Sunderland winning 1-0 but with neither side providing much of threat to their opponent's goal.
On the hour mark, came a moment of madness when Stephane Sessegnon, who was nowhere to be found in the first half, foolishly raised his elbow to Tiote after some pressure in midfield from the Ivorian. Cue theatrics!
I would also add that if Sunderland want to find a scapegoat for their failure to pick up three points then look no further than Sessegnon. At a point in the game where Newcastle didn't look like turning their possession into goals, the talismanic midfielder, with complete disregard for his working brain, decided to be a dick. The Mackems can bleat all day long about Tiote's reaction but the long and short of it is the guy raised his elbow and regardless of the am-dram that followed, that is a sending-off.
The camera then cut to Shola Ameobi on the touchline getting himself ready to come on. When a club can bring on a sub of that calibre, I mean, deary me! As poor a player as he is though, the Mackems hearts must have sank seeing him readying to enter the fray due to his uncanny knack of scoring past them. Ameobi did, indeed, prove his doubters wrong as his trickery in the box brought a seriously moronic tackle from Fraizer Campbell, giving Mike Dean no choice but to give the penalty. Martin O'Neill was pictured losing his nut on the touchline but he really can't complain as it was a penalty all day long.
With red-hot striker Demba Ba stood over the ball you'd have not bet your house but maybe 50p that he'd score. Sunderland keeper Simon Mignolet had other ideas though and made a damned fine save to maintain Sunderland's slender lead. At this point, the Geordies must have been wondering whether all their hard work would come to nought.
As the game was drawing to an end, there was time for Tiote to 'escape' a red card for a 'stamp' on James McClean. However, if you use the gift God gave us that we know as sight, you'll see that Tiote's foot landed on top of the ball and due to it being a ball and having a tendency to roll about the place, his foot rolled around the ball and his studs made the slightest contact with the Sunderland player. Cue more theatrics!
There was a sense that this would not be Newcastle's day but shortly after the fourth official raised his board to indicate 5 minutes of added time, a ball into the box was nodded on by Peter Lovenkrands and running in at the back post was big Shola himself to divert it past a despairing Simon Mignolet.
Newcastle even threatened to nick a late winner but it wasn't to be before the referee drew to a close what had been a very lively Tyne-Wear derby. That wasn't an end to the drama as Wearside's very own Forrest Gump, Lee Cattermole's persistent bleating to the referee earned him a second yellow card and a second red card of the afternoon for Sunderland.
Key Figures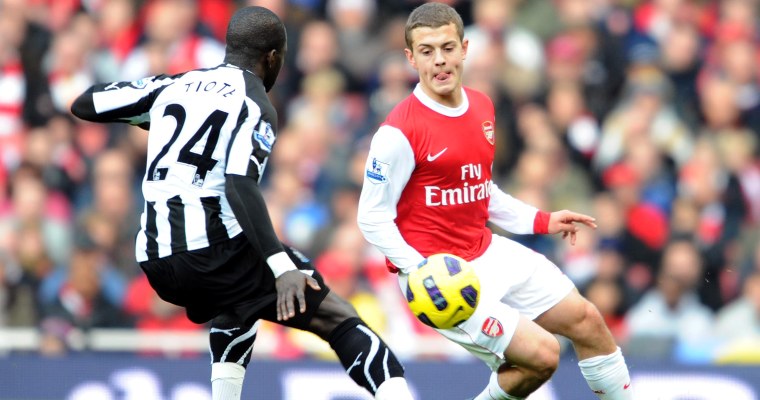 Sunderland star player: Simon Mignolet
James McClean had a very lively first half in which he terrorised Danny Simpson but he had less and less influence as the game wore on. The Belgian stopper had a solid afternoon, dealing with every cross into the box and making an excellent save from Demba Ba's penalty. He was Mr Dependable whenever called upon and was very unlucky to be beaten at the death.
Newcastle star player: Cheick Tiote
There were a few contenders for this. Tim Krul was there again to make vital stops. Hatem Ben Arfa's introduction added some much needed creativity to Newcastle's game. His superb dribbling skills were a constant threat to Kieron Richardson at left back. Then we have Shola Ameobi who, in his short cameo, won a penalty and scored the equaliser. However the star man today was Tiote. He was a constant irritant to the Sunderland midfield, breaking up play and setting Newcastle on their way on numerous occasions. Maybe a little fortunate to stay on the field but he further cemented his place as Newcastle's midfield general today.
Referee performance: 8/10
Mike Dean managed to keep control of a game that threatened to boil over within the first minute. He asserted his authority and wouldn't allow the players to call the shots. The two penalty decisions were correct as well as the two sendings-off. An admirable performance.
Winner of Pleb of the Afternoon Award: Kieron Richardson
Making the ball boy get the ball for him when it would have been quicker for him to get it really made me cross and showed what a true knobhead he is. Grow up you sad bastard.
I hope what you have read stirs in you a passion for staying at home and watching games on tv or the internet, where you have the benefit of replays, central heating, free tea and coffee but most importantly the option to turn it off if it is a really shit game.
That's the way I saw it from the comfort of my own armchair. Ta-ra for now…