Everyone was pretty happy last year when Alan Partridge finally returned to our television sets with the arrival of his new show 'This Time' which was pretty much just classic Alan partridge really.
Images VIA 
However, there was no announcement as to whether or not the show would be getting a second series of continuing in any format following its final episode last February. Now, though Steve Coogan himself has revealed to Dave Berry on Absolute Radio that not only will we be getting another series within the next year, but also a podcast dealing with Alan's misadventures.
Here's what he had to say: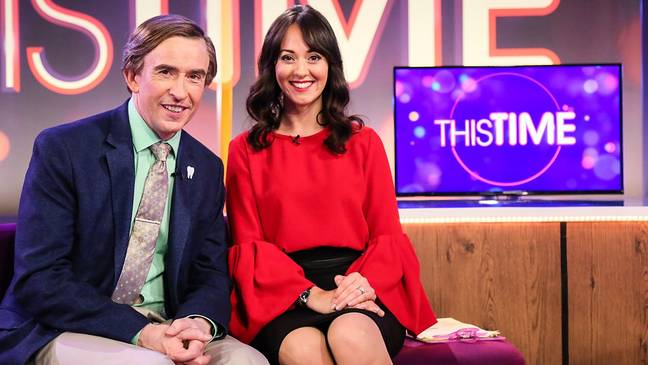 There is going to be more Partridge in 2020.

There'll be another This Time though that won't be this year, that'll be probably next year.

Then there might be a documentary series with Alan roving around Britain.

But the next thing that's coming out is a podcast which is out next month, called From the Oast House with Alan Partridge.

There's 18 of those and they're about 20 minutes each. They're very sort of one-on-one.

If anyone wants Alan up close and personal in their own space then the podcast is an opportunity.
Well that's great isn't it, especially if we get that documentary series as well. Sounds like 2020 is going to be the year of Alan Partridge by the sound of things. The podcast is due to be released next month so we don't even have long to wait for that, although it does sound a bit busy.
For more of the same, check out this Tory election campaign video that's like an Alan Partridge outtake. Jokes.