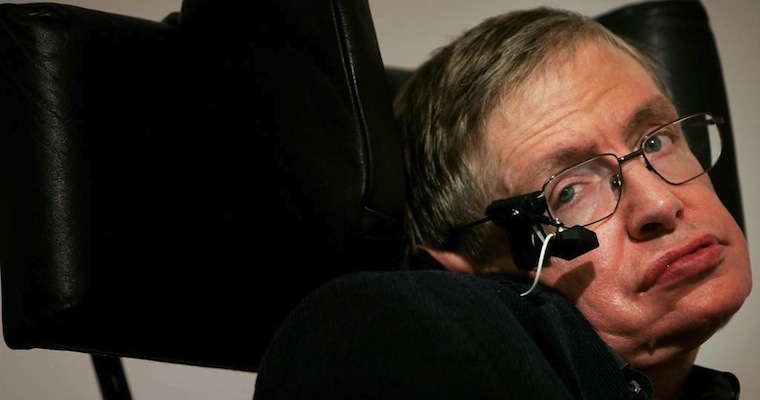 Everyone's favourite theoretical physicist has taken to our T.V. screens to help fight the most annoying person on the planet: Gio Compario.
Over the last year we've had our eyes and ears abused by the Go Compare adverts which feature fat boy Gio singing his heart out making sure we never forget where to go when we're next checking out car insurance quotes. Go Compare soon realised how massively annoying Gio Compario's song was and then set out to destroy him, starting with a run of billboards that looked as if they'd been defaced but they were all just part of Go Compare's marketing drive. Celebs such as Ray Mears, Stuart Pearce and Louis Spence were brought in to try and take out Gio Compario for good, which is why Stephen Hawking has now been brought in to fight the annoying opera singer.
I'm not too sure what I think about Stephen Hawking being brought in to use his expertise in black holes to attempt to eradicate Gio Compario for good, I think it's pretty weird and not a good look for the physicist. I'm pretty sure that Stephen Hawking doesn't really care what people think about him but getting involved with Go Compare and their annoying adverts is surely going to knock him down Heat magazine's HOT or COLD chart.
Check it out for yourself and let us know what you think:
☛ Read Next: Why Human Cryogenics Is Bullshit
☛ Read Next: Here's Why The Universe Is Freakin' Awesome
☛ Read Next: How To Quit Alcohol With LSD
[yframe url='http://www.youtube.com/watch?v=tOimeRod4TY']