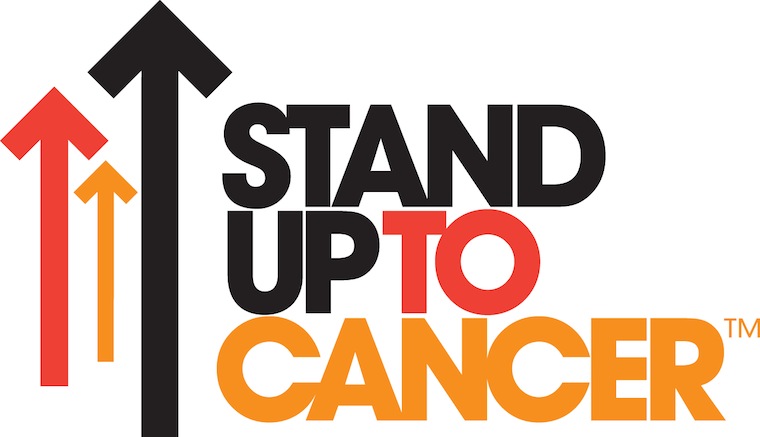 There are a few things in this life that can suck my balls, people who get to the checkout in Sainsbury's without any money in their hands ready for their purchase who then stand then for three whole minutes rummaging through their bag while they find the £4.87 in change to pay for their lottery and loaf of bread is one of them, cancer is another.
Cancer sucks and the quicker we find a cure for it the better, obviously. Channel 4 are running a 'Stand Up For Cancer' evening on Friday 19th October (perfect hungover viewing after the Sick Chirpse party), where stand up comedians and other funny people will take over your box for a night of live TV, raising some money to help fight cancer in the process.
I know this because I've just seen an advert that came on in the break of Come Dine With Me on More4. It was one of those animated infographic adverts like the one we posted about how to take the perfect shit. The advert hits home and reminds all of us that cancer affects 1 in 3 people. So, all together now, FUCK CANCER.