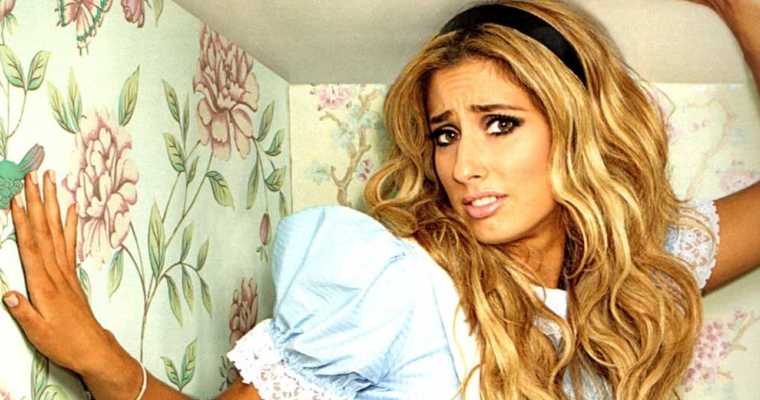 This weekend, while the world was feverishly masturbating over the Olympic gold rush, I was emphatically deliberating over the latest news in the realm of TV comedy. For those who don't know, BBC writers Rob Colley (The Graham Norton Show) and Dan Gaster (Have I got News for You) have been given the green light to embark on a sitcom starring X Factor finalist Stacey Solomon.  Strange, huh? Well it gets odder; the team behind it claim that they want it to be in the style of the ad-lib crease feast that is Curb Your Enthusiasm.  Adding another spanner into the works is that ITV will be the ones producing it and therefore the show could be absolutely jokes or an unfathomably bad  one woman TOWIE style show.
As such, I spent a mammoth amount of my free time pondering on whether the show has the potential of being the best piece of television since Hogan Knows Best, or to a much less extent The Wire.  Therefore, the following is an array of episode ideas that, if perfectly executed, could make the show quite decent:
Episode 1: Spicy in the Icey
Everyone enjoys Stacey Solomon's contribution to Iceland's Christmastime adverts, don't they? I mean, who doesn't? They're a charming way of reminding us of all the appetising looking food that the supermarket has to offer. So wouldn't it be just magical if an episode was based on the set of one of the commercials? Perhaps.
Optimistically speaking though, it could be a hoot if her budget-supermarket promoting partner Jason Donovan agreed to play a bastardised version of himself , thus making the pilot consist of the celebrity duo desperately attempting to gain the upper-hand over each other through a series of awkward scenes.  A humungous power struggle could erupt culminating in an eat-off. Imagine it: the pair could spend an allocated sum of £10 which would allow them to buy a SHIT LOAD of party food from Iceland (has anyone ever thought twice about buying those mini burgers? I have, but didn't have the guts to be seen walking around my high street with them afterwards) and then the games would begin. Sure, the party food munching competition would be shameful product placement but it would please the studio execs no end. Annnnyway, Solomon would obviously win due to her gigantic mouth and respectable drive to succeed and hopefully this would be the perfect way of starting the series and winning over a very speculative audience.
Episode 2: Mother Knows Best
After a moment of a sheer stupidity from Solomon whereby she was papped smoking fags whilst being impressively pregnant (this actually happened), our anti-heroine attempts to win back her former adoring fans (or acquire new ones via Daily Mail readers) by winning the much coveted Z-list celebrity prize, 'Mom of the Year'. The episode's jeopardy surfaces when Stacey accidently makes a comment during the awards ceremony on the ridiculousness of fake breasts whilst being in earshot of former champ, Katie Price. Things then go from bad to worse when Solomon blurts out a Frankie Boyle-esque comment regarding Price's children resulting in the biggest/trashiest cat fight of television history.  And that would surely be worth having to listen to Solomon's hideously jarring Essex accent for thirty or so minutes, wouldn't it? Possibly.
Episode 3: Date Night
Stacey is told by her agent to hook up with a fellow low-level celebrity in an attempt to boost her exposure. The episode's jeopardy could ensue with a series of earth-shatteringly cringey dates including an array of social faux-pas. Potential daters could include:
John Leslie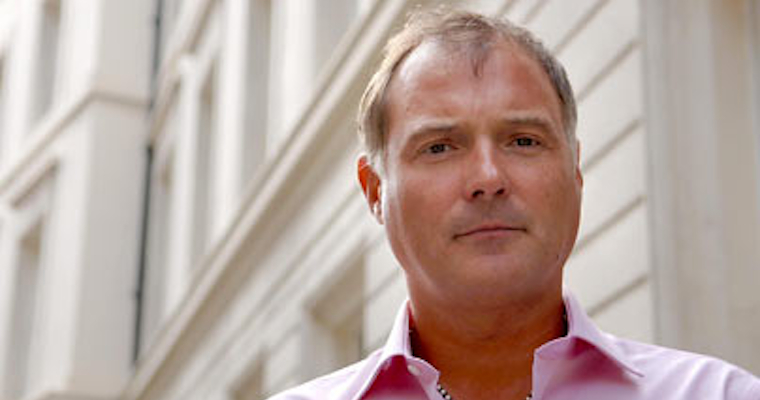 After being accused of indecently mistreating Ulrika Jonsson a few years ago, Leslie would do anything to get on TV right now. This of course means the writers could almost definitely get away with coming up with some truly embarrassing stuff for him to do. Think Keith Chegwin and Les Dennis in Extras rolled into one – except more sexually threatening. Wait, hold on, that sounds like two of the most appalling things in the world: washed-up losers and sexual abuse. Scrap that.
Chico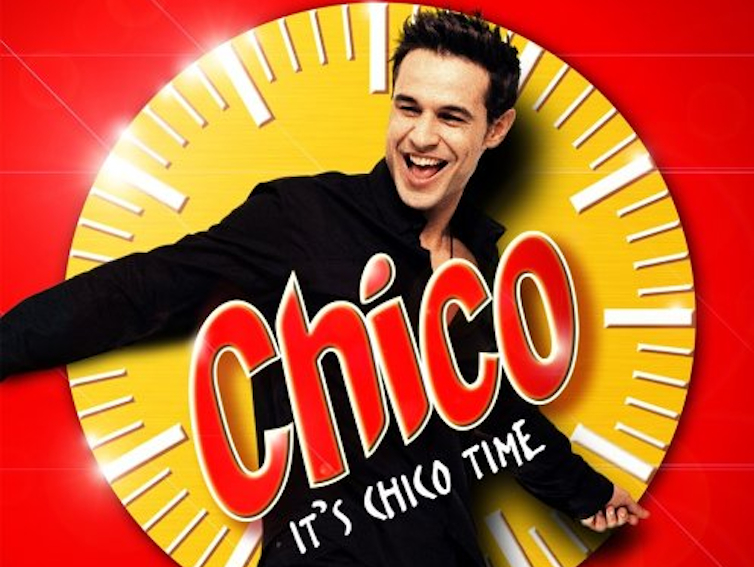 Ever since he appeared on X factor all those years ago Chico has somehow managed to pop up on television every now and again and I find this cockroach's approach to life to be hugely commendable. Who doesn't want to see Chico back in the limelight? Just me then…
Dean Gaffney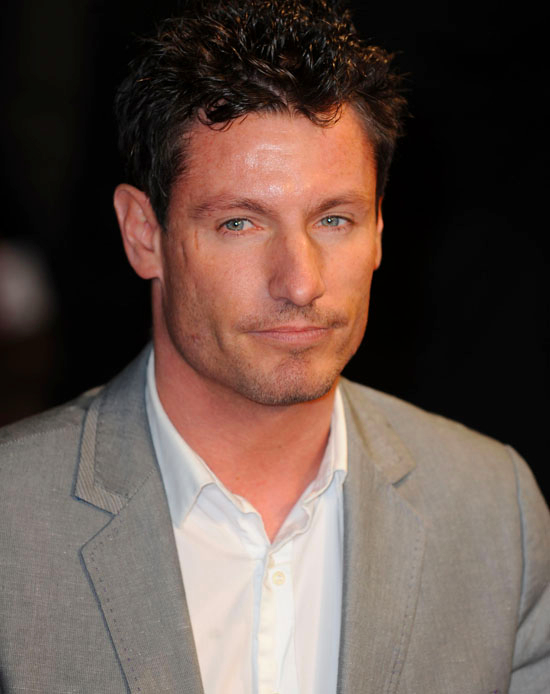 The Gaffster recently appeared on a Phones 4 U advert and he commanded himself like a true 21st century Z-lister:  reluctantly self-deprecating. For this I reckon he deserves the £50 he'd receive from the studio for stopping by to get ridiculed by Solomon.  You've earned it buddy.
Newsround's Lizo Mzimba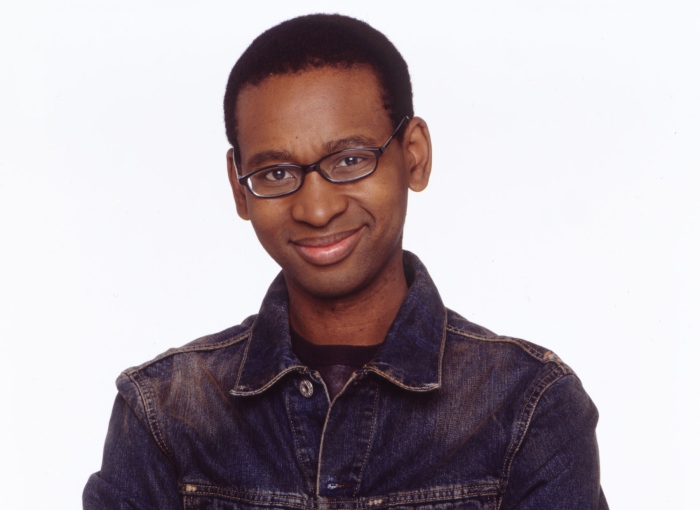 I haven't even thought of anything funny to say about him. I just think he looks like he needs someone to love. Also ten years of having to explain current affairs to three-year-olds would probably come in handy when on a date with Ms. Solomon.
Episode 4: Bear Attack
I couldn't actually think of a decent enough fourth episode so I thought it might be funny if Stacey was mauled by a bear.
So, many will tut when the show reaches our screens, mainly from those who've not watched it. I mean, I'm not saying it will be good. Of course, it could be just the latest addition in the current flurry of reality shows that ITV have been shitting into our faces for the past few years. But maybe, just maybe, it will be the best slice of comedy since The Office. Anyway, we'll just have to wait and see and if it's terrible I will destroy all traces of this article and we'll never mention it again. See ya!