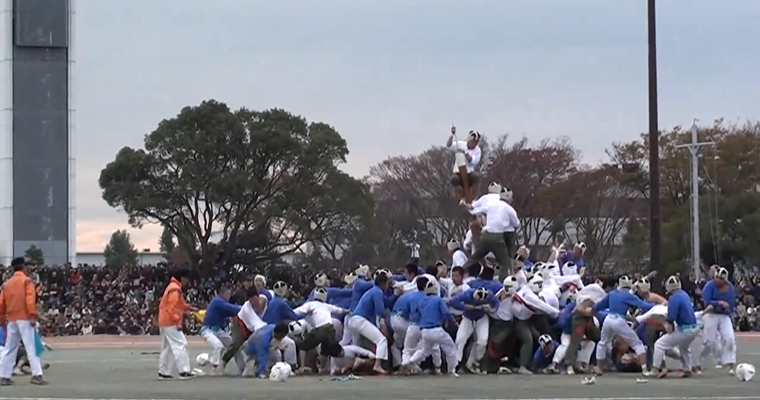 Trust the Japanese to make a game of rugby look as docile as a bunch of grandmothers sharing an afternoon tea. This bone crunching sport is played out by 2 teams willing to lose a few teeth and kick the crap out of each other all in the name of college honour.
I have no idea what it's called but one team screams and invades the opposition holding a big stick with a player on top, and then try and wrestle the stick to the ground. The defending team's aim is to resist the onslaught through any means necessary. I think the other rules are to stay alive and not pussy out when the shit hits the fan.
I for one would love to see this sport grace the London 2012 Olympics — if curling can make the cut why can't this?
[yframe url='http://www.youtube.com/watch?v=OPCYP6YTDAg']