The Beastie Boys are arguably one of the most influential and iconic hip hop/rock acts in history, so it's kinda surprising that more people aren't really talking about them any more since the sad death of MCA a few years ago from throat cancer.
Featured Image VIA 
That might be all set to change though with the news that renowned indie filmmaker Spike Jonze is working on a documentary about the three New York legends. The film is slated for release in April this year and is based on the Beastie Boys Book that was released in October 2018 that detailed their lives and career. And that I can confirm is completely wicked.
Jonze actually grew up with the Beastie Boys and knows them better than most, so it actually makes a lot of sense for him to be making this documentary in close (ill) communication with surviving members AdRock and Mike D. Here's what he had to say about the project:
I owe Beastie Boys a lot. One time, they pulled me out of a burning ship, and another time they helped me cheat on my college exam to get into Florida State.

So, it was a real privilege to get to reunite with them and help them tell their story.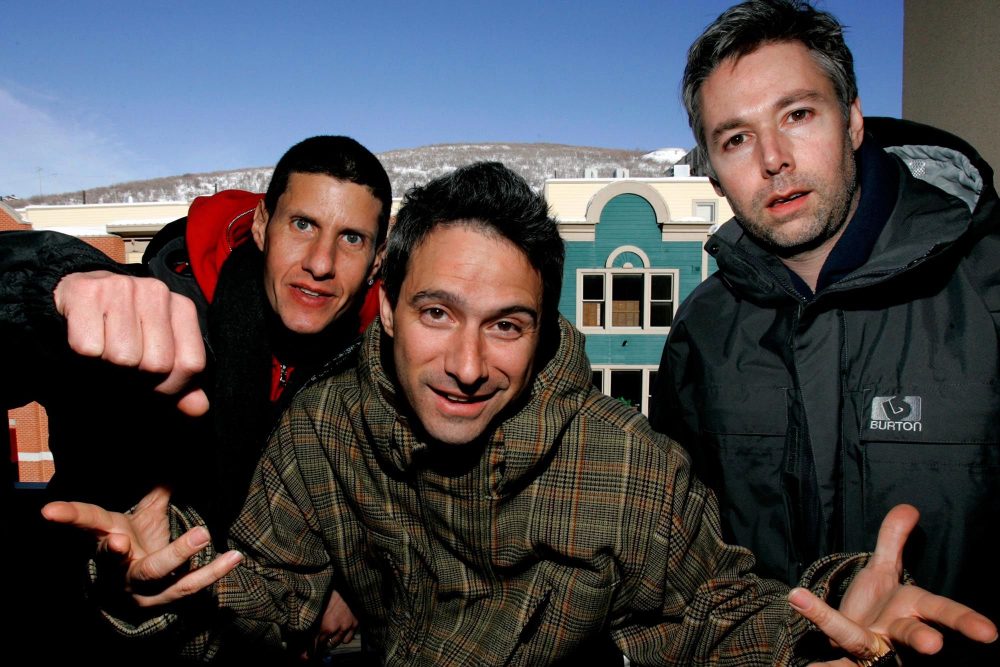 Friends huh? The Beastie Boys themselves were similarly stoked to be partnering with Jonze:
There are some friends you have lunch with so many times over the years, you know their order. Spike is one of those friends.

And even when you don't recognize anything on the menu, he comes up with something good for the whole table.

Like when we wondered what to do when our book comes out… then Spike placed his order: You will put on a show for the children.
Huh? Don't really know what they're saying there but they sound like they're excited, so ergo we're excited.
The sad thing though is that the movie is premiering on IMAX to begin with and then it's gonna be available through Apple TV+ which literally nobody has so I dunno if anyone will be able to watch it. Hopefully they'll be a torrent somewhere if that's still a thing.
For more Beastie Boys, here they are ripping it up on Letterman in 1994. Absolutely killer.