Scarlett Moffatt has enjoyed an unprecedented amount of fame since winning I'm a Celebrity and Gogglebox.
Images VIA 
However, there was a time when she was desperate for any airtime, as proved by her appearance on an MTV (flop) show called 'Beauty School Cop Outs'. The reality TV show was sort of like an even shitter version of 'Geordie Shore' and it didn't really make it past one season.
In hindsight, this was probably a good thing, as in one of the episodes, the now "national treasure" Scarlett went totally topless to receive a spray tan. However, someone's decided to unearth the images and post them online: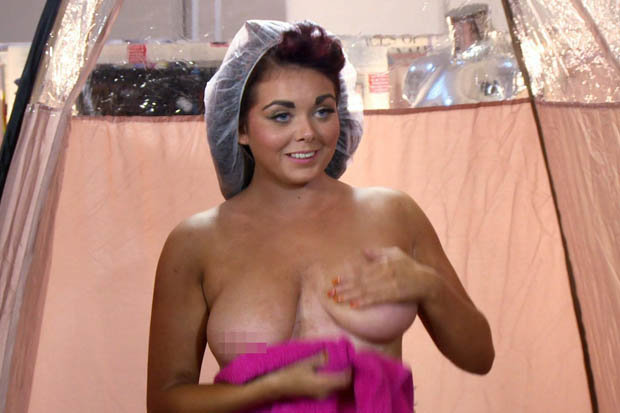 Just a little reminder that everyone's got to start somewhere.
For more on Scarlett Moffatt, click HERE.