Porn company CamSoda understands that sometimes it can be a bit tricky to have an inconspicuous wank, especially if you live with your family or partner.
Featured Image VIA
That's why they've invented the 'Jerk Shirt' – a sort of baggy shirt with prosthetic arm so that horny men can spank the monkey without anyone noticing. My immediate thoughts when seeing this ad was that it is a total fake, but apparently this is for reals. Whether it will actually be used or not is another matter – more likely will just be bought as joke birthday presents.
It's obviously meant to be for guys who don't want to get caught out at home, but surely perverts are just going to utilise this to get a cheeky wank in down the park?
One good thing about this invention though is that it does not discriminate – it comes in four different skin shades: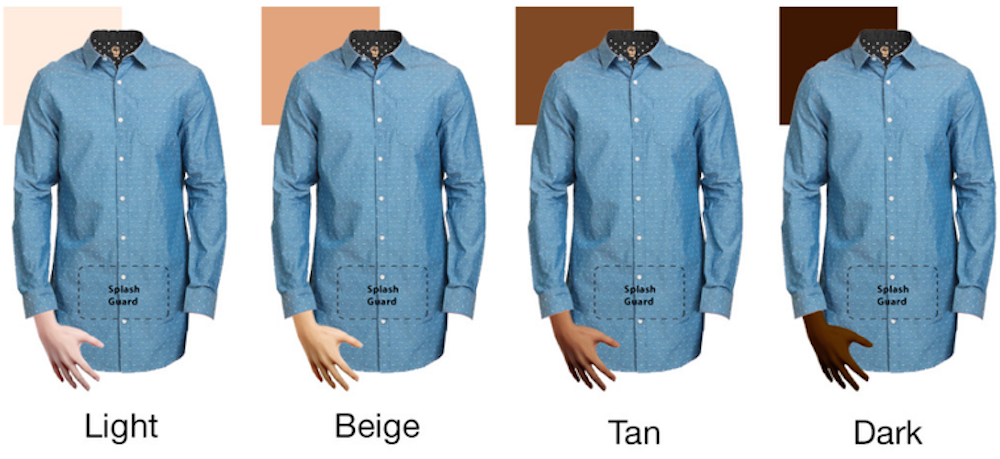 Anyone interested can buy the shirt for $49.99 here. Check out the ad below:
That advert is all kinds of wrong. Who the hell would be so overcome with desire that they had to pull themselves off on the sofa while their sister and mum are eating dinner? Seems like the 'Jerk Shirt' is only a necessity if you're a raging pervert who likes to wank off in inappropriate places.
I reckon that guy who got arrested rubbing one out down the pub should consider investing in one.