It's no secret that Donald Trump is probably the least popular President in American history, and if any more evidence is needed then you only need to look at all the ridiculous memes and ways of mocking him that have been constantly cropping up on the internet since the beginning of his presidency.
Images VIA
The latest of these comes courtesy of a guy called Chuck Williams, who has created a Kickstarter to fund the production of his Donald Trump troll, which of course has a very tiny wiener. Here's what Chuck had to say about the project: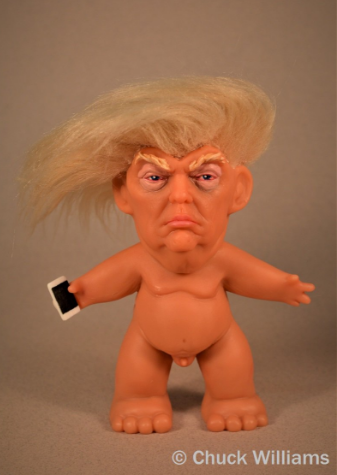 I am looking to fund the manufacturing of a large number of factory made vinyl Trump Troll dolls. The sculpture seems to have struck a very popular chord with my family and friends on Facebook.

This figure is near and dear to me and thankfully it seems to have brought a smile to all sides of the political spectrum. The response has taken me a little by surprise!! I am very grateful to have made so many people happy with this sculpture.

I want to make this figure widely available to everyone around the world that has taken a liking to my caricature sculpture and to do that I need your help to cover the costs of making the production molds and castings as well as the freight costs from the toy factory.

I will cast and finish the resins figures here in my shop as soon as the goal is met and have them on the way to those at that support level. The vinyl figures will be turned around as soon as I can get the factory on board and fulfilling the orders. I allowed a year for this under the Kickstarter protocol but I will do everything I can to make them available in a few months. The art is ready to go and it's a matter of production of the pieces now.

Thank you very much for your help in making this happen!!!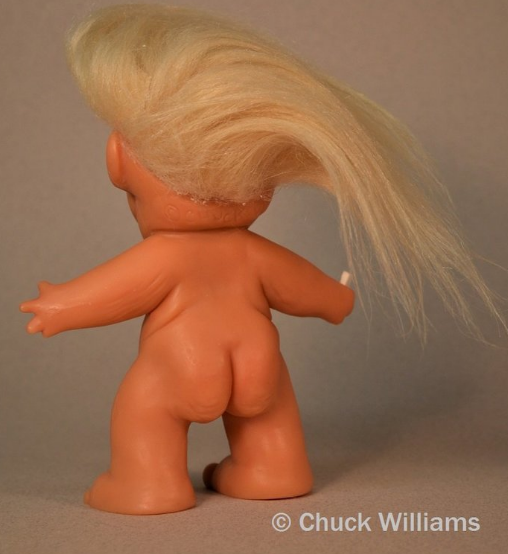 What do you think happened? Williams asked for $38,000 in his Kickstarter and at the time of writing he's raised $141,502 in about a week. Not bad going eh? Told you people really didn't like Donald Trump.
For more Donald Turmp mockery, check out these naked statues that kept popping up all over the US last summer. Definitely inspired the Trump doll.