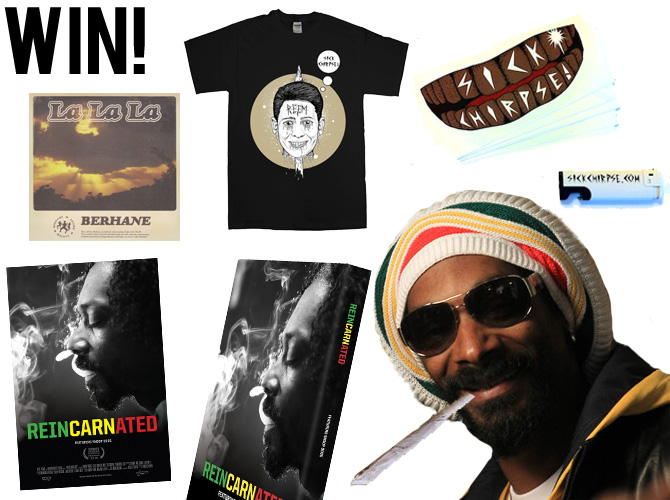 Competizzle Time!
To celebrate the fact that it's the month of 4/20 AND Snoop Lion's released his album and his film 'Reincarnated' (which is basically about getting really stoned), we're running a competition for 5 of you to win everything in the picture above. Which includes:
1X A1 Reincarnated Poster (this will look super sick up in your smoke spot)
1X Reincarnated DVD (you can get really stoned and watch this with your buddies, plus it's made by VICE and Snoopadelic film so it's probably going to be really sick)
1X Snoop Lion – La La La limited edition 7″ (you can listen to this when you're really baked)
1X Sick Chirpse Reem T-shrit (cos Joey Essex is a prick)
25X Sick Chirpse Stickers (you can stick these on your skateboard and laptop)
1X Sick Chirpse lighter (you can spark up your massive spliffs in true style)
We're running this competition through Twitter, so first up, to enter make sure you're following us: @SickChirpse
Find the correct competition tweet we sent out and Retweet it (it's this one).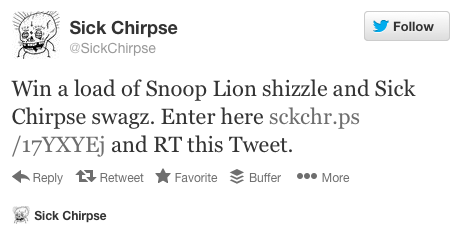 We'll pick 5X winners at 4:20PM on Tuesday 30th April. Good luck.