If you think about two Hollywood celebrities that are guaranteed to know a lot about weed, then I'm fairly certain that Seth Rogen and Snoop Dogg are going to be up there pretty near the top of the list of the first people that spring to mind.
Featured Image
VIA
We all know that Snoop himself doesn't bother to roll his own joints anymore – he recently advertised for a professional joint roller to do that for him – but the man is still going to know what he's talking about, so we're going to listen to him when he says that Seth Rogen rolls the best joints that he's ever smoked in his life. This information does come courtesy of Seth Rogen though so I'm not sure if we can 100% believe it because he may just be blowing his own trumpet.
Rogen was speaking to David Chang on Netflix's new show 'Breakfast, Lunch and Dinner', when he revealed this information over a couple of joints and dinner: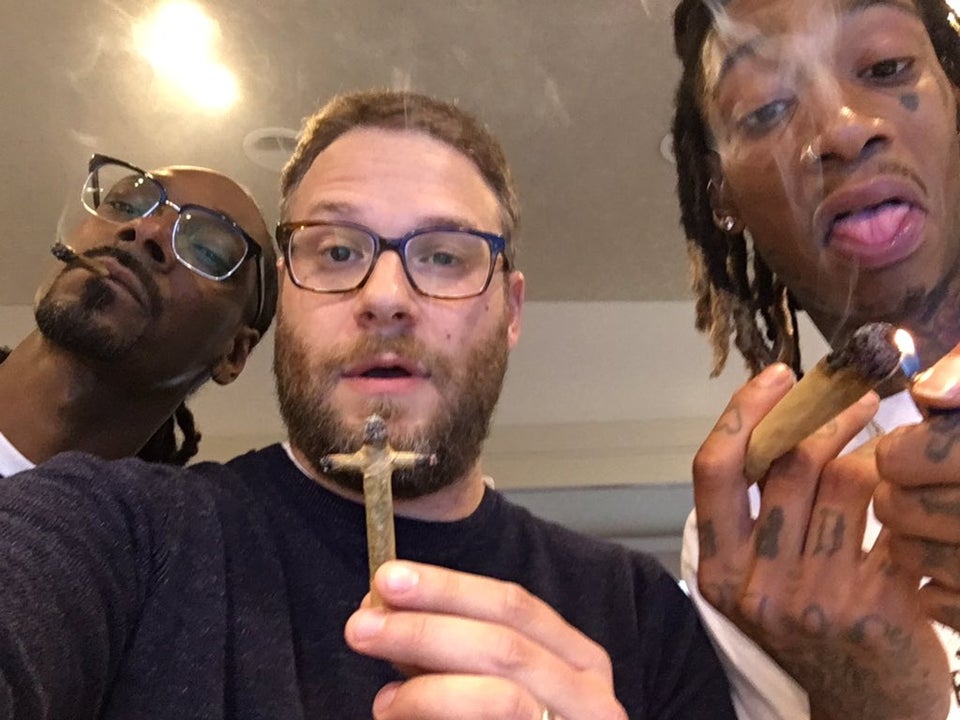 I don't like to share compliments I've been given, but Snoop Dogg told me I was the best joint roller he's ever met in his entire life.

Because I can roll cross joints – the cross joints in Pineapple Express, I actually rolled those. And they're really hard to roll.

I actually had a book when we were kids that was, like, 100 Creative Ways To Smoke Joints, and the cross joint was in it.

I released a video once on how to do it. It's kind of like an inelegant way to smoke weed, but at a party it's a showstopper. I only trust myself.

It doesn't get much better than that.
I guess it doesn't really? If you were a massive stoner and Snoop Dogg of all people was giving you props about your joint rolling technique then you really would be stoked about it, so fair play to Seth. He's a phenomenally successful man in his own right, but his greatest achievement is still related to weed. Gotta rate that. Even if it isn't true, I think we should just let him have it because it clearly means so much to him eh?
For more of the same, here's Seth Rogen teaching you how to roll a cross joint. Vital information.