30-year-old Mark Rofe wasn't having much luck on Tinder, Bumble and all the other dating apps, so he's decided to splash £425 on a massive billboard advertising himself on a busy road in Manchester. 
Featured Image VIA
Gotta say – he's absolutely nailed the slogan: 'This could be the sign you're looking for'. A genius little pun that no doubt all the sapiosexual ladies are lapping up. 
The website included on the billboard is pretty impressive as well. It's just a big application to become Mark's girlfriend with a bunch of info about him. 

No idea how much he spent on the domain name but at this point it looks as though he's sparing no expense to find himself a girlfriend. It seems to be doing the trick though because look how many applications he's had so far: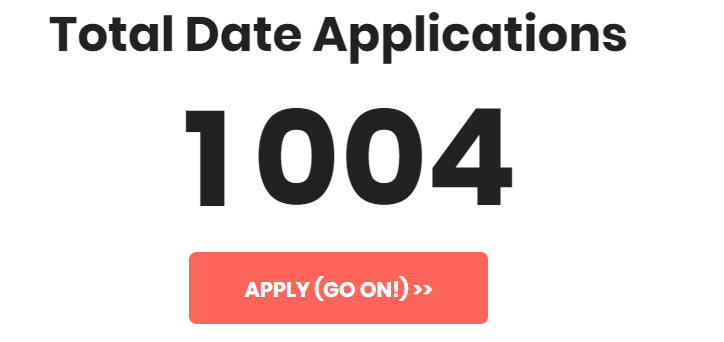 So I guess it's been worth it? Unless he's got all his friends, colleagues, family members etc applying just to bulk up those numbers and make himself look in demand. Either way it would completely suck if he went to all this time and effort and only got like 3 applications. Surely you'd have to end it all at that point? 
The best part of Mark's website though is the facts & stats section:

Fair play to Mark for clearly having a sense of humour about the whole thing, which has definitely helped rack up all those applications. Imagine if this was a completely seriously billboard/website with professional photos and just generally trying way too hard. By taking the funny angle Mark now has literally everyone hoping he succeeds, even the women who won't necessarily apply to be his girlfriend. +1 for the funny guys! 
Now all he has to do is go through those mountains of applications and find someone he's actually attracted to himself. Good luck Mark!
P.S. Not surprised he's given up on dating apps considering the utter loonies about – check out our weekly Tinder round-ups HERE.
[h/t BBC]