So yesterday it was reported that Sinead O'Connor went missing, and thankfully she was found alive and well soon after. Well maybe not 'well' but definitely alive.
Featured Image VIA
Hours after being found, she wrote this pretty strong open letter to her ex-partner on Facebook, in which she also goes sick at her eldest son and dad, saying she'll sue them unless she kills herself first.
Read below: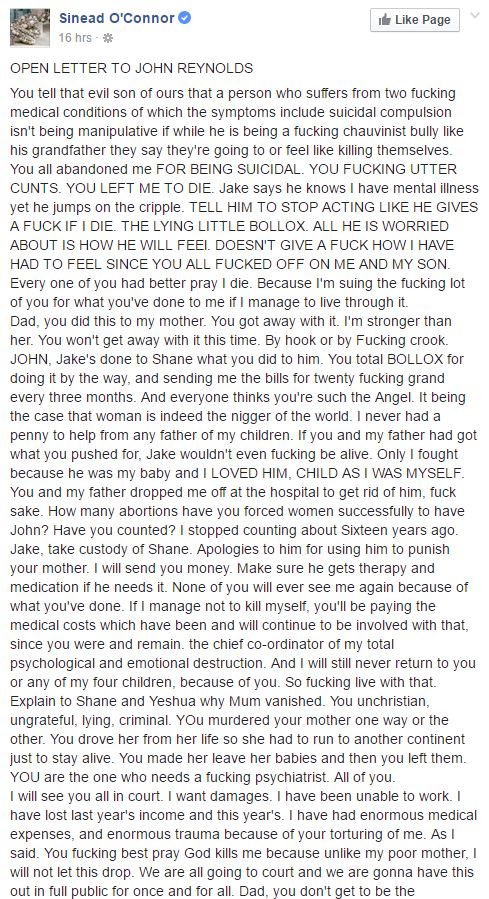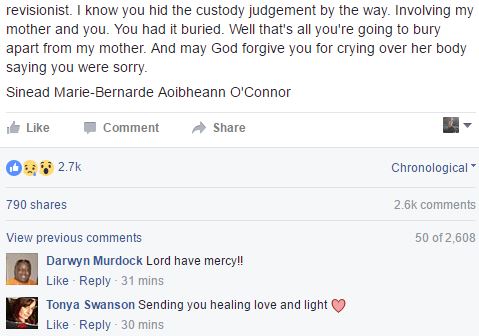 Worrying stuff for sure. I'm not sure when Sinead O'Connor began losing it exactly but I hope it's not too late for someone to help her see the bright side of life again. It's not looking good when your diary reads either a) sue the shit out of entire family or b) kill self. Need a third, more positive option in there for sure.
Here's hoping she gets the help she needs.
P.S. Still the jam:
https://www.youtube.com/watch?v=auUPqxI1vqg